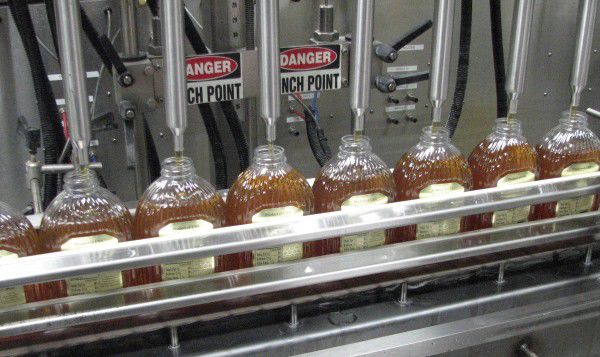 SIOUX CITY | A lawsuit filed against the makers of Sue Bee Honey has been put on hold until federal regulators determine how the term "natural" may be used in food labeling.
Meanwhile, a separate lawsuit filed against the Sioux City honey cooperative in a Washington, D.C., court has been dismissed.
Both lawsuits had called the company's labeling misleading because traces of a common pesticide had been found in Sue Bee Clover Honey, Aunt Sue's Farmers Market Clover Honey and Aunt Sue's Raw Honey, all of which were either labeled "Pure" or "Natural."
The lawsuits claimed that Sioux Honey's labeling had put consumers who believed they were buying a product free of chemicals and unnatural ingredients at risk.
On June 27, Senior U.S. District Judge Arthur Spatt stayed a class-action lawsuit filed in U.S. District Court in the Eastern District of New York by Jason Scholder, who lives in Nassau County in New York. Spatt said in his order that resolution of the case should wait until after the U.S. Food and Drug Administration decides if it will change how products earn the "natural" label.
"... a stay of this matter is justified pending the outcome of FDA's rule-making process regarding the permissible uses of the term natural in food labeling," Spatt said.
In March, a judge dismissed a lawsuit filed in Superior Court of the District of Columbia by the Organic Consumers Association, a Minnesota-based non-profit agency, and fellow non-profit Beyond Pesticides, located in Washington, D.C. The groups said in their suit that FDA testing had found traces of glyphosate in the Sioux Honey products. The active ingredient in Monsanto's Roundup herbicide, glyphosate has been linked to endocrine disruption. Researchers continue to study possible links to cancer.
In an oral ruling made on March 31, Associate Judge William Jackson granted Sioux Honey's motion to dismiss the case, saying there was no evidence that consumers had been misled by labeling on the honey. He said that the trace amounts of glyphosate found in the products were not ingredients or additives because the chemical had been introduced into the products by bees carrying it back to the hive rather than something the company added during production.
Jackson's ruling has been appealed. No hearings have been scheduled.
Sioux Honey officials could not be immediately reached for comment Wednesday.
Sign up for our Crime & Courts newsletter
Get the latest in local public safety news with this weekly email.