LE MARS, Iowa -- An Iowa State Auditor's investigation that found more than $74,000 in undeposited utility collections and improper payments in the city of Westfield's finances has resulted in the arrest of a former city clerk.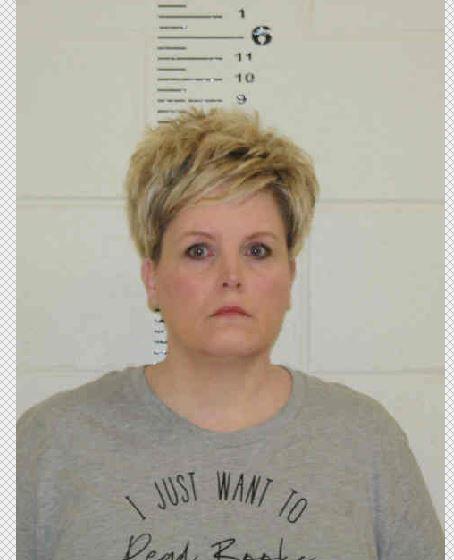 Angela Sorensen, 50, of Akron, Iowa, was arrested Friday on charges of first-degree theft and ongoing criminal conduct. Sorensen was the city clerk from May 2013 until her resignation in August 2017.
The state auditor investigation reviewed the small town's financial records for the period of Jan. 1, 2013, through Sept. 30, 2017. A report issued in May showed that investigators identified $39,970 of estimated undeposited utility collections, $28,060 of improper disbursements and $6,163 of unsupported disbursements.
Among the findings were $13,679 in excess wages and benefits paid to Sorensen, $4,272 of unauthorized checks issued to Sorensen, $6,333 of improper vendor payments, and $3,118 of checks redeemed for cash and cash withdrawals. Unsupported disbursements included $5,428 in vendor payments, a $320 cash withdrawal and $248 in disbursements to Sorensen.
Sorensen was arrested on a charge of second-degree theft in October 2017 after Westfield city officials contacted the Plymouth County Sheriff's Office concerning missing funds from a bank account that held money raised for a public park and T-ball complex. 
Plymouth County Attorney Darin Raymond later dismissed the case in order to give the state auditor's office more time to investigate the city's finances. The charge was dismissed "without prejudice," allowing Raymond to refile the charges.
Raymond filed a complaint and affidavit containing the new charges on May 28 in Plymouth County District Court. Ongoing criminal conduct is a Class B felony punishable by 25 years in prison. First-degree theft is a Class C felony and carries a 10-year prison sentence.
Westfield, located in western Plymouth County, has a population of about 130.