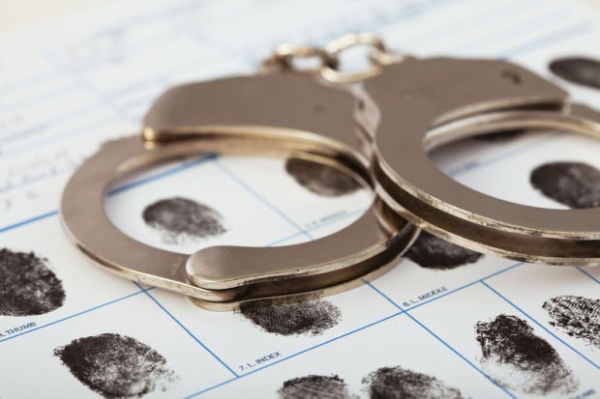 SIOUX CITY -- A Holstein, Iowa man was arrested Friday by the Sioux City Police Department after he reportedly robbed an auto dealership and fired a gun at a dealership employee. 
According to a press release from the Sioux City Police Department, at around 4:21 p.m. Friday, officers responded to a report of shots fired at Iowa Auto Sales, 804 S. Lewis Blvd. A victim at the dealership told officers that 36-year-old Ryan Ruble of Holstein held him at gunpoint and demanded the keys and title for a truck. 
After the employee turned over the keys and title, he was forced to walk outside to help move personal effects from Ruble's truck he was stealing. The victim attempted to run away during this activity, and Ruble fired two shots at him. The victim wasn't struck by the bullets and suffered no injuries. 
You have free articles remaining.
Ruble then fled the area in the stolen truck. 
A few minutes later, officers found Ruble in the stolen truck in the parking lot of Casey's General Store, 1132 N. Lewis Blvd. The truck had become stuck in a snowbank when Ruble attempted to drive behind the convenience store. 
Officers ordered Ruble to surrender, but he refused and continued trying to dislodge the truck from the snowbank. At that point, officers used rubber bullets to try to break out the truck's windows, and launched projectiles filled with so-called "OC powder," which is used to neutralize unruly people, into the vehicle. 
Ruble suffered minor injuries during his arrest, and was treated and released from a local hospital. 
A loaded pistol was recovered from the truck after Ruble was arrested. Ruble was booked into the Woodbury County Jail on charges including first degree robbery, intimidation with a dangerous weapon, going armed with intent and false imprisonment. 
Copyright 2018 The Sioux City Journal. All rights reserved. This material may not be published, broadcast, rewritten or redistributed.