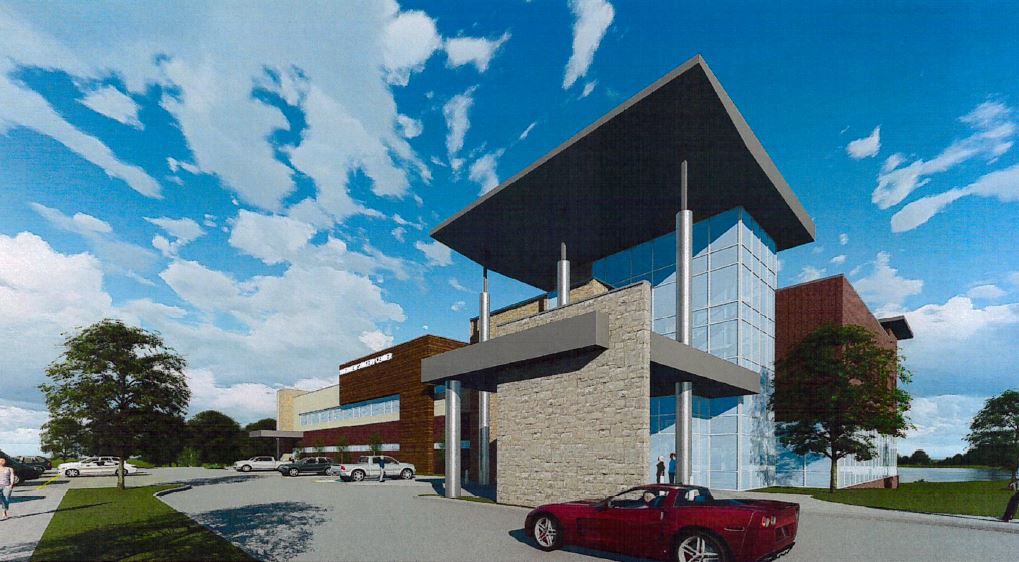 SIOUX CITY -- A judge has lifted an injunction against two doctors who had been prohibited from holding ownership interests and having other involvement in a new outpatient surgery center under development in South Sioux City.
District Judge Duane Hoffmeyer last week removed Drs. Terry Monk and Duane Nelson from an injunction that still prevents four other doctors from owning, consulting with or working for Riverview Surgical Center.
Hoffmeyer had issued the injunction in February against Monk and Nelson, in addition to Drs. Adam Smith, William Samuelson, Kevin Liudahl and Joseph Morris. Pierce Street Same Day Surgery had requested the injunction against the doctors until a trial can determine if the physicians violated non-compete agreements they had with the surgery center while having some perceived role in the development of Riverview.
Monk and Nelson asked Hoffmeyer to reconsider his ruling, and during a hearing last month, their attorney argued that the non-compete agreement for both doctors had ended before their involvement in the Riverview project. Attorney Stan Thompson, of Des Moines, said the only evidence of their activity before their non-compete agreements expired in late 2016 was their attendance at one meeting.
Hoffmeyer ruled that the specific timeline of what operating agreement was signed and when any additional non-compete violations may have occurred are issues that will be revealed as lawyers complete discovery in advance of the Jan. 29 trial. Hoffmeyer said monetary damages are a more appropriate remedy for Pierce Street's claims against Monk and Nelson, and he removed them from the injunction.
You have free articles remaining.
The injunction remains in place against the other doctors, and they may not directly or indirectly through Tri-State Specialsts CEO Lee Hilka, invest in or promote the project or make other arrangements for ownership, operations, employment or consultation in Riverview.
Hoffmeyer said the doctors involved in the project would not be required to divest any prior investments in Riverview.
Tri-State broke ground for the $37 million, 50,000-square-foot Riverview Surgical Center along the Missouri riverfront in November. Located next to the Delta Hotels by Marriott at 385 E. Fourth St., the center will contain operating rooms, medical offices and patient suites. The center, expected to open in 2019, will offer many of the same surgical services as Pierce Street.
In December, Pierce Street sued the doctors and Tri-State, saying that the doctors' non-compete provisions in individual operating agreements they signed with Pierce Street prohibit them from being involved with a competing hospital or surgery center within 30 miles of Pierce Street while they hold an interest in Pierce Street and for one year after leaving the company. Located at 2730 Pierce St., across the street from UnityPoint Health -- St. Luke's, Pierce Street is less than four miles from the Riverview site.
Pierce Street claims that the doctors and Tri-State were involved in planning and designing the center as early as 2015, when all six physicians named in the lawsuit had signed operating agreements containing the non-compete provisions in place with Pierce Street.
The doctors, Hilka and Tri-State in January filed a counter lawsuit, claiming that Pierce Street wrongfully terminated operating agreements with the physicians and has interfered with potential business relationships involving the development of Riverview. The counter lawsuit, which also names former Tri-State member Dr. Matthew Steele, contains claims of breach of contract, slander/libel, conspiracy and misappropriation of trade secrets.