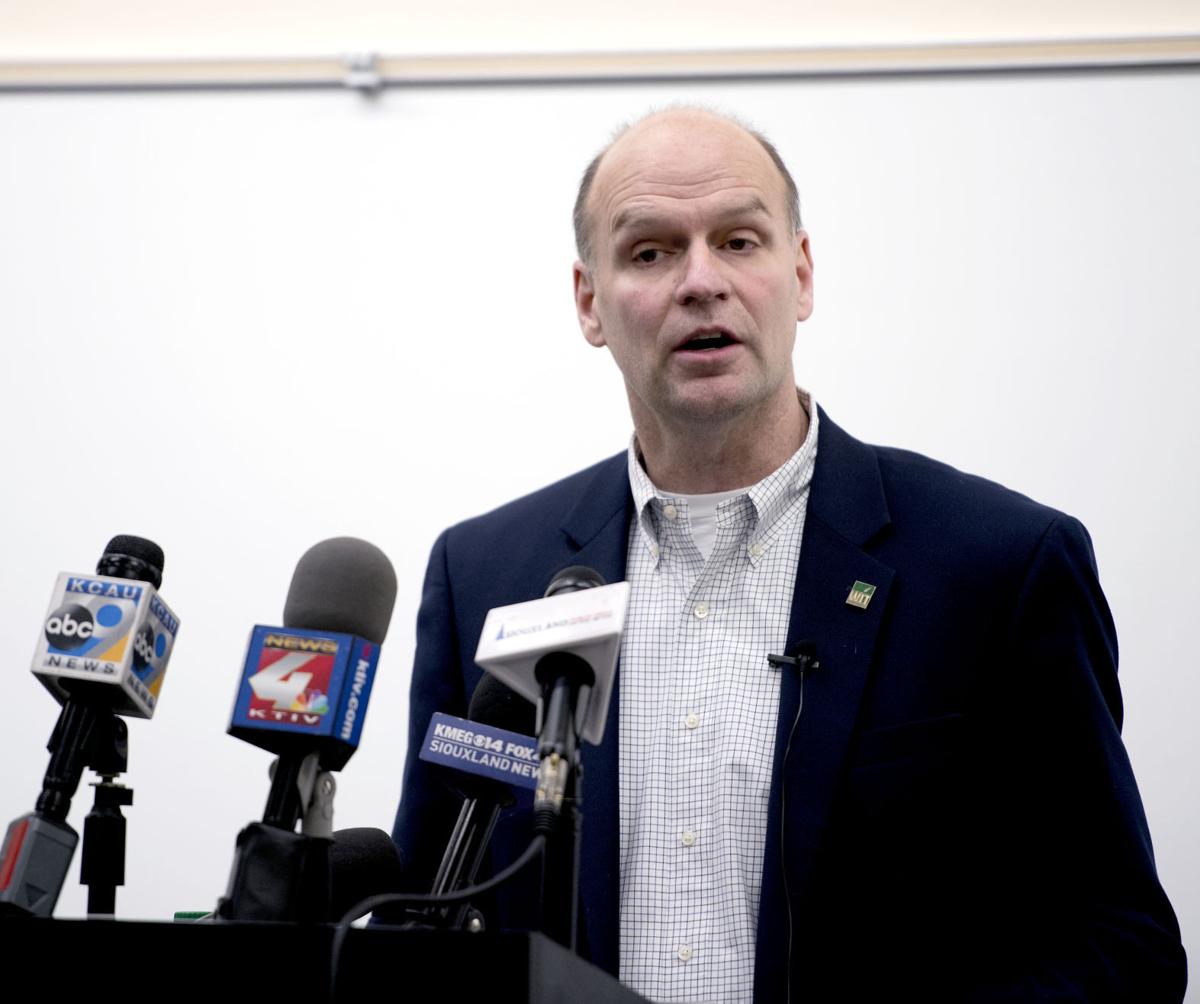 SIOUX CITY -- Eight students from Chile have sued Western Iowa Tech Community College, alleging the Sioux City school lied to them about a scholarship and internship program the students say amounted to forced labor and human trafficking.
The students, recruited to WITCC through the federal J-1 Student Study Program, said they were promised they'd be in a two-year degree program in culinary arts or robotics, receive a scholarship covering tuition and housing, meals would be covered, and they'd participate in an internship in their field of study.
Instead, they said, they were forced to work in two local factories as many as 50 hours a week -- often in long, overnight shifts -- leaving them little time to attend class, study or sleep. The one-year program they ultimately were enrolled in would not result in a degree, the lawsuit said.
"The plaintiffs did not receive free tuition, room and board, or meals, nor did they participate in internships relative to their fields of study. Plaintiffs were not offered a two-year degree program in culinary arts or robotics," said Brandon Brown, of the Des Moines law firm of Parrish Kruidenier, a firm noted for litigation of high-profile civil rights cases.
Filed Wednesday in U.S. District Court in Sioux City, the 95-page lawsuit accuses WITCC and its president, Terry Murrell, Tur-Pak Foods, Royal Canin USA, Premier Services (also known as J&L Staffing and Recruiting and J&L Enterprises) and other college officials with human trafficking, forced labor, debt bondage, racketeering, conspiracy, fraud, breach of contract and intentional infliction of emotional distress. Four Chilean citizens who helped recruit students for the program in their home country also are named in the suit.
The students are asking for a jury trial and are seeking an unspecified amount of compensatory and punitive damages.
Murrell and a WITCC spokeswoman did not immediately return messages and emails seeking comment Wednesday.
Under the program, students obtained a J-1 visa through the U.S. State Department to study at the school. The visa requires that in return for a scholarship that pays tuition, housing and other fees, students must work at an internship to gain experience in their field of study.
WITCC offered the program for the first time in 2019, and 60 students arrived in Sioux City in July and August from Chile and Brazil to study in the school's culinary arts and robotics and automation programs. Through J&L, a Sioux City job placement service, many students secured employment at Royal Canin, a pet food manufacturer in North Sioux City, and Tur-Pak, a food processor in Sioux City.
In January, students and advocates went public with complaints about the program, saying they were forced to work long hours at jobs that had nothing to do with their fields of study and that the college was forcing them to work to repay their scholarships. According to the lawsuit, the students were paid $15 an hour, $7.75 of which was withheld from their paychecks and given to WITCC as payment for their scholarships, room and board. Some said they were left without enough money to buy food because the college had not followed through on the meals it had promised them.
In the lawsuit, the students said WITCC threatened to withhold food and housing, or deport them, if they missed a work shift. The lawsuit said Tur-Pak and Royal Canine were guaranteed workers who couldn't quit or leave out of fear of retaliation. Some students who quit their jobs were charged $250 per week for tuition, room and board.
"Defendants knew this scheme was not consistent with the requirements of the J-1 visa program," the lawsuit said.
Murrell said in January that WITCC had not asked students to pay tuition and housing out of their own pockets. He said a free meal plan was never promised, and WITCC had failed to clarify expectations of students at the program's outset. He said a meal plan would be developed in which WITCC would provide food to the students, even though the J-1 visa program did not require the college to do so.
A handful of students left the program and returned home in November, but the others remained under the promise of new internships. In January, the college announced that all students had been placed in new jobs.
The students in the lawsuit said they were never placed in new internships and that on March 13 WITCC canceled their visas and bought them airline tickets to go home.
The lawsuit alleges that the program was terminated in order to get the students out of the country and end a federal investigation into the college's J-1 program.
All eight students in the lawsuit refused to leave and have retained immigration attorneys to help them stay in the country.
WITCC officials named in the lawsuit include: Terry Yi, dean of the International Educational Institute; Rosana Salgado Burright, international educational specialist; Juline Albert, vice president of learning; James Zuercher, international educational coordinator; and Lily Castro, director of special programs. Nancy Albrecht, of Premier Services (J&L), also is a defendant.