ORANGE CITY, Iowa -- A small group of Orange City landlords and tenants are challenging the Sioux County city's new rental ordinance, saying its inspection program is invasive and a violation of their constitutional right against search warrants without probable cause.
The tenants and landlords believe the city can not conduct rental unit inspections if there is no probable cause such as a complaint or a visible code violation. Under the ordinance, the city can seek an administrative warrant from a judge, giving an inspector authority to enter the property if a tenant does not consent to an inspection.
Search warrants not based on probable cause violate the Iowa Constitution, lawyers argue in the lawsuit against the city and its code enforcement officer and building inspector, Kurt Frederes.
"Orange City's ordinance authorizes the city's inspectors to conduct deeply intrusive searches into the homes of all Orange City tenants based on administrative warrants without individualized probable cause," attorneys said in the lawsuit, filed Wednesday in Sioux County District Court by the Institute for Justice, an Arlington, Virginia-based non-partisan, non-profit law firm that proclaims itself as a national law firm for liberty and the nation's leading advocate for property rights.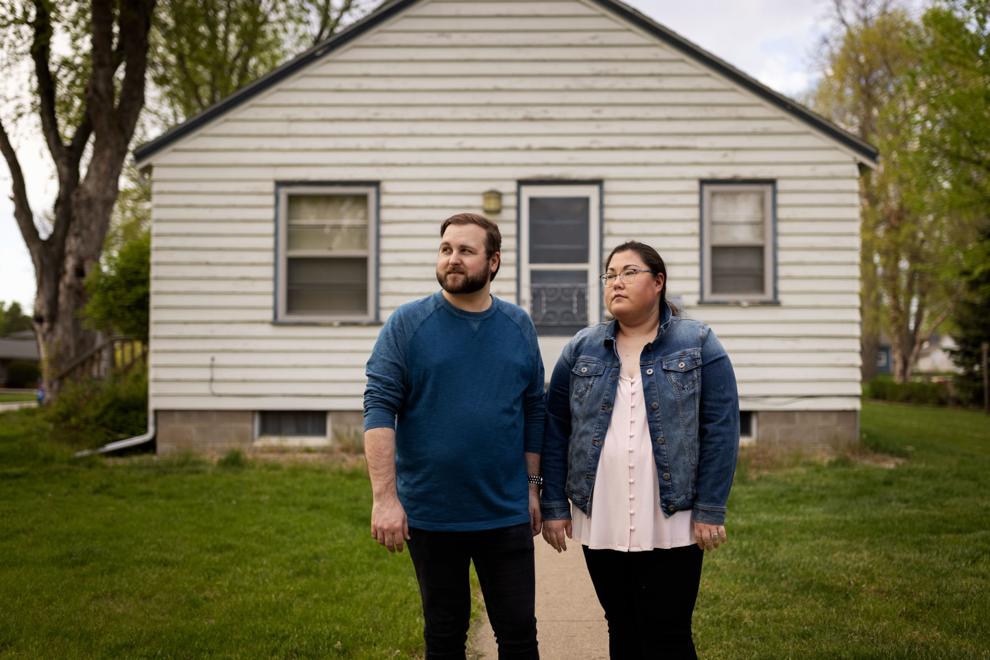 Tenant Amanda Wink and Beverly Van Dam, her landlord and owner of 3D Rentals, and Erika Nordyke and her fiance Bryan Singer, along with their landlord Joshua Dykstra, owner of DP Homes, are asking a judge to declare the ordinance unconstitutional and issue an injunction preventing to city from seeking the administrative warrants.
"It's not that we're hiding anything, we're just private. It feels like we're being invaded," said Nordyke, who, with Singer, has rented a Delaware Avenue single-family home from Dykstra for six years. "I get why they want to do it, but if there's nothing wrong, why have the inspector just randomly show up to look at it?"
City Manager Earl Woudstra said the ordinance ensures Orange City renters live in safe homes that comply with electrical and other building codes.
"We just want to make sure all our citizens have the opportunity to live in a safe environment," Woudstra said. "We're trying to take a reasonable approach."
Receiving unanimous Orange City Council approval on Feb. 15, the ordinance requires landlords to register their properties with the city, which will inspect them every five years -- or sooner if concerns or violations were found in a previous inspection. The city must give at least a 15-day notice of an inspection to the landlord, who is responsible for notifying the tenant. Inspections shall not be conducted without the owner or a representative present, unless given permission to do so.
If a tenant does not consent to an inspection when the inspector arrives, the city can obtain an administrative search warrant to enter the home.
Nordyke and Singer, as well as Wink, all have notified the city of their right to refuse an inspection, the lawsuit said. Frederes responded with a letter saying he intends to schedule an inspection, and if the inspections are refused, "... the city at that time will take the necessary steps to complete the process per the terms of the ordinance."
Institute for Justice attorney John Wrench said there's no issue with an inspector entering a home in response to a complaint about the property, if a violation is visible from the home's exterior or if the tenant or landlord consents to an inspection, but Iowa's constitution protects residents from a search if there is no reason for it.
"The point of this case is your home is your castle whether you own or rent it, and the government can't force renters and their landlords to open up their homes to the government inspector when nothing is wrong inside," Wrench said.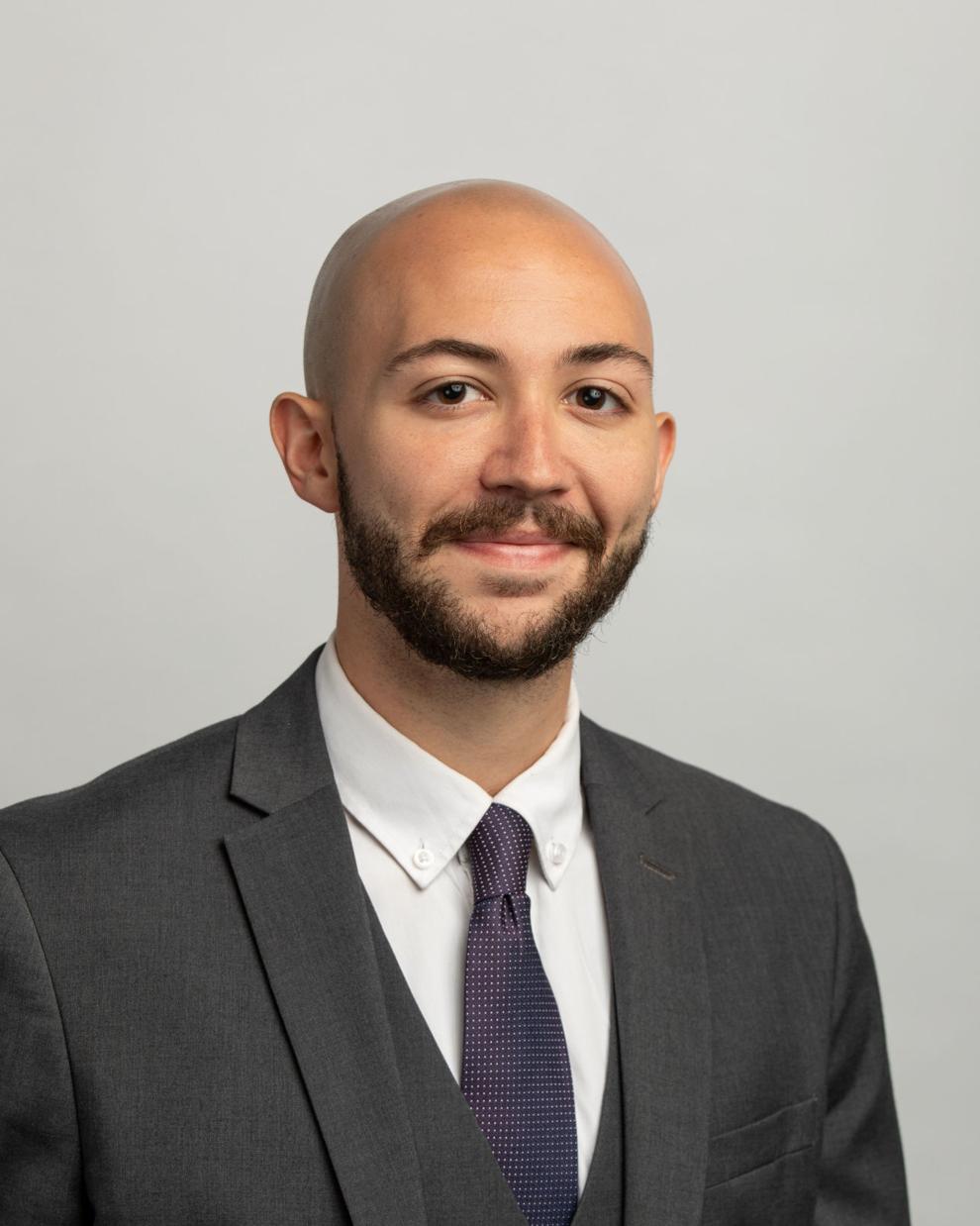 The ordinance, he said, does not prevent an inspector from searching through a tenant's closets or other private spaces or reporting any questionable findings to police.
Woudstra said inspectors will conduct general inspections, checking for working smoke alarms and carbon monoxide detectors and looking at things such as the electrical outlet box.
"If people are fearful of rummaging through their personal effects, I don't see that as being part of the inspection," Woudstra said.
Woudstra said that while updating ordinances, city leaders realized there was nothing in place to address complaints or safety concerns in the 480 rental units in town. The ordinance was developed after consulting with other Iowa cities, and landlords were invited to meetings to discuss it.
Dykstra, who owns three rental properties in Orange City, attended two of the meetings, he said, and expressed his concerns that the ordinance violated his rights. He began looking for a lawyer before the law was passed.
"To have the state or local government come in because they feel like it is very intrusive," Dykstra said. "They have no right to be in my house. It really doesn't get any simpler than that."
Dykstra said he wouldn't mind if a tenant consents to an inspection because he has nothing to hide when it comes to the condition of his properties. He paid his rental registration fees under protest, as did Van Dam.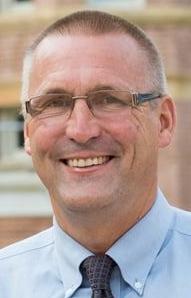 Woudstra said he's aware that a handful of the city's approximately 100 landlords expressed concerns when registering their property, but there have been few problems with the inspections that have already taken place.
"We're generally getting very positive participation from members of the community," Woudstra said. "We realize that this is going to be a process."