SIOUX CITY -- A Le Mars, Iowa, man has been charged with vehicular homicide and drunken driving in connection with a single-vehicle rollover accident in July that resulted in the death of his passenger.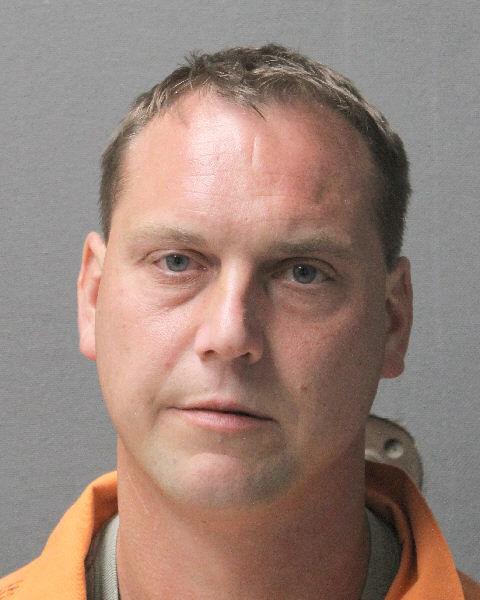 Darrick Toel, 37, was booked into the Woodbury County Jail late Tuesday on charges of vehicular homicide and operating while intoxicated. He is being held on a $50,000 bond.
You have free articles remaining.
A complaint and affidavit filed in Woodbury County District Court said that Toel was driving approximately 90 mph at about 7:50 p.m. on July 1 when he lost control of his Saturn Ion in the 7200 block of Old Lakeport Road, left the road, partially rolled and struck a tree. His passenger, Ryan Toel, 37, of Struble, Iowa, was seriously injured and died two days later.
According to the complaint, officers who responded to the crash found several cans of Bud Light, some of them open, inside and outside the car at the crash scene. A Woodbury County Sheriff's deputy who interviewed Darrick Toel, who had minor injuries, in a room at the hospital said the room smelled of alcohol. A blood test taken about an hour later showed Toel's blood-alcohol content was 0.111 percent, above Iowa's legal driving limit of 0.08 percent.
During a July 17 interview with an Iowa State Patrol trooper, Darrick Toel said that on the day of the crash, he visited Ryan Toel, who had just gotten out of drug and alcohol treatment, at his home in Struble. Darrick Toel told the trooper he had left Le Mars at about 4:30 p.m. and arrived at Ryan Toel's home. The two drank beer and tequila and left Struble at about 6:50 p.m. to go to Sergeant Bluff, where Darrick Toel lived at the time, stopping in Le Mars and Merrill to buy more beer and tequila, court documents said.
According to the complaint, Darrick Toel told the trooper the two were drinking all the way from Struble. When they were driving on Old Lakeport Road, Darrick Toel told the trooper, Ryan Toel threw a can of beer at a car and hit a stop sign. Darrick Toel said he sped away. While driving at least 80 mph, he said, he passed a car, saw an oncoming vehicle and veered to the right, skidding off the road and striking the tree.