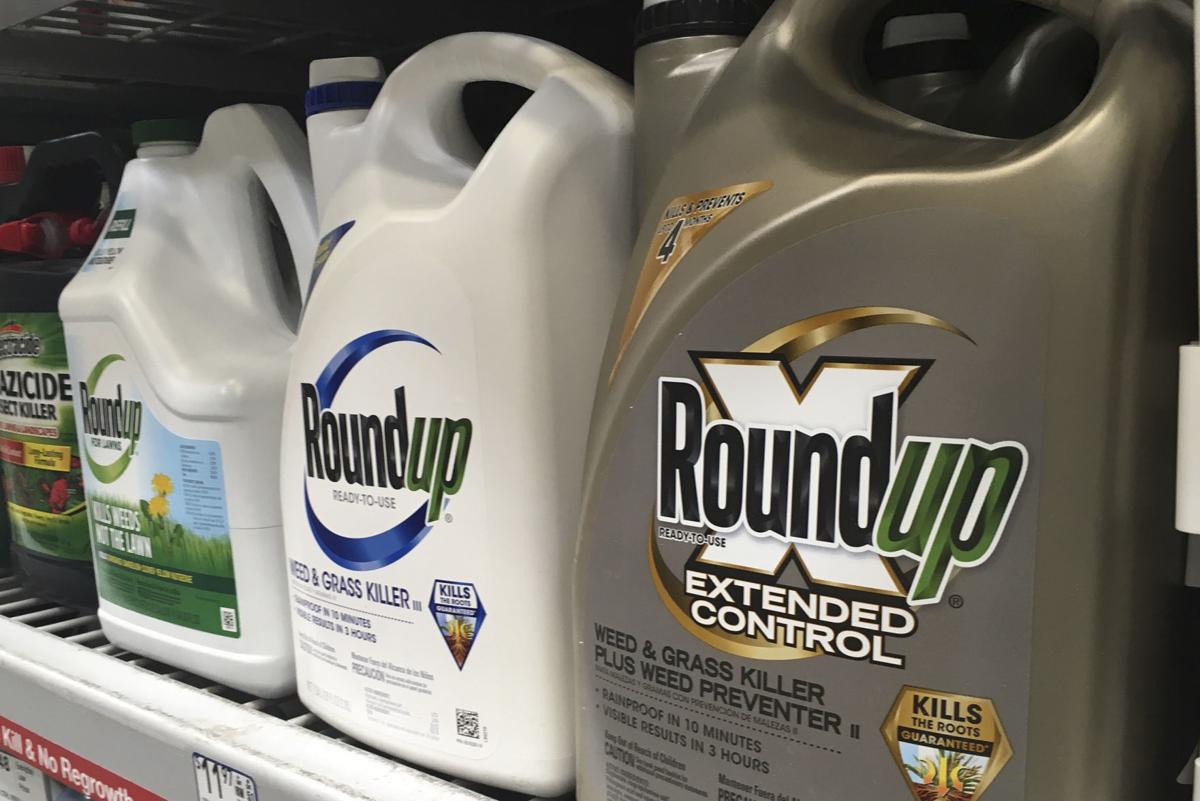 SIOUX CITY -- The widow of a Le Mars, Iowa, man has sued the makers of Roundup, saying long-term exposure to the herbicide led to the cancer that caused her husband's death.
Christine Kluver says in her lawsuit that Monsanto knew that glyphosate, an ingredient in Roundup, one of the world's most widely used herbicides used on crops, lawns and gardens, was unsafe but continued to market and sell it anyway.
Arlen Kluver was exposed to the weed-killer from approximately 1980 to 2000 while working for a Le Mars lawn service. He also used it on his farm, according to the lawsuit. He died in July 2001 at age 46 of non-Hodgkin's lymphoma.
Filed Tuesday in U.S. District Court in Sioux City, the lawsuit said that Monsanto does not warn consumers of the risks associated with exposure to Roundup and glyphosate.
SIOUX CITY -- The estate of a Sioux City man who committed suicide in the Sioux County Jail has filed a wrongful death lawsuit against the cou…
"Arlen Kluver did not know the nature and extent of the injuries that could result from the intended use of and/or exposure to Roundup or its active ingredient glyphosate. Monsanto's negligence was the proximate cause of Mr. Kluver's death, i.e., absent Monsanto's negligence, Mr. Kluver would not have developed (non-Hodgkin's lymphoma) and subsequently died," the lawsuit said.
You have free articles remaining.
The lawsuit is the latest of thousands filed across the United States by plaintiffs who say that Roundup causes cancer. It's the second filed in Sioux City. Ray Harry, formerly of Alcester, South Dakota, and May City, Iowa, sued Monsanto in August, saying that the herbicide caused his cancer. The suit has since been moved to a court in California. No trial date has been scheduled.
Kluver's suit says that since introducing the herbicide glyphosate in 1974, St. Louis-based Monsanto, which was acquired by German conglomerate Bayer in 2018, has presented the product as safe to humans and the environment though there is evidence to the contrary. The International Agency for Research on Cancer in 2015 said the chemical is a probable cause of cancer, mainly non-Hodgkin's lymphoma, in humans.
Monsanto and now Bayer have defended the safety of glyphosate, saying that since the IARC's study's findings were announced, U.S. attorneys have been recruiting plaintiffs to file lawsuits. Bayer cites studies by the U.S. Environmental Protection Agency and other regulators that say Roundup and glyphosate do not cause cancer.
"Bayer will vigorously defend its products based on the strong body of science that confirms glyphosate and glyphosate-based products are safe when used as directed and that glyphosate does not cause cancer," Bayer said on its website.
SIOUX CITY -- Three former workers have sued a Sioux City pork processor that, they say, fired them in retaliation for filing a complaint abou…
At least three plaintiffs have received multimillion-dollar jury verdicts in their cases against Monsanto.
On Monday, a federal judge in California reduced a $75 million punitive damage award to a California man to $20 million, saying the higher amount was constitutionally impermissible. The man also has been awarded more than $5 million in compensatory damages.
Kluver is seeking compensatory and punitive damages against Monsanto. Her attorney, William Baresel, of Charles City, Iowa, did not immediately return a call seeking comment.