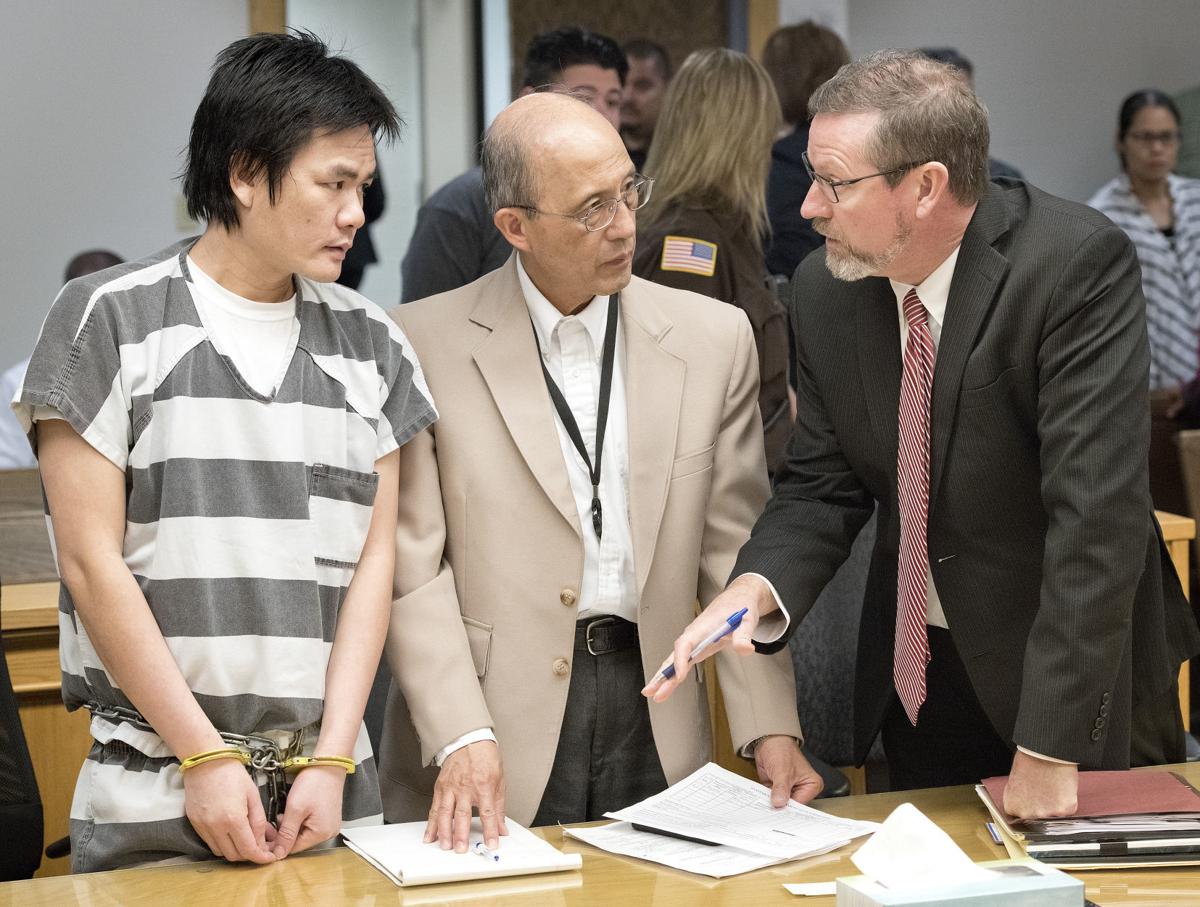 DAKOTA CITY -- A South Sioux City man who was acquitted of killing his wife because he was insane was ordered into mental health treatment Thursday until he is no longer considered dangerous.
District Judge Paul Vaughan remanded Bei Sheng Chen to the custody of the Lincoln (Nebraska) Regional Center's Forensic Mental Health Department after reviewing a mental health report and proposed treatment plan prepared by Regional Center staff after Chen's acquittal.
"The report shows he is a danger to himself and to others because of mental illness ...," Vaughan said. "He should participate in an appropriate treatment program."
Chen will remain in custody at the Regional Center until psychiatrists believe his condition has improved and he is no longer dangerous to himself or others. State law requires an annual review of Chen's condition, and Vaughan ordered that an updated evaluation and treatment plan be submitted by July 1, 2019. He scheduled a review hearing for July 23, 2019, in Dakota County District Court.
You have free articles remaining.
Dakota County Attorney Kim Watson and Chen's attorney, Todd Lancaster, of the Nebraska Commission on Public Advocacy in Lincoln, both had asked Vaughan to approve Chen's treatment plan.
At the conclusion of Chen's trial in May, Vaughan found him not responsible by reason of insanity and acquitted him of first-degree murder, first-degree domestic assault and use of a firearm to commit a felony for the Sept. 6 shooting death of Mei Huang. The ruling spared Chen, 41, from the possibility of being sentenced to life in prison without parole had he been found guilty of first-degree murder.
Evidence presented at trial showed that on the morning of the shooting, Chen was having delusions that his wife was the devil and was going to harm him. When he shot Huang, he did not know he had shot his wife, Lancaster said.
Two psychiatrists who had examined Chen separately agreed that he was insane when he shot and killed his wife and did not realize the consequences of his actions on that day. Chen was diagnosed with psychosis, delusional disorders and depressive disorders.
At trial, Lancaster did not dispute that Chen had shot his wife, and Vaughan agreed that evidence showed Chen was the one who had pulled the trigger.
Chen had followed Huang to the Law Enforcement Center at 701 W. 29th St. in South Sioux City. Police officers inside the building heard two gunshots and raced outside, where they found Huang lying on the ground with gunshot wounds. Chen was found near her and taken into custody, and a firearm was found at the scene.
Copyright 2018 The Sioux City Journal. All rights reserved. This material may not be published, broadcast, rewritten or redistributed.