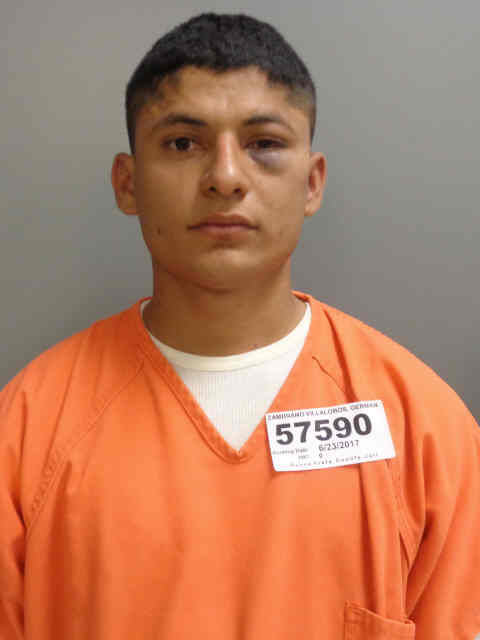 STORM LAKE, Iowa | A Battle Creek, Iowa, man was arrested after police said he was involved in a fight with a knife at a business in Storm Lake, Iowa.
The Storm Lake Police Department said the incident occurred just before midnight Thursday at MKZ Auto Repair and Sales, 820 Vestal St. 
You have free articles remaining.
Police said German Ariel Zambrano Villa Lobos, 21, Battle Creek, Iowa, engaged in an argument with another person at the business and the incident escalated into a fight when a third party attempted to intervene.
Police said Zambrano Villa Lobos pulled out a knife, and during some tackling and fighting, one person was cut on the hand. Zambrano Villa Lobos fled the scene and was arrested early Friday morning at the intersection of U.S. Highway 20 and U.S. Highway 59 near Holstein.
Zambrano Villa Lobos was cited with the felony charge of willful injury causing bodily harm. He was booked into the Buena Vista County Jail on $5,000 bond.
The person cut by the knife was treated at the scene by paramedics and later transported to the Buena Vista Regional Medical Center in Storm Lake by private vehicle for additional treatment.