SIOUX CITY — A Sioux City man charged with federal firearms and drug charges and linked to a fatal shooting will undergo a psychological evaluation to determine if he's mentally competent to stand trial.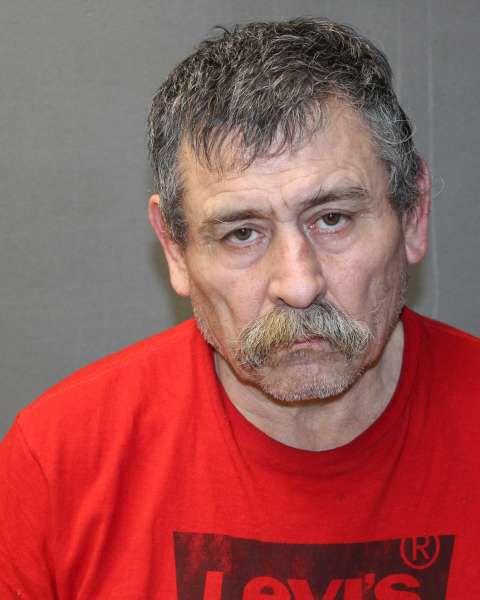 In addition to ordering the evaluation, Chief U.S. Magistrate Judge Kelly Mahoney continued Liborio Martinez-Rubio's trial, which had been scheduled for May 6, until his mental competency can be determined. A new trial date will be set later.
Martinez-Rubio, 61, has pleaded not guilty in U.S. District Court in Sioux City to single counts of conspiracy to distribute a controlled substance, possession with intent to distribute a controlled substance, possession of a firearm in furtherance of a drug trafficking crime and felon in possession of a firearm.
You have free articles remaining.
His attorney, Nathan Lab, of Omaha, said in an April 3 court filing that Martinez-Rubio has made irrational statements, and does not understand the nature of the charges against him or the consequences of the legal proceedings in the case.
After the mental health evaluation is completed, Mahoney will conduct a hearing to determine if Martinez-Rubio is competent to stand trial.
Martinez-Rubio was arrested Jan. 11, 2018, hours after Javier Cheron, 26, of Sioux City, arrived at Mercy Medical Center, now known as MercyOne Siouxland Medical Center, with a single gunshot wound to the chest and died.
Law enforcement officers determined the shooting likely occurred at a residence at 1609 Jones St., where police found six handguns. Martinez-Rubio admitted that some of them belonged to him, according to documents filed in Woodbury County District Court. The investigation discovered that two of the guns were stolen and one of them had been among 79 guns stolen in Lincoln, Nebraska, in 2007.
In addition to the weapons found at the Jones Street home, police found packaged methamphetamine and marijuana, digital scales and approximately $130,000 in cash.
Martinez-Rubio initially faced drug and weapons charges in Woodbury County District Court, but they were dismissed after he was indicted in federal court.
Copyright 2019 The Sioux City Journal. All rights reserved. This material may not be published, broadcast, rewritten or redistributed.