SIOUX CITY -- A Sioux City man arrested at the conclusion of a 2019 high-speed chase claims the maneuver a Sioux City police officer used to stop his vehicle was excessive, negligent and violated his U.S. and Iowa constitutional rights.
Dean Christiansen says that officer Christopher Eral violated the Sioux City Police Department's policy in using the Pursuit Intervention Technique -- a procedure in which an officer bumps the vehicle he is pursuing to make it spin out -- to stop him and did not have permission from his supervisors to use it.
"The force officer Eral employed against Dean (Christiansen) to seize him was excessive, unreasonable and unnecessary under the circumstances," Christiansen's attorney, Matthew Boles, of Des Moines, said in the lawsuit, filed Wednesday in U.S. District Court in Sioux City.
Christiansen also is suing Chief Rex Mueller and the city for failing to maintain or enforce policies and establishing practices that permitted officers to use their vehicles to intentionally collide with vehicles at high speeds and for not properly training and supervising officers.
Christiansen alleges that Eral's actions violated his state and U.S. constitutional rights to due process and protection from unreasonable seizure by excessive force. He is also suing Eral for negligence.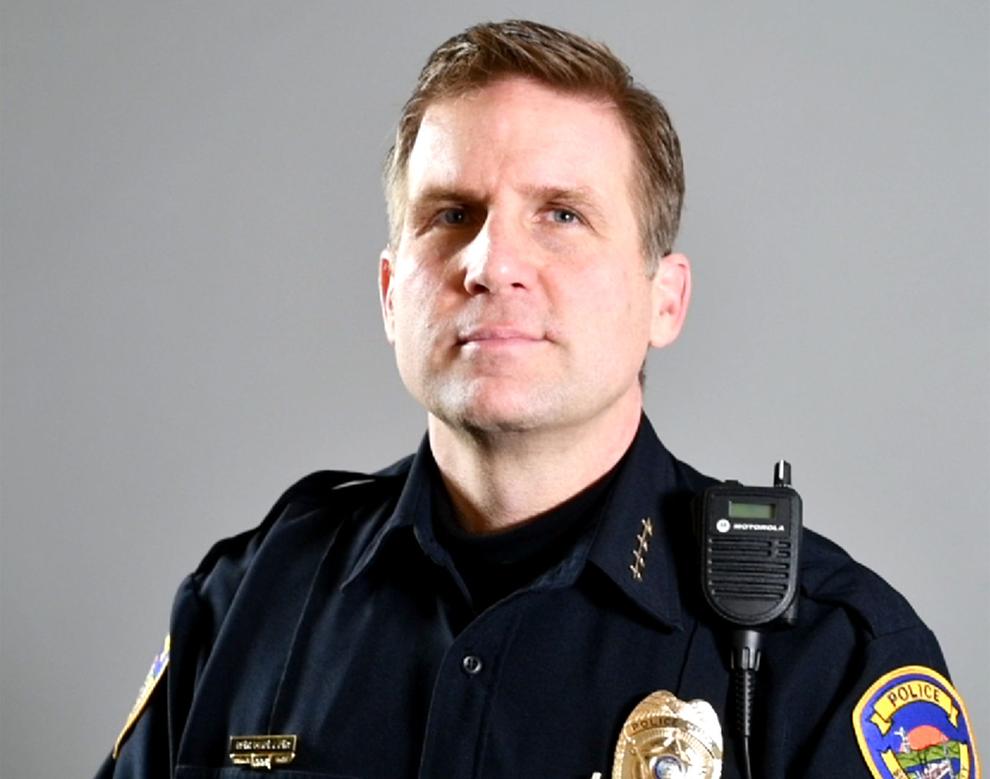 Mueller said Monday he had not yet seen a copy of the lawsuit and was unable to comment on Christiansen's claims. He said Eral is employed in good standing in the department's investigations bureau.
According to the lawsuit, Christiansen was leaving a North Sioux City casino at 1:47 a.m. on June 2, 2019, when a North Sioux City police officer attempted to stop him for a mechanical issue. Christiansen alleges the traffic stop was for the purpose of conducting a search of his vehicle for other criminal activity. Christiansen did not stop, and a chase ensued, crossing into Sioux City.
The lawsuit alleges that Sioux City officers did not follow department policies when joining the chase and initiating a pursuit in which Christiansen ran stop signs and drove in the opposite lane of traffic. Eral joined the pursuit, which reached speeds up to 90 mph, on Fifth Street before using the PIT maneuver on Christiansen's vehicle. The lawsuit alleges that Eral violated department policy by using the maneuver on a vehicle traveling faster than 40 mph.
After Eral bumped Christiansen's vehicle, it spun off the street, into a ditch and struck a light pole. The doors were wedged shut and a fire started in the engine. Officers removed the windshield to extract Christiansen, who suffered injuries to his chest, knee and hip, the lawsuit said.
Christiansen was arrested on eluding and drug possession charges. He pleaded guilty to eluding in September 2019 and was sentenced to five years in prison. According to Iowa Department of Corrections records, he was released on parole in April 2020. Court records show he was charged in March 2020 with operating while intoxicated during the June 2019 pursuit and was arrested in June. He pleaded guilty in January, when his parole was revoked and he was returned to prison.
He is seeking damages for physical and mental pain and suffering, emotional distress, loss of income and earning capacity and punitive damages.