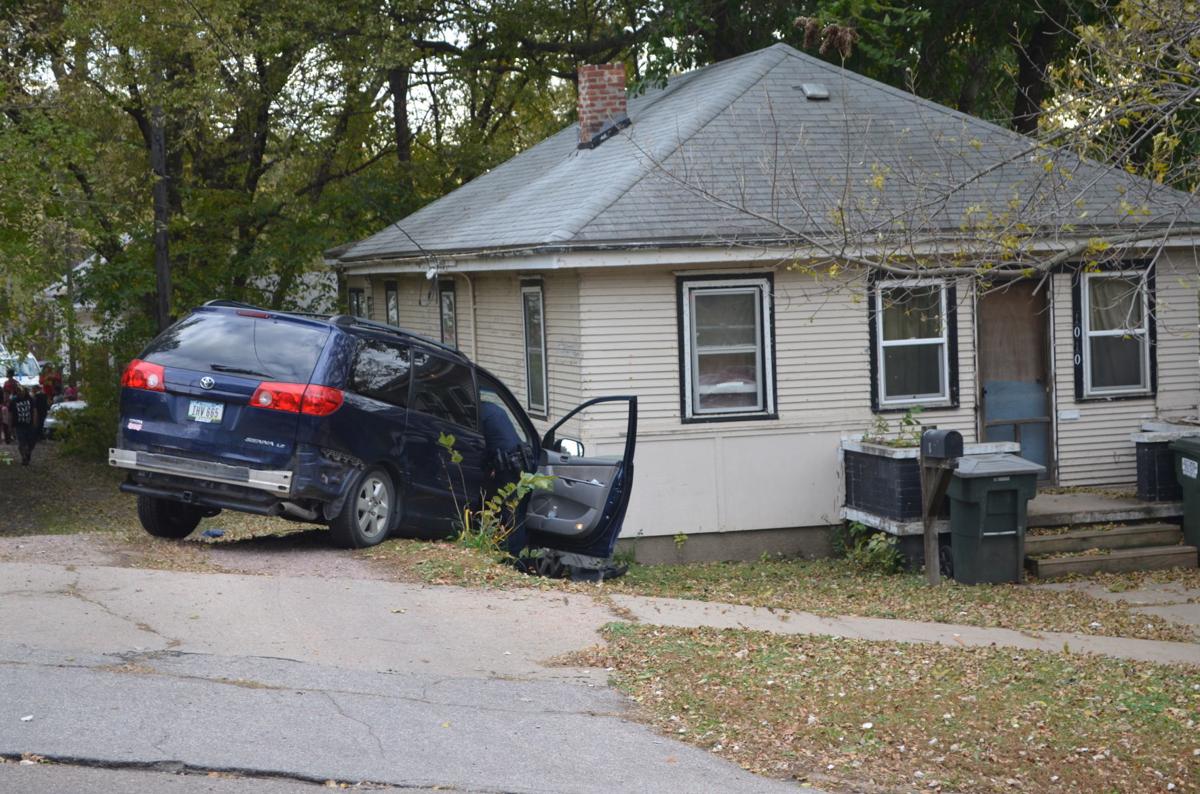 SIOUX CITY -- A driver was arrested Sunday afternoon after he drove a minivan into a utility guy wire and proceeded to run over a retaining wall in a residential area along 21st Street. 
Sioux City Police officers were called to the collision at the 1000 block of 21st Street at around 4:22 p.m. Sunday. A 2007 Toyota Sienna minivan was backing up out of an alleyway when it struck a guy wire attached to a utility pole, got its rear bumper stuck on the guy wire and, as it tried to pull forward, ran into a chain link fence and drove over a retaining wall.
SIOUX CITY -- A driver was arrested Saturday night after a collision at the intersection of Fifth and Jackson streets that temporarily closed …
The minivan nearly struck an adjacent residence. The vehicle itself appeared to have sustained significant damage. 
You have free articles remaining.
"The driver was arrested for no driver's license and is being investigated for possible operating while intoxicated," Sioux City Police Officer Donald Schroeder said. 
A MidAmerican energy crew was on scene evaluating the damage.