SIOUX CITY -- The U.S. Marshals Service Northern Iowa Fugitive Task Force is seeking the public's help in locating the following person:
* Bradley Myers, 40. He is 6 feet tall and weighs 240 pounds. Myers has numerous tattoos, including a sleeve of flaming skulls on his right arm and a burning skull on his right shoulder and neck.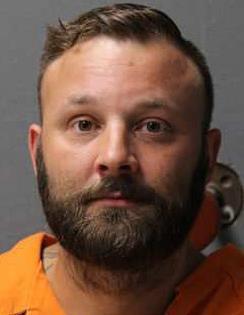 Myers is wanted by the United States Marshals Service for violating his probation. Myers is wanted by the Woodbury County Sheriff's Office for failure to appear-felony domestic assault, harassment, tampering with a witness and two counts of violation of a no contact order.
Anyone with information can call the Northern Iowa Fugitive Task Force at 712-252-0211 or email Siouxland.MostWanted@usdoj.gov. Callers can remain anonymous and the information provided will remain confidential.