SIOUX CITY -- The U.S. Marshals Service Northern Iowa Fugitive Task Force is seeking the public's help in locating the following person: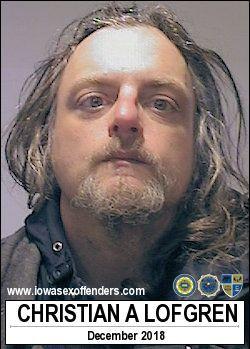 * Christian Lofgren, 39. He is 5 feet 9 inches tall and weights 200 pounds. Lofgren has several tattoos, including a snake on his right forearm and a skull with long hair on his left forearm.
Lofgren is wanted by the Woodbury County Sheriff's Office on four counts of failure to register as a sex offender.
Anyone with information can call the Northern Iowa Fugitive Task Force at 712-252-0211, email SiouxlandsMostWanted@usdoj.gov or text the keyword TEN99 and the tip to TEN411 (877411).