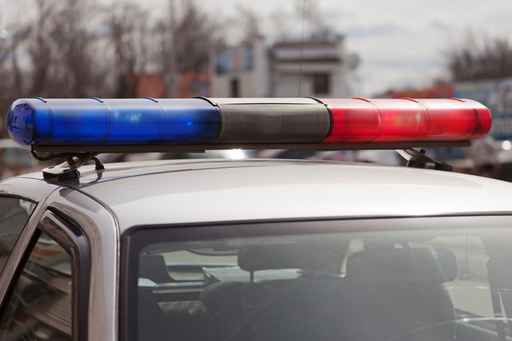 Editor's note: The Journal today continues its countdown of the Top 10 Stories of 2018 in Siouxland, as chosen by Journal editors. The No. 1 story will be revealed on Dec. 29, and the Journal's annual Newsmaker of the Year will be named on Dec. 30.
SIOUX CITY -- As 2018 winds to a close, Sioux City has experienced seven homicides this year, the highest number since 2001.
The 17-year high makes it the Journal's No. 6 story of the year. 
The year began on a bloody note when Javier Cheron, 26, of Sioux City, succumbed to a single gunshot wound on Jan. 10.
No one was charged with Cheron's murder, but Liborio Martinez-Rubio, 60, of Sioux City, was arrested during the course of the investigation. He was charged with possession with intent to deliver methamphetamine and six counts of being a felon in possession of a firearm.  
A double homicide occurred in a Morningside neighborhood less than three weeks after Cheron's death. First-degree murder charges were filed against Tran Walker in the Jan. 28 stabbing deaths of his former girlfriend Paiten Sullivan, 17, and mutual friend Felipe Negron Jr., 18. 
Walker pleaded not guilty to two counts of first-degree murder and his trial is scheduled for Feb. 19 in Woodbury County District Court.
Wanda Blake, 51, died Feb. 27 at a Sioux City hospital after spending several days in intensive care before being released to a rehabilitation facility for treatment of injuries sustained in a Feb. 4 fire. An Iowa State Medical Examiner's autopsy listed the cause of death as homicide.
You have free articles remaining.
Robert Mahoney, 51, is accused of setting the Feb. 4 fire that damaged several units at Central Apartments, 613 11th St. He has pleaded not guilty in Woodbury County District Court to first-degree arson and involuntary manslaughter.
Shortly after 8 a.m. on April 8, Kenia Alvarez-Flores, 24, was stabbed multiple times outside of her home in the 1200 block of West 14th Street. She was then taken to a local hospital, where she died from her wounds.
Shortly after the incident, police arrested Melissa Camargo-Flores, 20, of Dakota City, charging her with first-degree murder. During a news conference, Police Det. Nick Thompson said Camargo-Flores reportedly had "multiple issues" with Alvarez-Flores. The two women, he said, were not related despite having similar names.
Camargo-Flores pleaded not guilty to first-degree murder and her trial is scheduled for Feb. 19 in Woodbury County District Court.
Abdiqadar Sharif, 38, was charged with one count of second-degree murder in the Oct. 28 stabbing death of his roommate, Guled Nur, at their home in the Phoenix Apartments, 1003 Pierce St.
Sharif, who had been arrested and pleaded guilty three times to assaulting two other people in the four months leading up to Nur's death, reportedly grabbed a knife, chasing his roommate into the hallway and striking him several times. Sharif pleaded not guilty to one count of second-degree murder last month.
Arrest warrants also were issued for Ray Avila, 24, in connection with a fatal assault that took place in the 1100 block of Fourth Street on July 29.
Police are seeking Avila on charges of negligent manslaughter and assault causing injury. Peter Johnson, 31, of Sioux City, suffered head injuries during the incident, and later succumbed to his injuries.
Police say the city has averaged around two homicides per year.
The seven homicides in Sioux City this year are the most since the seven recorded in 2001. In one of the worst mass murder sprees in state history, Adam Moss was convicted of killing his girlfriend, her five children and a local businessman in August 2001. Moss, who was sentenced to life in prison, died at 35 in 2013 after he hung himself in his cell.
Copyright 2018 The Sioux City Journal. All rights reserved. This material may not be published, broadcast, rewritten or redistributed.