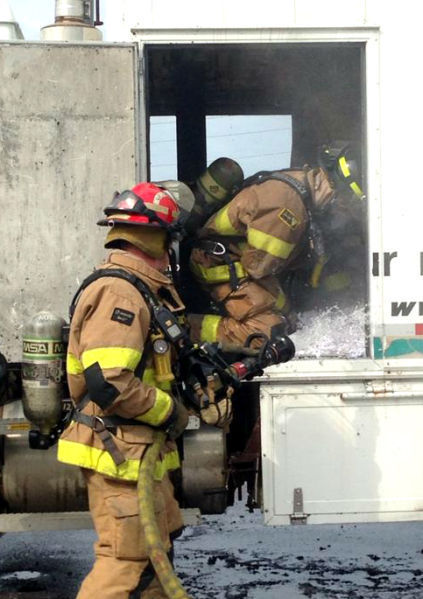 SIOUX CITY | Firefighters extinguished a fire inside a mobile paper shredder in Sioux City on Thursday.
You have free articles remaining.
The truck was parked outside Home Depot, 415 Cunningham Drive. The fire was reported about 10:15 a.m.
Friction from the shredding mechanism inside the back of the truck ignited the paper shreds, said Sioux City Assistant Fire Chief Brad Robinson.