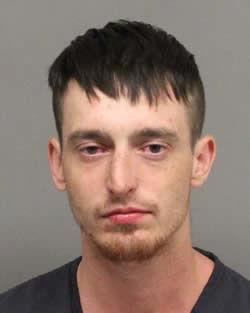 According to a statement from the Stanton County Sheriff's Office, Cody Murphree, 25, confessed to the robbery following an investigation by the sheriff's office and the Wayne Police Department.
You have free articles remaining.
Murphree was arrested Sunday afternoon on Fourth Street in Pilger on a warrant for theft and for driving during suspension and obstructing a police officer. The sheriff's office then executed a search warrant at Murphree's residence in Pilger. During the search, deputies discovered a stolen firearm from Pierce County, methamphetamine, other drug paraphernalia and a second firearm. Three other Pilger residents were also arrested on drug and/or firearms charges during the search.
Murphree allegedly entered Casey's General Store, 407 E. Seventh St., at about 10:21 p.m. on May 26 with what appeared to be a blued snub-nose revolver displayed and demanded money from the clerk. He left the store with an undisclosed amount of money.