SIOUX CITY -- Formal charges of first-degree murder and attempted murder have been filed against a Sioux City man accused of fatally stabbing another man during a dispute.
Assistant Woodbury County Drew Bockenstedt filed a trial information containing those charges, plus willful injury causing serious injury, against Michael Landrum Friday in Woodbury County District Court. An arraignment is scheduled for Oct. 5.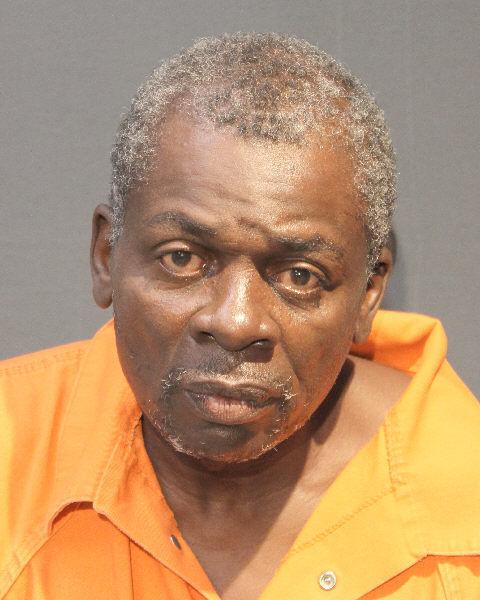 Landrum, 54, remains in the Woodbury County Jail on a $500,000 bond.
Landrum is charged with stabbing Salahadin Adem on Sept. 11 at 2103 Nebraska St. He is also accused of stabbing Natasha Drappeaux, who was hospitalized with serious injuries after the incident.
Friday's filing contains no new information in the case, saying only that Landrum acted with malice aforethought to "willfully, deliberately and with premeditation" kill Adem, 37, of Sioux City. The trial information also said Landrum intended to cause the death of Drappeaux, 43.
According to court documents, Landrum had been at a party with the two at Drappeaux's apartment. After leaving, he returned to look for his missing cellphone and became upset with Adem and Drappeaux, accusing them of taking it. Landrum left the apartment again and returned at 12:55 a.m., pounded on the door, and when Drappeaux answered it, Landrum stabbed her multiple times with a steak-style knife. When Adem came to her assistance, Landrum stabbed him multiple times, court documents said.
Police found Landrum walking in the 2400 block of Nebraska Street shortly after the incident and arrested him without incident.
Police said they believed drugs and alcohol were involved in the incident. They have not said whether the knife has been recovered.
If found guilty of first-degree murder, Landrum would face a mandatory sentence of life in prison without parole. Attempted murder carries a prison sentence of 25 years, and willful injury is punishable by a 10-year prison sentence.
Sign up for our Crime & Courts newsletter
Get the latest in local public safety news with this weekly email.