SIOUX CITY -- A Sioux City man was sentenced Tuesday to nine years in prison for a February carjacking.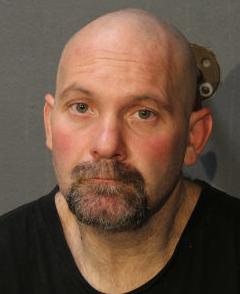 John Murry, 43, pleaded guilty in Woodbury County District Court to single counts of second-degree theft, operating a vehicle without owner's consent and third-degree burglary. District Judge Tod Deck sentenced Murry according to terms agreed upon in a plea agreement.
You have free articles remaining.
Murry admitted to taking a van on Feb. 11 near 13th and Jackson streets. Court documents said that after Murry and a second man approached the driver of a Honda minivan, Murry displayed a knife and motioned toward the driver, telling him to leave. The driver fled, and Murry and the other man drove away in the minivan.
Police later located Murry driving the stolen vehicle and arrested him. He was in possession of a folding knife and black ski mask-type hat that the victim had described.
Murry was sentenced to 15 days in jail in March for trying to pry open the money compartment of a washing machine at the Dean Apartments, 1716 Nebraska St., and 30 days in jail in May for damaging and removing three security cameras from the Sioux Apartments, 217 19th St.