SIOUX CITY -- A Sioux City teenager charged with murder will be tried as an adult rather than a juvenile.
District Judge Jeffrey Neary on Wednesday denied a defense request to transfer Carlos Morales' case to juvenile court, saying that Morales had already exhausted most of his treatment options provided in the juvenile court system during previous brushes with the law.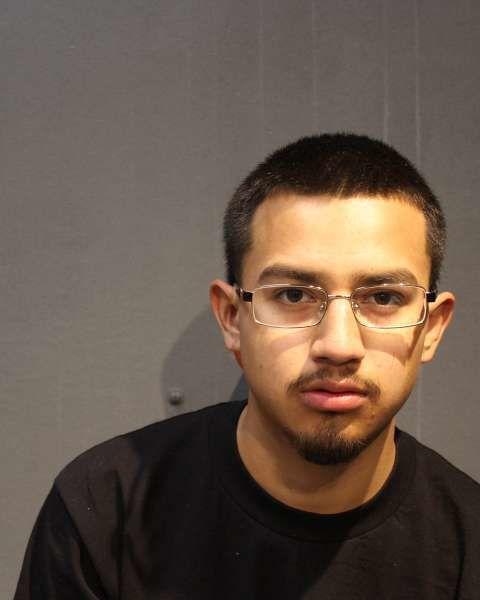 Neary expressed a frustration with what he called the inadequate level of assistance available to an offender like Morales.
"In a more just world, the court would have meaningful options to consider between and among the choices it has in the exercise of its discretion," Neary wrote. "Meaningful options between one case remaining in district court compared with transferring it to juvenile court would allow the court to deliberate as it should on such a difficult choice. As it is here, little is left of the discretion to be exercised."
Morales, 18, has pleaded not guilty of first-degree murder, going armed with intent and three counts of reckless use of a firearm. He is one of three people charged in connection with a Jan. 1 shooting at a Morningside house party in which a teenage girl was killed.
Morales was 17 at the time and turned 18 ten days later. Had his case been transferred to juvenile court, Morales would haven fallen under its jurisdiction for rehabilitation until he was 19.5 years old. If convicted of first-degree murder as an adult, Morales would face a mandatory sentence of life in prison without parole.
At a hearing Monday in Woodbury County District Court, a juvenile court officer said that Morales has been at state treatment facilities and has participated in all services and programs that juvenile court can offer and there were no rehabilitative options left in the juvenile court system for him.
Public defender Andrew Munger said juvenile court officers did not interview Morales or his family since his arrest to determine any specific needs Morales may have. Neary said that was noteworthy, but Morales has failed to take advantage of all the resources he'd previously been provided through juvenile court to improve his life.
Morales is currently scheduled to stand trial on May 11, but the date is expected to be continued to later this summer.
Morales' brother, Christopher Morales, 20, and Anthony Bauer, 18, both of Sioux City, face the same charges. Christopher Morales' trial is scheduled for July 20. Bauer's trial is set for May 11.
The three are accused of firing at least 27 shots into a house at 2636 Walker St., where 20-25 people were gathered for a New Year's party shortly after midnight on Jan. 1. Mia Kritis, 18, was struck and killed, and three others were injured.
Liliana Gutierrez, 20, of Sioux City, who is accused of driving the three men to and from the house, has pleaded not guilty to intimidation with a dangerous weapon and three counts of reckless use of a firearm. Her trial is scheduled for Aug 17.