SOUTH SIOUX CITY -- A 19-year-old Sioux City woman who was charged with driving while intoxicated last week is facing charges in connection with a Monday fatal hit and run in which she's suspected of driving under the influence.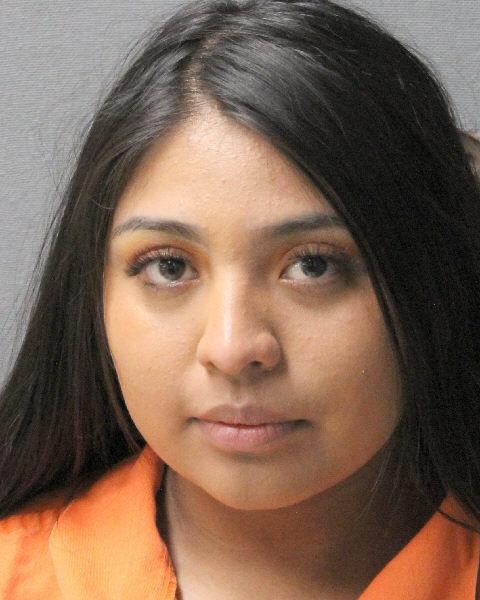 According to a statement from South Sioux City Police investigator Joaquin Orduno, Maria Sandra Gonzalez-Diego was arrested Monday in Sioux City on a charge of second-offense operating a vehicle while intoxicated. She is currently being held in the Woodbury County Jail on a $5,000 bond.
Charges of leaving the scene of an accident, driving while under the influence and motor vehicle homicide are pending in Dakota County in Nebraska.
At 8:53 p.m. Monday, South Sioux City Police officers responded to a hit-and-run crash that occurred in the intersection of East 15th and B streets in South Sioux City. A woman, later identified as Antonia Lopez De Ramirez, 62, was taken to MercyOne Siouxland Medical Center, where she died of her injuries.
An investigation revealed that Lopez De Ramirez was walking east across B Street when a northbound vehicle struck her at the intersection. According to the statement, the vehicle continued north, leaving the scene of the crash. A Sioux City Police officer later made contact with the vehicle and the driver, Gonzalez-Diego, who was arrested for OWI.
You have free articles remaining.
Gonzalez-Diego was arrested on June 17 in Sioux City and charged in Woodbury County District Court with operating while intoxicated -- second offense and driving while her license was revoked. She is scheduled to be arraigned Thursday.
According to court documents, she was arrested after swerving at an oncoming police officer in the 1200 block of Grandview Boulevard. The officer said Gonzalez-Diego had bloodshot and watery eyes, slurred speech and had an odor of alcohol on her breath. Gonzalez-Diego told the officer she had been drinking at a bar, despite being only 19, and an open alcohol container was found in the cup holder of her vehicle. She refused to submit a breath test.
Gonzalez-Diego posted $2,000 bond on June 18 and was released from jail. District Associate Judge Todd Hensley on Tuesday revoked the bond from that arrest and increased it to $6,500.
Court records show that Gonzalez-Diego pleaded guilty in February in Woodbury County to operating while intoxicated and possession of marijuana and was sentenced to two days in jail and fined $1,565.
She was also fined $1,000 in April after pleading guilty to a misdemeanor charge of driving while her license was revoked.
A charge of second-offense possession of marijuana is currently pending in Woodbury County District Court.
Journal reporter Nick Hytrek contributed to this report.