SOUTH SIOUX CITY -- Officer Brian Van Berkum, who sustained an injury in an exchange of gunfire in the wee hours Saturday morning and was hospitalized, is a "gregarious," friendly and well-liked policeman of nearly 19 years experience, South Sioux City Police Chief Ed Mahon told the Journal on Sunday. 
Van Berkum sustained a gunshot wound in a shooting that took place around 2:08 a.m. outside Los Amigos, a bar and liquor store at 1313 Dakota Ave. An unidentified person at that location reported seeing an individual with a firearm, according to a news release from police.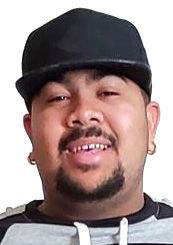 The man, whom police say was armed, was subsequently identified by his fiancée, Deshea Rodriguez, as 26-year-old Luis Quinones of South Sioux City. Quinones died of his injuries shortly after the shooting.
Dakota County Attorney Kim Watson said Saturday night that Van Berkum made it through a surgery and "is in stable condition and doing very well." The exact nature of Van Berkum's injury is not known. 
Mahon, who said he was not able to comment on the shooting itself, said Van Berkum, a native of Sioux City, is well-liked professionally. 
"He's been a school liaison officer, and all the kids just love him, his nickname with all those kids was 'Shorty,'" Mahon said. Though Mahon described Van Berkum as a man of average height, he said his personality is large in terms of "friendship and friendliness, and social abilities ... he's just an all-around great guy." 
"All the kids loved him, he did an awesome job for us in that capacity," Mahon said. 
Van Berkum is a girls basketball and soccer coach in South Sioux City, Mahon said, as well as an assistant boys' and girls' high school swim coach. Mahon said he would expect Van Berkum to return to the force at some point. 
An investigation into the shooting is being conducted by the Nebraska State Patrol. 
Rodriguez, who was in a two-year relationship with Quinones, remembered him as a devoted family man who was good with her children. Quinones came to the U.S. mainland from Puerto Rico in 2012.
"I don't know how I'm going to go on without him," she said Saturday, through tears.