SOUTH SIOUX CITY -- The South Sioux City Police Department unveiled Monday the newest acquisition to its fleet of vehicles: an all-electric motorcycle.
Police Chief Ed Mahon said South Sioux City will be the only Nebraska city police department to have the Zero DSR motorcycle.
"South Sioux City has always been innovative when it comes to electric-powered police vehicles," Mahon said, noting that the police department has had a Nissan LEAF police car since 2011. "An electric motorcycle will allow us to patrol areas that a car cannot, specifically in city parks or on bike trails."
Plus an electric motorcycle will allow officers to get around much faster than they could on a bicycle.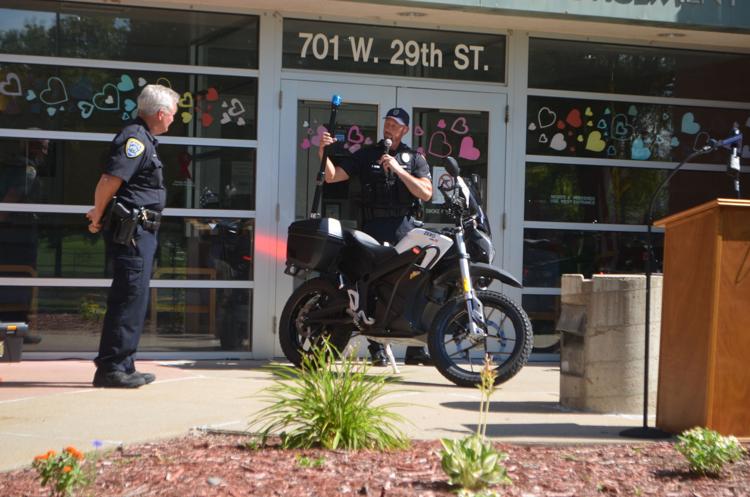 The Zero's 100 percent electric powertrain is exhaust-free, virtually maintenance-free and nearly silent. In addition, it will save the police department money when it comes to fuel.
The $24,000 electric motorcycle was purchased with a $12,000 grant from the Nebraska Environmental Trust in addition to money raised by the city.
Mahon said the Zero can also be shown to schoolchildren.
"Police cars can be intimidating to kids in ways that a motorcycle isn't," he said. "It can go a long way in generating positive public relations in the community."
Mahon sad he and other members of the police have already taken to the streets on the Zero. So, how does it handle?
"The Zero is awe-inspiring," Mahon said. "It is a very smooth ride."
Sign up for our Crime & Courts newsletter
Get the latest in local public safety news with this weekly email.