ELK POINT, S.D. -- Union County prosecutors have dismissed a stalking charge filed against a Sioux City school teacher who was accused of sending harassing letters to a co-worker who lives in South Dakota.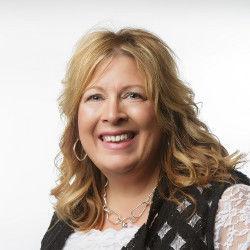 Deputy State's Attorney Aaron Bates on Monday filed the dismissal of the single count against Julie Fischer, saying that after reviewing the case, the state believed "it is in the best interest of justice that the case be dismissed."
A TAG specialist and West Middle School teacher, Fischer had been charged in Union County Circuit Court in August.
Harassment charges filed against Fischer in Sioux City were dismissed in March by a Woodbury County magistrate who ruled that statements contained in similar letters sent to Sioux City Community Schools superintendent Paul Gausman and other administrators and teachers were protected by the First Amendment's right to free speech.
When challenging the Woodbury County charges, Fischer's attorney, David Reinschmidt, of Sioux City, had argued that the question of whether Fischer wrote the letters was not the issue. Rather, each case centered on whether the language was constitutionally protected.
Reinschmidt had challenged the Union County charge on similar grounds, in addition to arguing that the alleged actions failed to meet South Dakota's statutory definition of stalking.
A frequent critic of Gausman and the school district, Fischer has denied writing and sending the letters, which included one note sent to Gausman that said, "Your time is coming ... You lying SOB." Letters to other teachers and administrators were critical of their competency and actions.
Fischer's future with the school district remains unclear. She was placed on administrative leave last summer after charges were filed against her in Woodbury County District Court.
"The district has been monitoring the cases involving criminal charges against Julie Fischer. Ms. Fischer remains on administrative leave. No final determination has been made regarding action by the school district relating to Ms. Fischer's employment," district spokeswoman Mandie Mayo said in an emailed statement Tuesday.
Fischer in August filed a complaint against the school district with the Iowa Civil Rights Commission claiming that district officials falsely accused her of harassment in retaliation for her outspoken views.
Fischer said in September that a commission staff member had confirmed that an investigation would proceed. The status of the investigation is not known, and the commission cannot publicly release details of ongoing cases.