AKRON, Iowa | The Iowa State Medical Examiner's Office has ruled the Friday shooting death of 40-year-old James Herbert in rural Akron a homicide. 
State Medical Examiner Dennis Klein said autopsy results showed Klein suffered a single shotgun wound to the chest and abdomen. The autopsy results confirmed the death as a homicide, he said. 
Authorities say 33-year-old Becky Hebert shot Jeremy Hebert during an argument at 13203 Evergreen Ave. around 12:15 a.m. Friday.
When officers responded to the call, they found Jeremy Hebert with a gunshot wound. He was transported to a Sioux City hospital where he was pronounced dead a short time later.
You have free articles remaining.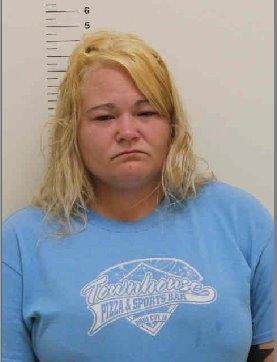 Becky Hebert was arrested in Le Mars at 12:15 p.m. Friday and charged with second-degree murder, a Class B felony.
She posted $25,000 bond Monday. Her initial hearing is scheduled 9 a.m. Oct. 23.
Sheriff Mike Van Otterloo said law enforcement had been called to the residence previously for domestic violence and disturbances. The two had been living together at that residence.
The sheriff said Becky Hebert and the deceased had been arguing prior to the shooting and there was a witness. There were other people in the home and there were no other injuries.
The Journal's Alex Boisjolie contributed to this report.