SIOUX CITY -- A suspect in a Nebraska double homicide has been apprehended in California.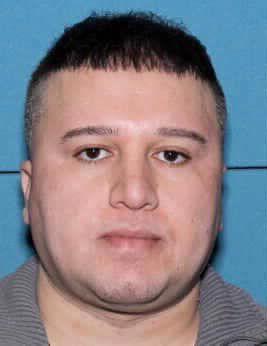 According to a press release from the Nebraska State Patrol, 36-year-old Brindar Jangir of Sioux City was arrested Saturday afternoon at the Otay Sentri border crossing, roughly 40 miles southeast of San Diego, by U.S. Customs and Border Protection agents. 
You have free articles remaining.
He was attempting to re-enter the United States from Mexico on foot. The release does not say what he was doing in Mexico or for how long he had been there. 
Jangir was wanted in connection with a March 23 double homicide in the village of Douglas, Nebraska. The victims, 56-year-old Randal Grimes and 51-year-old Annette Grimes, were found dead of apparent gunshot wounds. 
The Associated Press reports that Jangir was living with a woman in Sioux City until she moved out March 12. Jangir had threatened to kill her and her parents, Randal and Annette Grimes, if she ever left him. 
In addition to an Otoe County warrant for murder, Jangir also has a warrant from Lancaster County for a stolen firearm, which according to authorities was used in the shooting. 
Because of his connections to Sioux City, authorities were concerned he might have been in the area after the shooting. 
Copyright 2019 The Sioux City Journal. All rights reserved. This material may not be published, broadcast, rewritten or redistributed.