SIOUX CITY -- The suspect in a Thursday night hotel room fire where a woman was found dead set the fire to cover up for another crime, according to a criminal complaint. 
Jordan Henry, a 29-year-old Sioux City transient, was allegedly at the Wingate by Wyndham hotel at around 9:24 p.m. Thursday when he intentionally lit a fire in room 102, "in an attempt to cover the evidence of another crime," according to a criminal complaint filed against him Friday.
Witnesses identified Henry emerging from the room as smoke came out, and he then fled the hotel.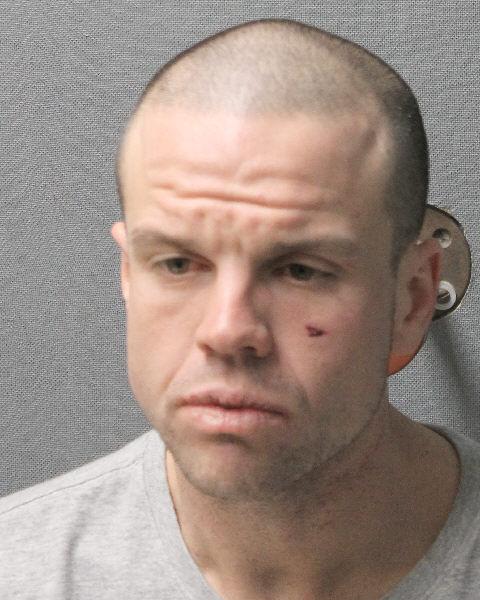 The room was occupied by 40-year-old Elizabeth Bockholt of Hinton, who was found unconscious in the room when police and firefighters arrived shortly thereafter. Attempts to resuscitate her failed and she was pronounced dead at a hospital. Bockholt was a mother of four. 
Henry was arrested at around 2:43 a.m. Friday morning at the 4900 block of Singing Hills Boulevard, where police had been called for a "suspicious person" in the area. He was arrested on charges of criminal trespassing, possession of drug paraphernalia, first-degree arson and assault.
Bond for Henry was set at $50,000.  
This was not Henry's first run-in with the law this month. According to a criminal complaint filed Jan. 19, Henry is a transient. He was arrested that night at the Warming Shelter, 916 Nebraska St., after he punched and stomped a man in the head.
He was charged with assault causing bodily injury, a serious misdemeanor, and the court case is ongoing. 
At a news conference Friday, Sioux City Police Det. Nick Thompson said the investigation into the fire and Bockholt's death is ongoing, and an autopsy has been ordered. 
Thompson did not comment on whether the victim and defendant knew each other and why Bockholt was staying at the hotel. Meanwhile, the hotel remains open and repairs are set to begin soon on the damaged room.