SIOUX CITY -- The victim of an early Saturday homicide was assaulted and shot after coming to the aid of his girlfriend, who had come to a west side bar to retrieve him from an escalating confrontation.
Martez Harrison, 22, of Sioux City, was shot once in the chest shortly after 1 a.m. across the street from Uncle Dave's Bar, 1427 W. Third St., according to documents filed in Woodbury County District Court. He died of his injury at a Sioux City hospital.
Complaints filed by police identified the shooter as Dwight Evans, 17, of Sioux City, who was arrested later that night on charges of first-degree murder, assault while participating in a felony, going armed with intent, possession of a controlled substance and failure to affix a drug tax stamp. He is being held in the Woodbury County Jail on a $1 million bond.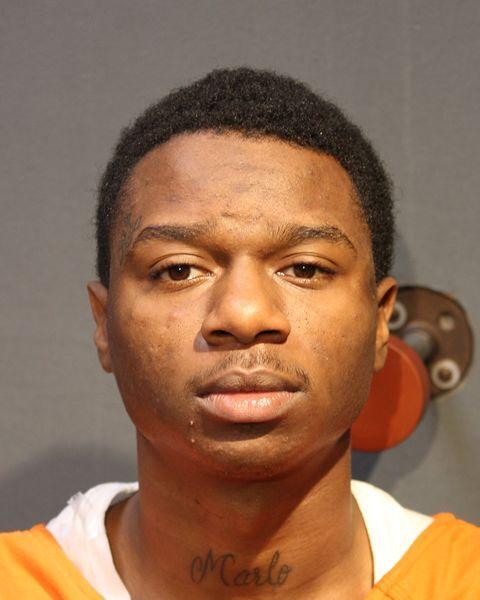 Also arrested was Lawrence Canady, 20, of Sioux City, who is being held on a $250,000 bond and faces charges of assault causing bodily injury, willful injury causing serious injury, assault while participating in a felony and using a juvenile to commit an offense.
According to court documents, Evans was outside Uncle Dave's Bar after being denied entrance and was armed with a .38-caliber revolver with an obliterated serial number.
Canady, who is referred to in court documents as a friend of Evans, got into a verbal altercation with Harrison, who called his girlfriend to pick him so he could leave. When the woman arrived, the complaints said, Canady assaulted her, causing injuries that would require medical attention. When Harrison came to the woman's aid, Canady began punching and kicking him. The fight moved across the street, and Harrison fell to the ground while Canady continued to beat him.
While Canady was assaulting Harrison, court documents said, Evans ran across the street and fired a shot. Canady got off Harrison, and Evans shot Harrison in the chest from close range. After Harrison was shot, Canady resumed kicking and punching him in the head.
Evans was pulled from the scene by person not identified in court documents and fled on foot. Canady also fled. Police located him at about 4:30 a.m. in the 1100 block of West 21st Street in possession of a firearm consistent to the one witnesses described and of the same caliber as the bullet recovered near the Harrison's body. Evans had posted a picture of the gun on social media hours before the shooting, court documents said.
Police executing a search warrant at Evans' home seized additional ammunition and more than 100 grams of marijuana and a scale from his room.
Community policing Sgt. Jeremy McClure said police are searching for no other suspects, and the incident remains under investigation.
A search of court records showed that Evans was charged at age 14 in juvenile court with robbery and theft in 2018. He was later adjudicated on the theft charge and successfully completed a probation term. He also had a 2016 curfew violation when he was age 12. He pleaded guilty to the misdemeanor and was fined $65.
Canady is currently on probation from a September 2019 shooting at Sioux City's Riverview Apartments.