IDA GROVE, Iowa -- An Odebolt, Iowa, man has been charged with vehicular homicide after authorities determined he was driving while intoxicated at the time of a March two-vehicle crash in which three people died.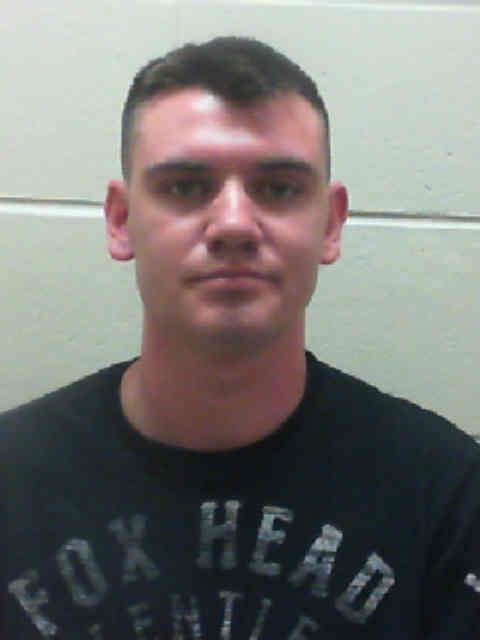 Ryan Childers, 21, was arrested Monday and booked into the Ida County Jail on three counts of vehicular homicide and one count of serious injury by motor vehicle.
He is accused of driving while intoxicated while driving in the wrong lane and colliding with another vehicle March 16 near Holstein, Iowa.
You have free articles remaining.
According to the Iowa State Patrol, Childers was driving a 2006 GMC Sierra 2500 pickup truck south in the northbound lane of U.S. Highway 59 about four miles north of Holstein at approximately 5:22 a.m. when he collided with a northbound 2007 Isuzu I-290 pickup driven by Francisco Nicia Guerrero, 21, of Denison, Iowa.
Nicia Guerrero's vehicle burst into flames, and he, Felipe De La Cruz Nava, 39, and Jose Gonzalez Guerrero, 25, both of Denison, all were pronounced dead at the scene.
Childers' passenger, Quest Hack, 20, of Odebolt, suffered serious injuries, including a broken ankle, hip and pelvis. Both he and Childers were transported to a Sioux City hospital.
Numerous alcohol containers were found at the scene and in Childers' truck, and emergency personnel told authorities that Childers had smelled of alcohol and had told them he had drank eight or nine beers, court documents said.
A blood specimen taken from Childers about four hours after the crash showed his blood alcohol content was 0.074 percent, just under the legal limit of 0.08 percent. The state crime lab determined that his blood alcohol content at the time of the crash would have been between 0.114 percent and 0.174 percent, court documents said.
Further investigation found that Childers had bought alcohol at 5 p.m. March 15 in Ida Grove and at 12:30 a.m., about five hours before the crash, in Cherokee, Iowa, and it was given to Hack and a juvenile female, who drove around drinking it with Childers in rural Cherokee County until about 5 a.m. Court documents said video and photos showing them drinking have been recovered.