SIOUX CITY -- Shortly after paramedics arrived to assist her, Lisa Belk stopped breathing.
As emergency personnel began CPR and hooked up a heart monitor to Belk, no heartbeat was detected.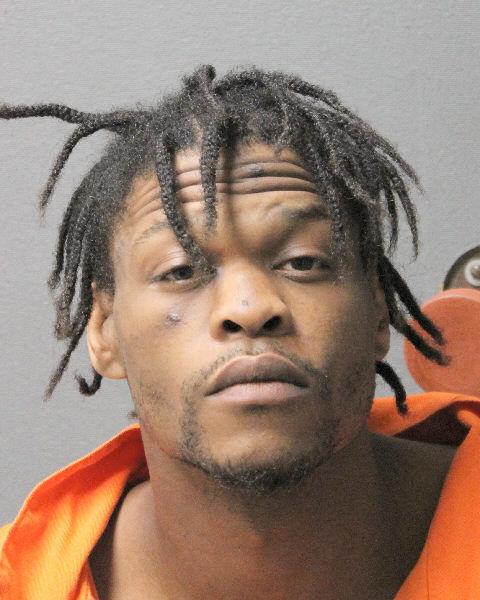 Belk, who had been stabbed and had a pair of scissors lodged above her right cheek, never regained a heartbeat or was able to breathe on her own again while paramedics transported her to MercyOne Medical Center, said Garen Merritt, the paramedic who administered CPR.
Sioux City EMTs and paramedics were dispatched to 3811 Peters Ave. on April 14, 2020, when, prosecutors say, Belk's son, Paul Belk, stabbed her in an upstairs apartment.
Paul Belk, 31, of Beaufort, South Carolina, has pleaded not guilty to first-degree murder, willful injury and possession of a controlled substance. He is also accused of stabbing his sister, Susan Belk.
Witnesses called to testify Wednesday morning during the trial's second day in Woodbury County District Court included several of the first responders who treated the two women.
Merritt said he and other paramedics had to wait to enter the building until police officers secured the scene, ensuring it was safe for them to enter the building.
Once allowed upstairs, Merritt said he saw Lisa Belk lying face down on the floor, "lifeless, not moving."
"The only thing I could see when I first arrived was a pair of scissors sticking out of her head," Merritt said.
Paramedic Larry Schlines said he detected shallow breathing when first examining Belk. After paramedics secured the scissors with gauze so they wouldn't move and potentially cause more harm before Belk was seen by a doctor, they rolled Belk onto her back and she stopped breathing.
Merritt said he began CPR, and others connected Belk to a heart monitor. They rolled Belk onto a sheet and carried her downstairs, where she was placed on a stretcher, then into an ambulance for transport to the MercyOne emergency room.
Merritt continued to administer CPR, he said, but Belk, 55, never revived on the way to the hospital.
Also taken to MercyOne was Susan Belk, whom paramedic Katrina Hoogendyk treated when she arrived at the scene. Hoogendyk said Susan Belk had suffered two puncture wounds: one in her upper right arm, the other near her right shoulder.
Susan Belk testified Tuesday that Paul Belk, her brother, had become upset that evening and lunged at Lisa Belk and stabbed her. Susan Belk said she was stabbed after attempting to come to her mother's aid.
Carissa Roach, a Sioux City Police identification technician, testified that as police began to investigate the incident, she took photos of two knife handles and two broken knife blades, one of which had been found lying under Lisa Belk after paramedics rolled her over.
Belk has waived his right to a jury trial, and District Judge Jeffrey Neary will decide the case.
Belk's attorneys have filed notice that Belk will use insanity, diminished responsibility and intoxication defenses, and they plan to call a psychiatrist who examined him to testify later this week.
Police collected DNA and blood samples from Belk after his arrest. Justin Grodnitzky, an Iowa Division of Criminal Investigation criminalist, testified Wednesday that no traces of alcohol were found in Belk's blood sample, but it did test positive for the presence of marijuana. Police found a small baggie of marijuana on Belk before he was booked into jail.
The trial will resume at 9:30 a.m. Thursday.