Kenia Alvarez-Flores, 24, was stabbed multiple times shortly before 8 a.m. Sunday outside her residence in the 1200 block of West 14th Street, police said. She was then taken to a local hospital, where she died from her wounds.
Soon after the incident, police arrested Melissa Camargo-Flores, 20, of Dakota City, after finding her with bloody gloves and a bloody knife in a 2007 Nissan Sentra.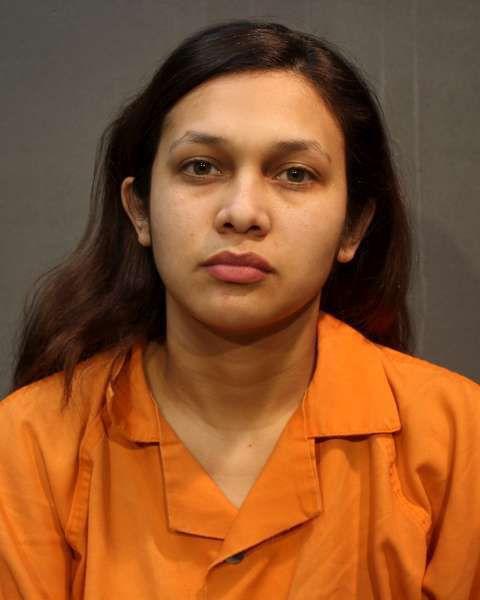 After being treated for a self-inflicted stab wound, Camargo-Flores was taken to a local hospital. She was treated for the wound and released from the hospital before being booked into the Woodbury County Jail on a charge of first-degree murder. 
Court documents say Camargo-Flores has admitted to stabbing Alvarez-Flores and told authorities she had been involved in a relationship with the victim's boyfriend. Sioux City Police Detective Nick Thompson on Monday described Camargo-Flores as having "multiple issues" with Alvarez-Flores. He said the two were not related as family members. 
Authorities say Camargo-Flores traveled to Alvarez-Flores' residence Sunday morning and waited outside for approximately 20 minutes until Alvarez-Flores left home for work. Witnesses saw the stabbing take place, and one witness who followed after Camargo-Flores was able to provide police with a description of the vehicle. 
Police later found the vehicle at 16th and Douglas streets. According to court documents, Camargo-Flores had bloody gloves and a bloody knife in her possession when she was found. 
You have free articles remaining.
This incident marked the city's fifth homicide of 2018. Those homicides include three stabbings, a gunshot death and a woman's death in a fire that was later ruled a homicide. 
Sioux City has not had more than five homicides since the seven recorded in 2001. The homicides, which all occurred in August, were traced to Adam Moss in what is considered one of the worst mass murder sprees in state history.
Sioux City Police Chief Rex Mueller said the city usually averages around two homicides per year.
"Certainly, our hearts go out to the families," he said at a Monday morning news conference. "It has been a difficult year. Unlike property crimes, violent crimes can't be predicted and police can't act proactively."
He credited police officers and detectives for their fast response. 
Camargo-Flores was being held in the Woodbury County Jail on a $500,000 bond.