DAKOTA CITY -- A Sioux City woman has been sentenced to jail for leading law enforcement officers on a chase that began in Nebraska, crossed into Iowa and then back into Nebraska.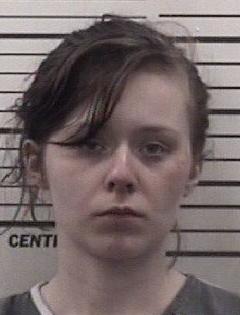 Kira Hoefling, 22, pleaded guilty in Dakota County District Court in February to one count of operation of a motor vehicle to avoid arrest. She was sentenced Tuesday to 220 days in jail and given credit for 132 days already served. She also will be on post-release supervision for one year, and her driver's license was revoked for two years.
Hoefling refused to pull over for a Dakota County Sheriff's deputy who was attempting to stop her for speeding on Interstate 129 on May 8.
Hoefling crossed over the Missouri River bridge into Iowa and headed south on Interstate 29 toward Sergeant Bluff, where she turned around after seeing Sergeant Bluff police officers attempting to stop her. Hoefling crossed the bridge back into Nebraska and swerved at a Dakota County deputy during the pursuit. Officers stopped Hoefling in South Sioux City after deploying spike strips to deflate her car's tires.
No one was injured in the pursuit.