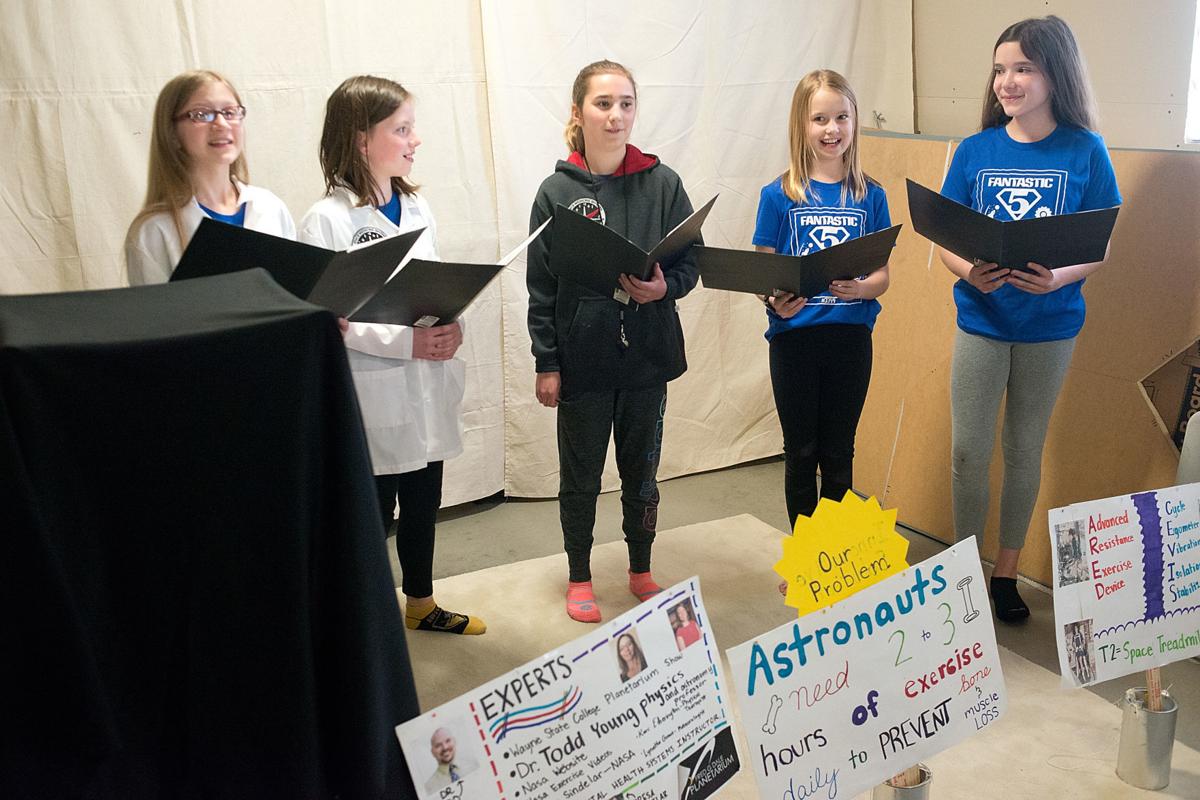 SIOUX CITY -- The space race is on, and it may involve a surprisingly limber Barbie doll and a bunch of exercise resistance bands.
At least that's what the Fantastic Five, a First Lego League (FLL) team made up of five Dakota Valley fifth-grade girls, think.
"Astronauts require two to three hours of exercise, per day, when they're on a mission," Annie Bourne explained. "Otherwise, they begin to lose bone and muscle strength in space."
That's why Annie and other Fantastic Five members designed Virtual Reality Resistance Band Exercise Equipment (or VRRBEE for short).
"VRRBEE is a system of resistance bands that hook onto motorized rollers which are on tracks in the walls of a spacecraft," teammate Lauren Messersmith said, testing mini-resistance bands on a pliable Barbie as part of a hands-on demonstration. "By using this form of exercise, astronauts can stay active in outer space."
Gerald Messersmith, who is Lauren's dad as well as the team's coach, can't help but smile at the enthusiasm of the Fantastic Five.
"The girls are incredibly intelligent and they work well together," he said. "They put so much effort into everything that they do."
This is why the Fantastic Five earned the right to represent South Dakota at the 2019 FIRST Worlds Festival, an international Lego contest taking place Wednesday through Saturday at Cobo Center in Detroit.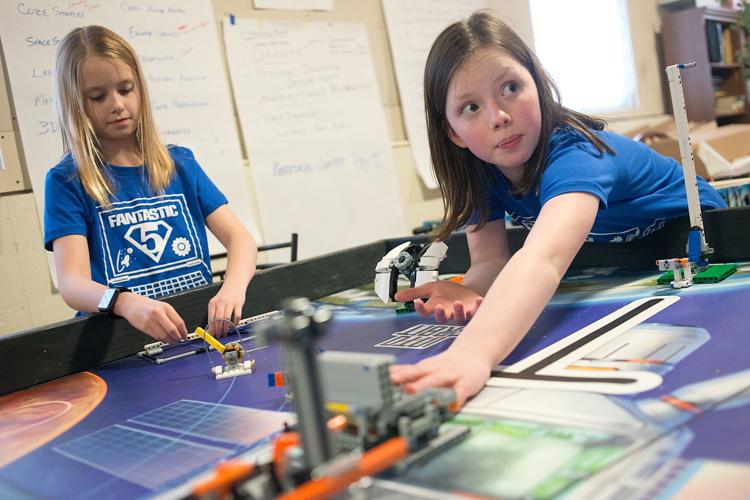 In addition to presenting a solution to problems related to space, participants must also design and program Lego Mindstorm robots to complete assigned tasks.
That's a specialty of Lauren's since she learned about Lego robotics from her older brother Alex, who was involved in a previous team.
However, Fantastic Five member Mia Riibe is equally as mesmerized by the interlocking toy bricks.  
"You can build anything with Lego," she said.
You have free articles remaining.
For instance, can you create an agricultural system in which astronauts plant and grow crops in space? OK, here's the kicker. Can you make it all in Legos?
Team member Addison Scott thought so. This is because FLL teams are critiqued based upon the number of assigned tasks their robots can perform. 
However, being in a First Lego League means more than just playing with plastic bricks. 
FLL teams must also demonstrate core values in teamwork and professionalism; excel in research and presentation skills; be concise in mechanical design, programming and strategy; while keeping their wits during competition.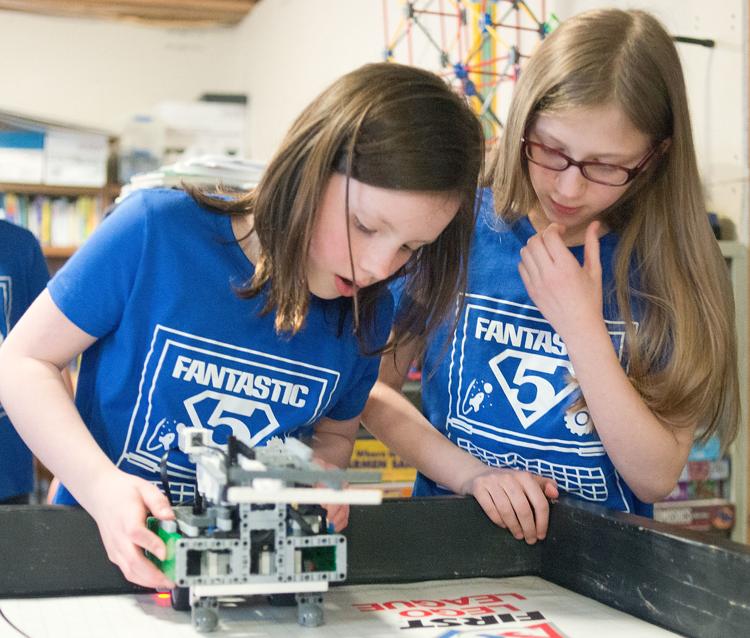 "I like that it teaches kids the value of teamwork," Messersmith explained. "While there is a competitive side, there's still plenty of cooperation."
Plus it requires a multitude of different skills. 
Although Addison, Annie, Lauren and Mia all express interest in going into either the medical, science or computer fields when they grow up, their teammate Marissa Loe wants to someday become a writer.
Well, that's true for today, according to Lauren's mom Kim Messersmith.
"Like most girls her age, Marissa's mind and career goals tend to change from time to time," she said.
One thing that remains constant is the camaraderie between the Fantastic Five members.
"We're not just on a FLL team together," Marissa said. "We play sports together and music together. It's more fun doing things with your friends."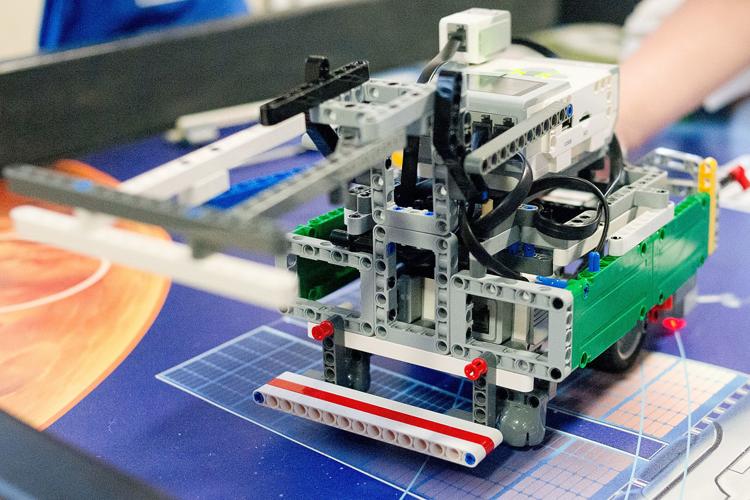 Which is a sentiment that Coach Messersmith wants to encourage.
"Working with Legos is fun," he said. "But First Lego League teaches lessons that the girls can take with them, no matter what they do in life."
Copyright 2019 The Sioux City Journal. All rights reserved. This material may not be published, broadcast, rewritten or redistributed.