WALTHILL, Neb. -- Carl T. Curtis Health Education Center is opening a new dialysis unit on the Omaha Indian Reservation later this month to allow more patients to receive health care services closer to home.
A grand opening and cedar ceremony for the unit, known as Nita Go Tha (coming here to live), is tentatively scheduled for Dec. 14 at 204 Main St. in Walthill.
The unit will have six chairs and run two shifts on Mondays, Wednesdays and Fridays. The 70-by-40-foot building will house two clinic rooms, where the nephrology team will see and treat patients, as well as two offices, a break room and an isolation room. The unit's goal is to provide caring, holistic, patient-oriented health services to meet the needs of the community.
"This new dialysis clinic brings so much to our community. Not only does it provide an essential service needed to help maintain the health and wellness of our community members, but this clinic also adds another opportunity for economic growth for Walthill. And those are two of the major areas of focus we've been working towards for some time now, in our effort to better our community," Walthill Mayor Mike Grant said. 
When the kidneys fail to function properly, dialysis is used to artificially remove waste and unwanted water from the blood.
For 16 years, patients have received services at the Carl T. Curtis Dialysis Unit in Macy, which has 12 chairs and runs two shifts. But, there are not enough spaces available to meet the need for services, according to Gwen Porter, a social worker and Omaha Tribal Council secretary. Currently, Porter said there are 41 tribal members who require dialysis. An estimated 12 to 18 patients could be served by the Walthill unit.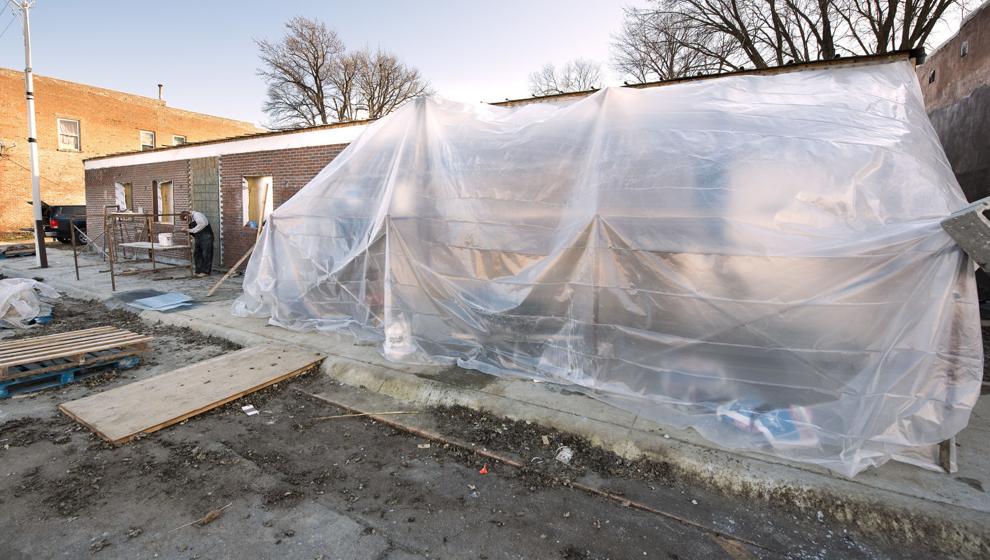 "Technically, right now, we're only able to service 25 and then the other 16 have to go to other communities or other dialysis units to get treatment," she said. "We needed a nephrologist that was going to be able to expand those services by adding on a third shift and/or adding on another unit."
Porter said some Omaha tribal members were leaving the reservation for dialysis services and traveling up to an hour to Sioux City, sitting in the dialysis chair for four hours and then making the long trip back home. 
"It takes a toll on them mentally, physically, financially. Some of them eventually have to quit their jobs. They just don't have the energy to continue with their full-time employment," she explained. 
On Aug. 6, the Omaha Tribe of Nebraska entered into an agreement with Sanford Health to expand dialysis services and appoint Dr. Arvin Santos as medical director. Santos treats chronic kidney disease, high blood pressure and glomerulonephritis, a type of kidney disease in which the part of the kidneys that helps filter waste and fluids from the blood is damaged.
Santos, a certified hypertension specialist, offers dialysis, home dialysis, kidney biopsy, kidney transplant care and telemedicine services.
"As a nephrologist, I treat every patient as I would treat a member of my family. My goal as a physician is to ensure that patients understand what kidney disease is and how the progression can lead to the need for dialysis," Santos said. "With the opening of the Walthill dialysis unit, more patients will be able to receive their dialysis close to home."