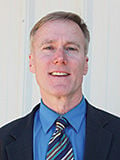 SIOUX CITY | The city of Sioux City and former city manager Paul Eckert have agreed to a $300,000 settlement of a retaliation lawsuit filed against them by city worker Brittany Scott.
Scott had sued the city and Eckert in U.S. District Court in Sioux City, claiming they retaliated against her by not hiring her for another city position in 2012 after she had previously complained about sexual harassment by Eckert.
"Certainly it's a number that Brittany is satisfied with and it's a number the city's satisfied with," Scott's attorney, Stan Munger, of Sioux City, said of the settlement.
Scott declined to comment.
The case had been scheduled to go to trial next week.
In its statement announcing the settlement, the city said, "The city is pleased the settlement will bring the lawsuit to a conclusion and will allow city leaders to focus on exciting development opportunities, economic growth and enhancing the quality of life in our community."
Eckert resigned in August 2013 to take a city manager's position in Mount Shasta, Calif. At that time, he said he took the California job to move closer to family, not because of the lawsuit.
Eckert did not immediately return a message left at his California office.
For Scott, it made sense to agree to the settlement rather than risk a jury finding in the city's favor or winning the suit but receiving a smaller financial award, Munger said.
"It makes sense to try to settle a case for all sorts of reasons, including just getting it over with and not having the risk of trial," Munger said.
The settlement resolves all of Scott's claims and pays for her damages, attorney fees and emotional distress, Munger said. It does not address her employment status with the city.
All parties in the suit have 30 days to sign the agreement. The Sioux City Council will vote on approving the settlement at an upcoming meeting.
The city usually pays such settlements out of its tort fund. Mayor Bob Scott, who is not related to Brittany Scott, declined to comment on the settlement and when the council might discuss it, instead referring questions to city attorney Nicole Jensen. Jensen did not return messages seeking comment.
Scott sued Eckert and the city in July 2013, claiming that she was denied a full-time administrative assistant position in the public works department in 2012 in retaliation for complaints she made about Eckert allegedly sexually harassing her.
The harassment ended after she filed a complaint in 2004, she said in the suit, but Eckert and the city then began retaliating against her for filing the complaint. Scott had alleged that Eckert had created a sexually hostile work environment by sending emails that included sexual innuendos in an attempt to pursue an affair with her and that he attempted to manipulate her into a date with him.
Scott claimed that Eckert had orchestrated her demotion from an administrative assistant in the city clerk's office in City Hall to a part-time administrative secretary in the city's Field Services Division, which is located outside of City Hall, as retaliation for her harassment complaint.
Scott has since been promoted to an administrative secretary position in the parks and recreation department.
Get local news delivered to your inbox!
Subscribe to our Daily Headlines newsletter.