The district announced 15 pupils had tested positive for coronavirus over the last week; the number of employees who tested positive was 17.
HINTON, Iowa -- Hinton Community School District students from the 7th to 12th grades will be moving to a hybrid learning model due to a COVID…
SIOUX CITY -- The 2020 East High School homecoming week is underway, and among the week's events, Carter Vanderloo, a son of Jody and Jim Vand…
The plan will begin Thursday and remain in effect at least through Oct. 9.
"It is less fun, it is less entertaining, because the girls aren't doing cheers to their full extent," East cheer coach Makayla Burns said.
The governor said the state has seen a "significant reduction" in child abuse cases since classes resumed. School "provides a safe learning en…
The National Merit semifinalist honor goes to the top 1 percent of students who took the PSAT-NMSQT exam as juniors in October 2019.
The district began class work Aug. 25 with some students attending school in person on Mondays and Thursdays and others on Tuesdays and Fridays.
SIOUX CITY -- Though a key COVID-19 case measurement that can be used to justify online teaching continues to increase in Woodbury County, Sio…
Other school districts in Siouxland have had students who have tested positive in recent days, including Kingsley-Pierson in Iowa and Elk Poin…
SIOUX CITY -- Due to the heat, Hunt A+ Arts Elementary School will have a two-hour-early dismissal Thursday. While the new Hunt is under const…
Ninety-four students and four staff members at the University of South Dakota have reportedly tested positive for the novel coronavirus, and m…
The 14-day average positivity rate in Plymouth County, which has led the state since last week, rose to 22 percent Wednesday, up from 20.4 per…
Sioux City school plans call for massive cleaning of rooms daily and weekly, many signs to promote social distancing of six feet and a mask re…
The positive test rate in Plymouth County is now above 20 percent, the state's highest level.
District Superintendent Paul Gausman said he expects the district will move to all in-person learning on Sept. 8, unless virus spikes occur in…
The previous Hunt School, which opened in 1906, was demolished in June 2019. The new school is being built in the same vicinity.
Paul Gausman said it is "probable" some classrooms or even a whole building will be shut down if students pass the virus around. Any student w…
The Sioux City School District said summer school classes will continue for students, teachers and others who did not have close contact with …
The school said it also has contingency plans for hybrid learning and virtual online learning if conditions dictate a change later in the school year.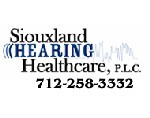 Siouxland Hearing Healthcare P.L.C.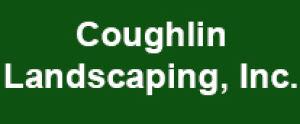 Coughlin Landscaping, Inc
The district school board voted 5-2 in favor of the hybrid plan. It also passed a second motion requiring board approval for the extension of …
SIOUX CITY -- Students at Catholic schools in the Sioux City diocese most likely will be wearing face masks when they return to classes later …
SOUTH SIOUX CITY -- As the beginning of the school year nears, some Siouxland teachers feel skittish about giving lessons in buildings during …
VERMILLION, S.D. -- The University of South Dakota Law School is being renamed in honor of David Knudson, a native of Yankton.
With community spread of the novel coronavirus still prevalent, administrators and school board members are tasked with deciding if the year s…
The district is using a four phase plan, where Phase 4 is low risk and Phase 1 is severe risk. The current plans place schools in Phase 3, whe…
"Most years, I would already be in the classroom, preparing for the school year," said Yesenia Macias, who is in her fifth year teaching at Ir…