The district has received $20.1 million in emergency relief funds. The district presented a plan to use some of the funds to create a centrali…
The proposal would help lower the district's tax levy to $13.12 per $101,950 in taxable valuation, a 41-cent cut from the current $13.53.
Since classes resumed in August, all students, teachers, staff members and visitors have been required to wear masks covering their nose and m…
Many students have returned to physical classrooms, but some have opted to continue learning from home. We asked them what they like most about it.
District Superintendent Paul Gausman said the virtual school will be "an independent enrollment center that offers virtual learning for studen…
Sioux City teachers will likely get the virus vaccine in February, but given demand, it may take to April for all school personnel statewide t…
Feeders from Irving, Unity and Crescent Park/Lincoln elementary schools will change. The current concentration of English language learners at…
The changes would affect middle and high school placements for students at Irving, Unity and Crescent Park/Lincoln elementary schools.
John Reynders will retire in June 2022, a departure delayed one year because of the COVID-19 pandemic.
As of Monday, Superintendent Paul Gausman said a survey of the district's 2,500 teachers, administrators and staff showed 88 percent said they…
Late in Monday's meeting, the board unanimously voted to have the final two weeks of the first semester -- Jan. 4 to 15 -- be held using hybri…
The lion's share of the expected roughly $214 million budget for the 2021-22 school year comes from state aid, plus property taxes.
After two weeks of anticipation, dancers from high schools and colleges across Iowa finally will see the payoff Saturday when the Iowa State D…
The school had pivoted to online instruction for two weeks because of a high number of COVID-19 cases among students and staff.
Outgoing president Jeremy Saint had previously said he did not want to seek another term as president.
Bishop Heelan competed in Class III Jazz and Class IX Pom, and Sergeant Bluff-Luton competed in Class III Jazz on Wednesday, Nov. 18, 2020, at…
See more action from the Iowa state dance team and solo championships from Des Moines.
Superintendent Paul Gausman said in spite of virus cases, he believes "we have been managing well." He recommended keeping in-school learning …
A judge ruled last month that the Sioux City school board terminated Julie Fischer for making false statements and providing misleading inform…
See how Sioux City's public high schools performed at the Iowa dance team and solo championships in Des Moines last week.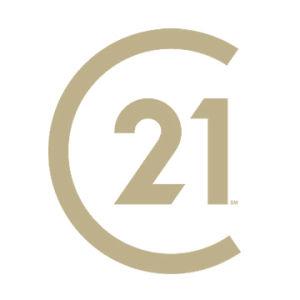 Eric Banks, Century 21 Prolink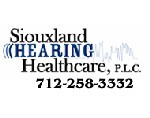 Siouxland Hearing Healthcare P.L.C.
Woodbury County's COVID-19 positivity rate of 21.5 percent is above the minimum 15 percent required for a district to seek a waiver from state…
Because part of a district's state aid is tied to enrollment, Sioux City schools could receive less supplemental state aid than in past years.
The funds would have led to the replacement of the current two-story high school building and has ongoing maintenance issues because of its ag…
The journey to vice president for the Iowa Association of Student Councils is a notable achievement for the normally introverted Lorena Perale…
The last day of the semester with face-to-face classes will be Nov. 24, and the switch to online will take place on Nov. 30. Finals week will …
District Judge Steven Andreasen ruled that evidence and testimony showed Julie Fischer wrote, sent or knew who sent anonymous letters to distr…
District officials said the law required them to allow school buildings be used for polling places but that they would steer students and vote…