SIOUX CITY -- The career academy with specialty course offerings in the Sioux City School District has gotten a financial boost, courtesy of a…
The updated board unanimously returned Jeremy Saint as board president. New member Dan Greenwell contended he should be vice president, to rep…
Dan Greenwell, a longtime critic of Superintendent Paul Gausman's administration, had requested the reaudit. Greenwell, a businessman, was the…
Crystal Holt, the wife of state Rep. Steven Holt, R-Denison, denied using a slur in the classroom. Crystal Holt said she used the "n" word wit…
A Facebook post on the Denison Community School page does not specify when exactly the incident occurred, nor does it say which teacher used t…
District administrative officials are expecting a bigger budget next year, as initial projections aired Monday show new revenues could be up t…
Regarding the loss of incumbent Miyuki Nelson, member-elect Dan Greenwell said the current board members have too much of a "group think or ru…
Miyuki Nelson was rebuffed for a four-year position, as voters instead choose Dan Greenwell, a persistent district critic, Monique Scarlett, J…
In pulling off the show, Westwood teacher and director Tom Gerking over two months will at varying times both lightly cajole and get tough wit…
SERGEANT BLUFF -- Don't be surprised if you see a Pop Up Bro's food truck popping up on a campus near you.
During some recent years, district officials were forced to cut millions of dollars in spending, which included slashing some teachers' pay an…
The ACT composite results fell at Bishop Heelan, Sergeant Bluff-Luton, Dakota Valley, which still led all metro schools, and the three Sioux C…
Brian Fahrendholz leads a team of 120 workers who maintain and repair 27 buildings on 388 acres in the district. He also has been a key point …
Gabby Preciado of the South Sioux City School District will be honored in a ceremony next month as the Nebraska Paraeducator of the Year.
"Schools shouldn't be a scary place," the principal said. "It should be a place where they want to go to because it feels like home to them."
Taste-testing the healthy items was part of the culinary curriculum during a special farm-to-school event, presented by ISU Extension and Outr…
The six candidates asserted they would perform well as good stewards of taxpayer money and ensure district students get a quality education. S…
SIOUX CITY -- North High School is celebrating homecoming week through Saturday, with the 2019 theme "Once Upon A Homecoming."
In a memo, B.J. Koch, Chris Koch and Al Pace wrote that it was time for the two state associations to take into account socioeconomic factors,…
Organizing a local FFA chapter was a dream come true for Career Academy agriculture instructor Taylor Weidauer, since she was an FFA member wh…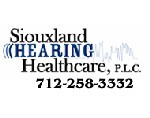 Siouxland Hearing Healthcare P.L.C.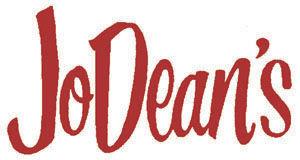 JoDean's Steak House & Lounge
SIOUX CITY -- A Sioux City School District teachers union has endorsed four of the six people who are seeking seats on the Sioux City School B…
SIOUX CITY  -- Several local high school students are among approximately 16,000 semifinalists in the National Merit Scholarship Program.
Some of the colleges are seeing notable enrollment benchmarks. In totals compiled by the Journal, new records and near records in varying cate…
The endorsements came after the chamber's Good Government Committee interviewed the candidates. Six candidates are running for four available spots.
SIOUX CITY -- Bishop Heelan High School is celebrating the 2019 homecoming week through Saturday.
SOUTH SIOUX CITY -- South Sioux City High School is celebrating homecoming through Saturday, with the theme of "Vintage Hollywood" for 2019.
SOUTH SIOUX CITY -- Three finalists will be interviewed into early October to fill the president position at Northeast Community College.