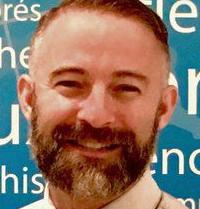 SIOUX CITY -- Adding an International Baccalaureate program could draw or retain more students, better prepare them for college and boost standardized test scores, all for the cost of roughly $54,000 annually, Sioux City school board members heard Thursday.
During a special meeting, the board learned more details about the program, which top school administrators want to implement in as many as five district schools over the next few years. 
As part of the budget that begins July 1, the board earmarked $67,500 for first-year startup costs for the IB program. Of that total, about $10,000 would be the district's application fee.
The board learned it typically costs $9,500 to $11,500 per school for annual materials and fees. Based on the administration's recommendation to start with five schools, the total five-year costs for those schools would be about $260,000.
The five schools currently being considered are the three middle schools -- East, North and West -- plus West High School and Perry Creek Elementary School.
Superintendent Paul Gausman said separate board action would be required to designate each of school. Those votes, he said, may happen later in the 2018-19 academic year.
IB, administered by a nonprofit organization based in Washington, D.C., has been implemented in 2,223 U.S. school districts, including some large metro districts like Chicago and Atlanta. Some schools have all instruction steered to international baccalaureate, including a Minneapolis suburb, said Phillip Evans, a development specialist for IB.
The IB curriculum covers a broad base of academic subjects, including English, foreign language, math, science, social studies, the arts and physical education.
Evans told the school board the specialized instruction produces globally-minded students who can adapt to multifaceted learning contexts, become good at problem solving scenarios and embrace lifelong learning.
Assistant Superintendent Kim Buryank said her research of IB included discussions with school leaders nationally who used it to turn around declining enrollments. Buryanek said the prime benefit of IB would be to better educate pupils, but she said it may bring more children to the district, and therefore "would boost the general fund" of the school budget.
Buryanek also pointed to the likelihood of improved test scores.
"Quite frankly, I am not satisfied with the ACT scores...I am not happy that Iowa Assessment scores are flat," she said.
Evans said IB prepares students for the ACT and other standardized tests.
"We are eclipsing the national average," he said.
The school board did not take any official action at Thursday's public meeting, which attracted about 30 teachers.
During its budget discussions, the school board members turned down a proposal to spend $211,170 on three new talented and gifted program teachers.
Evans said it's erroneous to believe IB is only for TAG students.
Be the first to know
Get local news delivered to your inbox!