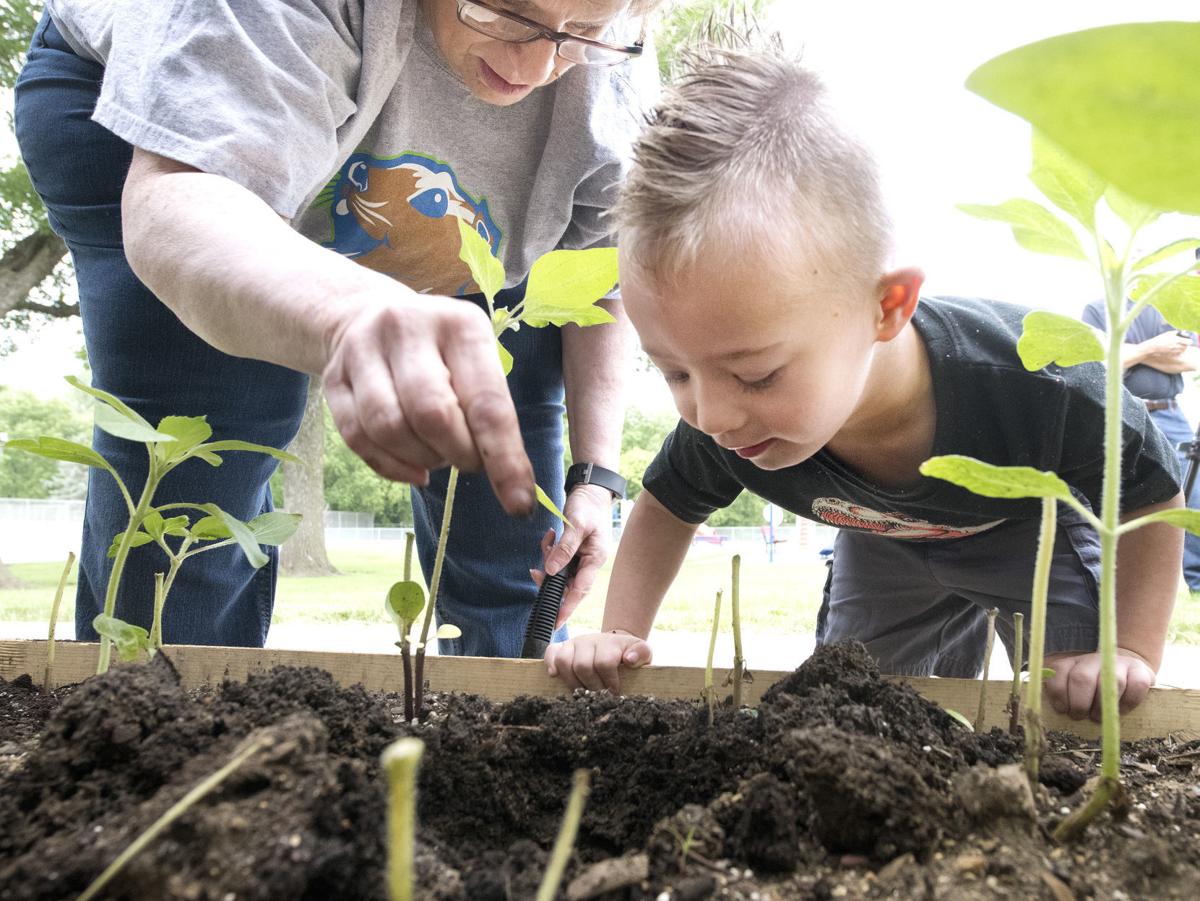 SIOUX CITY -- In a backyard garden at the Clark Early Childhood Center, Ayden Smith, 4, removed a sunflower from a container, then placed it in a hole before covering the plant with some fresh soil.
"I don't know if Ayden really cares that much about gardening," Charity Smith said while watching her mohawk-haired grandson. "I think he just enjoys playing with dirt and getting messy."
That's fine by Perry Creek Elementary School Principal Amy Denney, who said the preschool and kindergarten's new garden is all about gaining hands-on experience.
"Our learning garden will embrace several different types of early childhood curriculum from math to science to nutrition," she said. "The kiddos are planting, watering and maintaining the garden. Before too long, they'll be able to sample the radishes, tomatoes and eggplants they're taking care of today."
Clark special education teacher Kristina McGrain said the school began making plans for the outdoor garden in February.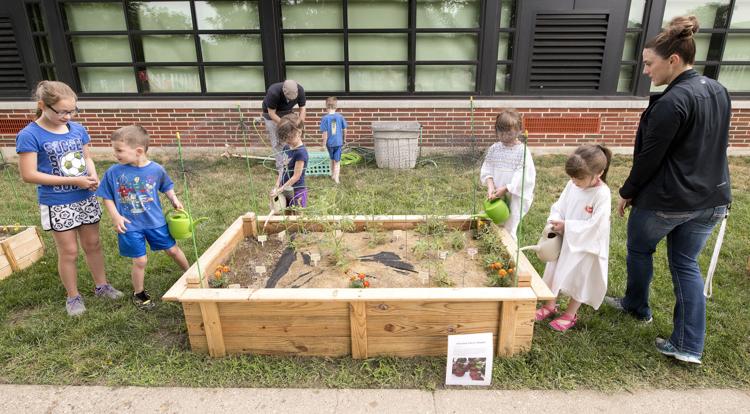 "I was one of the people who participated in a five-week course taught by Iowa State University Extension master gardener Marion Cain, who gave us a lesson in Gardening 101," she said.
Gardening tips should be second nature for a farm girl like Mapleton, Iowa, native McGrain, right?
"I've been gardening my entire life," she said. "Still, Marion was able to teach me a thing or two."
It helps that Cain is as inquisitive as any child.
You have free articles remaining.
"Children are naturally drawn to gardening," she explained. "They like seeing things that they've personally tended grow into something special."
This is why Cain is currently teaching her grandchildren to garden.
"They're helping me plant berries," she said. "In the summertime, there's nothing better than fresh blueberries, raspberries and strawberries."
Greg Van Buskirk is quick to point out he's never had much of a green thumb. Still, he wanted to volunteer his services to the learning garden.
"My wife Jill works at the school and she asked me to build the wooden boxes that house the flowers," he said. "I guess I could do that."
Van Buskirk said he has an even deeper affiliation with the school.
"This was my elementary school and I still remember my first day of kindergarten back in 1959," he said, smiling. "The place looked a whole lot different back then."
Van Buskirk said he's pleased with the change at Clark, while Denney is certain the school's learning garden will encourage generations of students to develop green thumbs.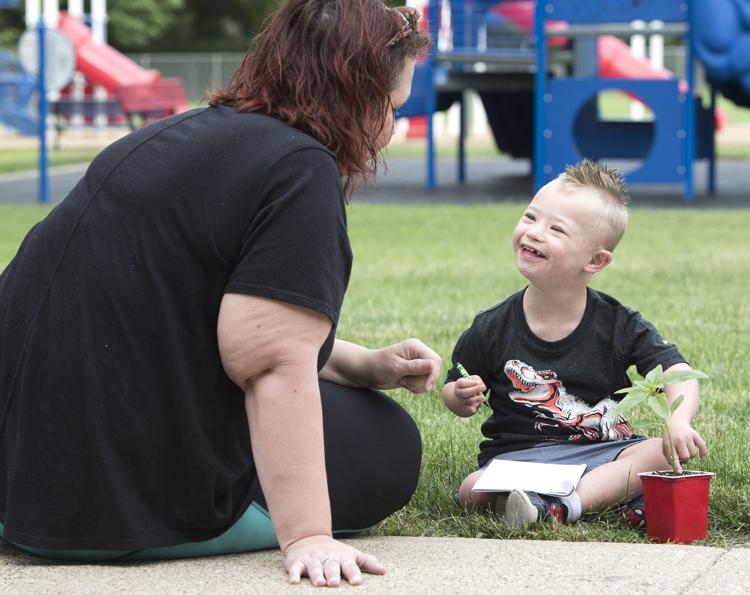 However, Ayden Smith's thumbs weren't green at all. After planting several sunflowers, his hands were covered with dirt.
"Guess you can't be a gardener if you're afraid to get dirty," grandma Charity Smith said with a smile. "I think Ayden is on his way to becoming a master gardener." 
Copyright 2018 The Sioux City Journal. All rights reserved. This material may not be published, broadcast, rewritten or redistributed.