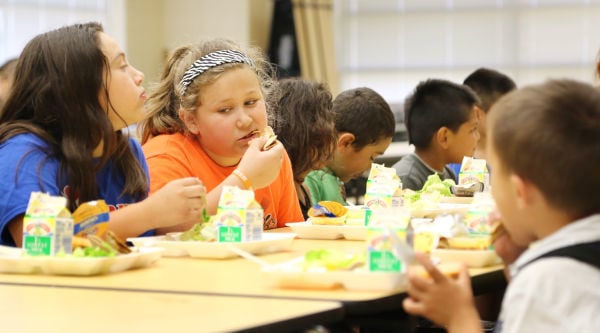 SIOUX CITY | The Sioux City Public Schools Foundation and U.S. Bank are asking Sioux City residents to fast for 30 hours to raise funds that will help pay off student lunch debt. 
Known as the 30/30 Project, the fundraiser is meant to raise awareness about the difficulties low-income students face in Siouxland. Starting Wednesday, the foundation is asking participants to begin their 30-hour fast and to pledge or collect $10 per hour fasted. 
The funds will go directly to pay off delinquent student lunch debt. In Sioux City, two-thirds of the school's students qualify for free or reduced lunches.
After the fasting period, the foundation and bank will hold a come-and-go reception from 5 to 6:30 p.m. at Buffalo Alice, 1022 Fourth St. Those who participate in the fast are invited, and community members who did not participate are also invited. Admission is $10 per person. An announcement regarding the fundraiser will be held at 5:15 p.m.  
A news release from the foundation states studies show students from low-income households enter school hearing 30 million fewer words -- through speech, reading and being read to -- than their classmates, which results in a literacy gap. The release said the students depend on nutritional hot lunches served by the school district.