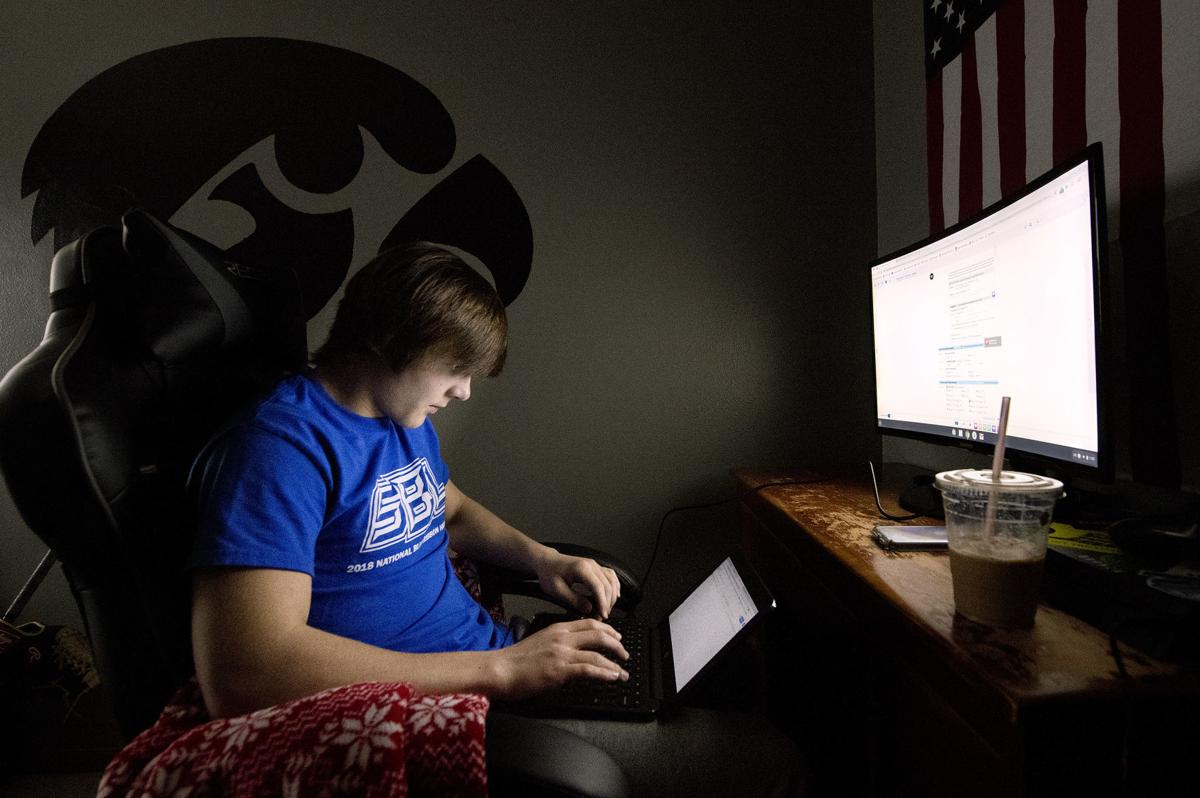 SERGEANT BLUFF, Iowa -- Sergeant Bluff-Luton was the rare school district in Northwest Iowa holding March 16 classes when others were out, on the first day Gov. Kim Reynolds recommended not having schooling due to the coronavirus pandemic beginning to swamp the state.
That day proved to be instrumental for SB-L officials quickly launching a voluntary home learning program, which kicked into gear exactly one week later on Monday, when approximately 90 percent of elementary pupils got online to keep learning via seeing some instruction pieces from teachers.
"We did it in one day ... So much happened while we had the students (March 16)," SB-L Elementary Principal Jenni McCrory said Monday.
McCrory described how students in that day -- before school was subsequently called off from March 17 through April 12 to match Reynolds' recommendation -- were tipped to rough ways that learning from home would be possible. Students in grades 3-5 were given Chromebook laptops to take home for the first time, while 6-12 pupils took their existing laptops home. The instruction isn't currently going to those in second grade or lower, and pupils and parents later got more fleshed out information from SB-L officials.
Instructional pieces have been set up in the Google Classroom platform, comprising subject videos SB-L teachers recorded to be viewed when younger students get to them and also live interactions of high school teachers and multiple students via Google Hangouts, a sort of Skype or FaceTime option.
The instruction is voluntary, and other area districts are looking into resources to keep students up to speed. In the Sioux City School District, Superintendent Paul Gausman said state guidance indicates the district "can only recommend, not require, students to use educational resources during the closure," but he added educators are investigating ways to helping students thrive, if they choose to partake in it.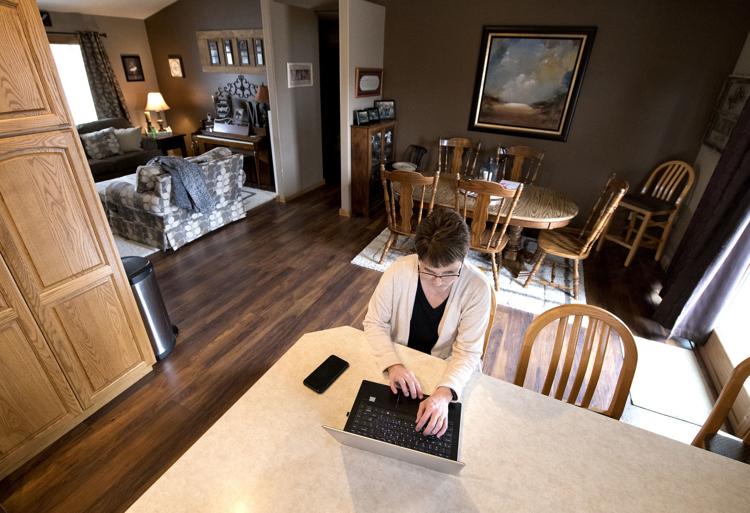 "Many district educators have been proactive in reaching out to students by email and social media since our schools closed on March 16th. With advice from educators in our district, we have also gathered and shared a list of resources with parents/guardians ... We simply wanted to be a resource for families looking for ways to keep a child mentally stimulated," Gausman said.
He said more ideas and resources will be shared by email in weeks ahead "for parents to use if they wish to infuse educational time into their child's day during the closure."
Sergeant Bluff City Councilwoman Carol Clark said she was gratified to see SB-L officials "really stepping up" to offer the home learning. She has two grandsons, Kylen Vander Schaaf, 10, and A Jay Vander Schaaf, 11, who were on their Chromebooks to some learning options Monday morning. They are sons of SB-L teachers Jill and Adam Vander Schaaf, who were also in their homes connecting with students.
Kylen Vander Schaaf, a fourth-grader, said his family is practicing social distancing, with rare visits with friends and going one at a time in shopping runs. He finds it "surprising" how much coronavirus concerns have quickly changed how Iowans live in March, with no school in the buildings for at least a month, but is glad for the home learning option.
Vander Schaaf said that took up about four hours of his day Monday. He said some subjects for fourth-graders will be taught every other day, such as beginning Monday with social studies and having science on Tuesday, while a specialty class like art also fit to work on day one.
"Mr. B (Bisenius) sent us a video on how to draw a bumblebee," Vander Schaaf said.
In an email to parents, McCrory wrote, "The staff put in a lot of time, energy, and effort preparing for this. They also had to learn a whole new mindset and skills to make this work. We are excited to see how it goes. With it being new, we know we are going to encounter struggles along the way so please be patient with us."
In an interview, McCrory said she was not surprised SB-L teachers bought so quickly into having home learning options.
The goal is to have elementary students spend at least two hours on classes, with perhaps 40 minutes on three of them. Older SB-L pupils might spend seven hours on voluntary digital learning.
"Anything that we can do to engage the students to continue their studies will be helpful ... better than sitting home doing nothing," McCrory said.
A previous version of this story misspelled the last name of the Sergeant Bluff-Luton elementary school principal. She is Jenni McCrory.
COVID-19 Storm Lake school lunch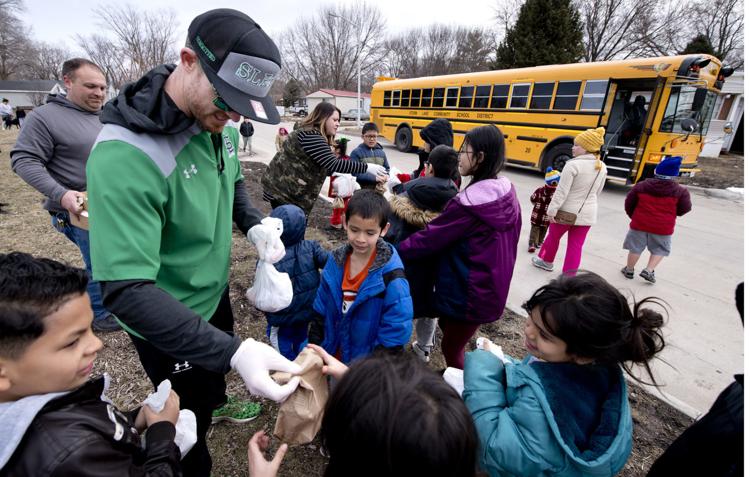 COVID-19 Storm Lake school lunch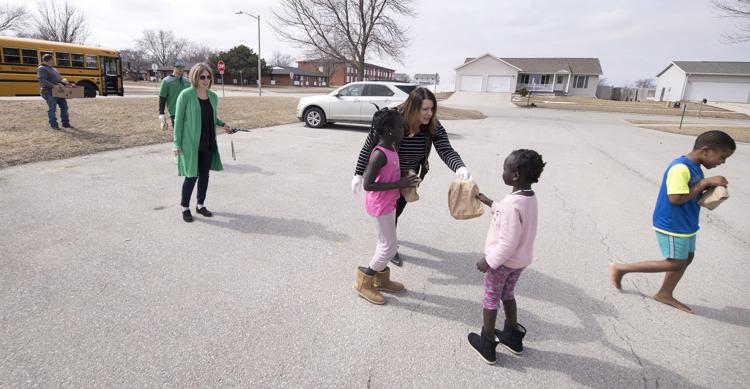 COVID-19 Storm Lake school lunch
COVID-19 Storm Lake school lunch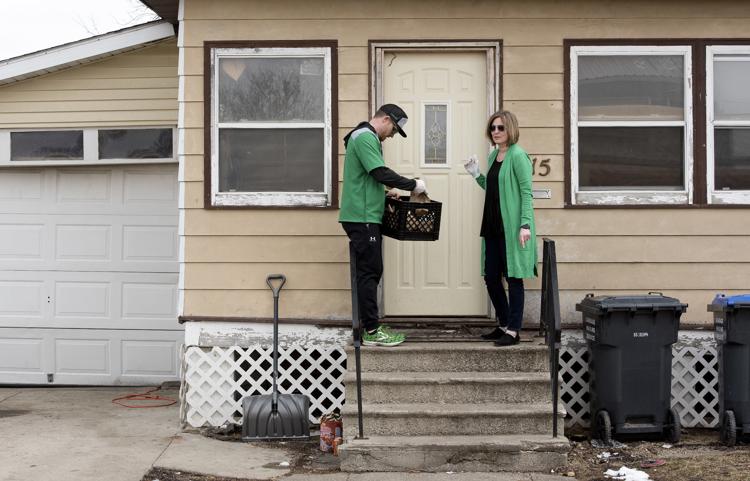 COVID-19 Storm Lake school lunch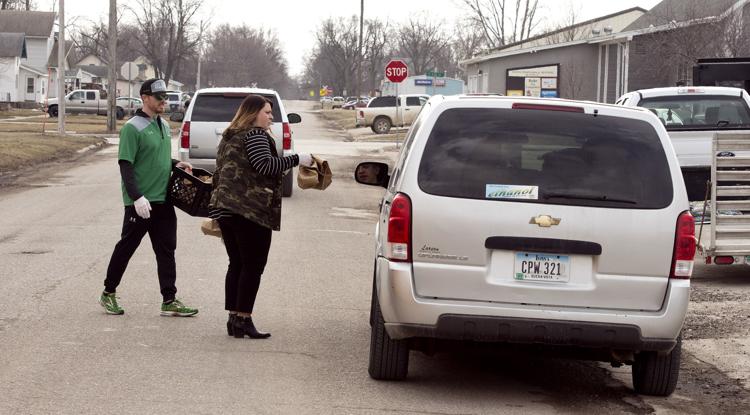 COVID-19 Storm Lake school lunch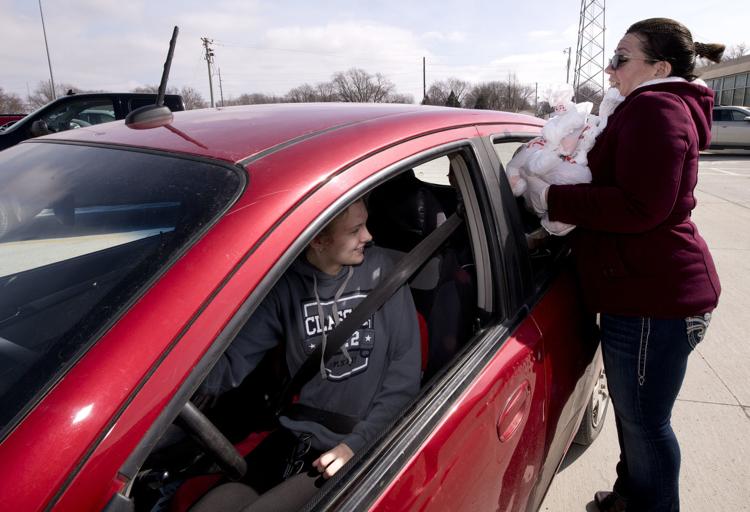 COVID-19 Storm Lake school lunch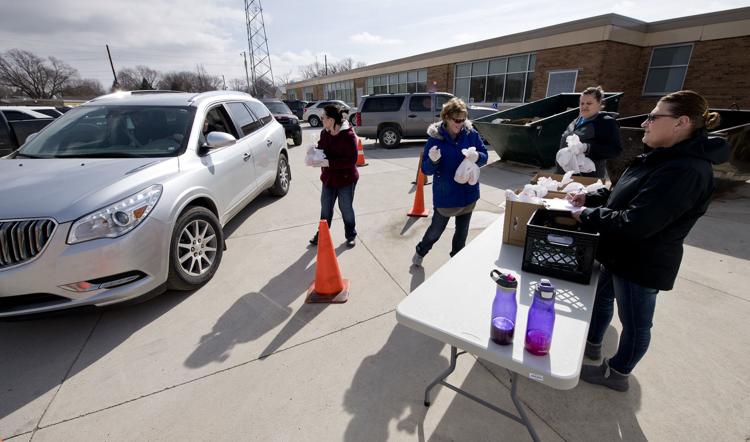 COVID-19 Storm Lake school lunch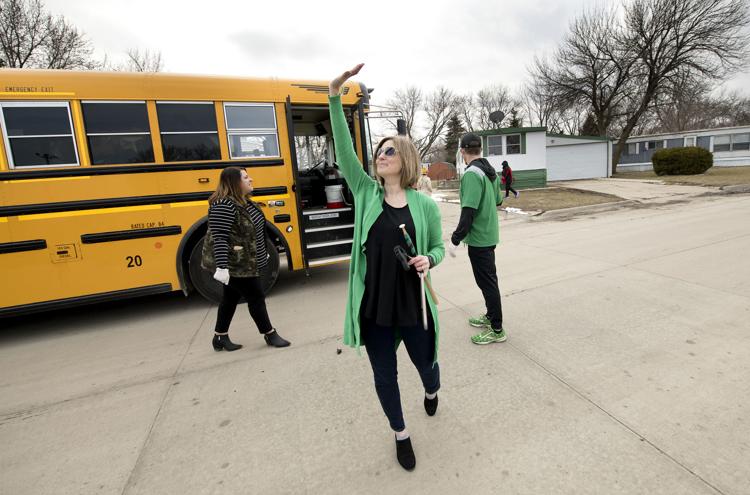 COVID-19 Storm Lake school lunch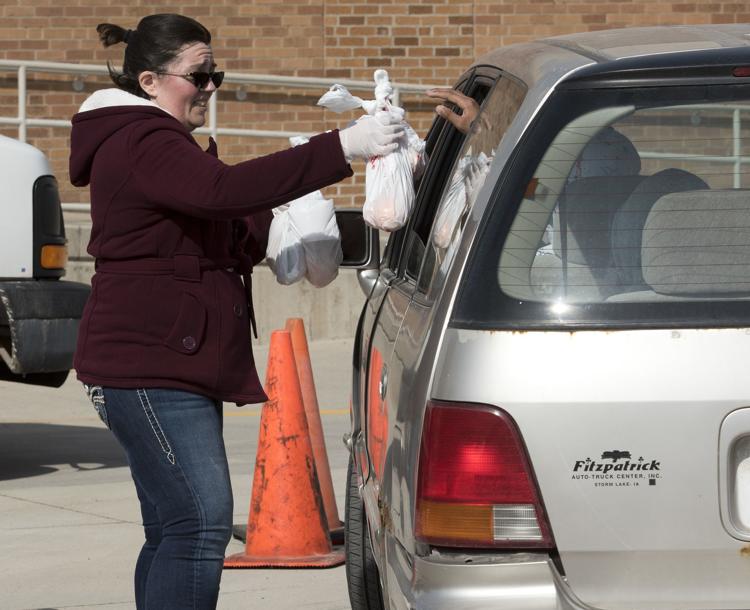 COVID-19 Storm Lake school lunch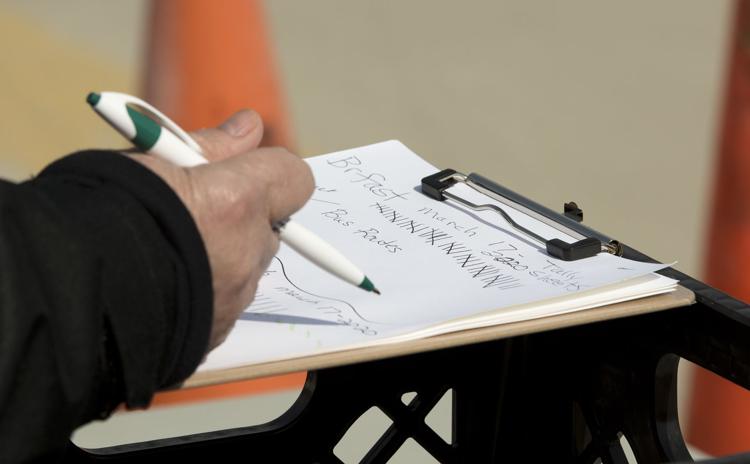 COVID-19 Storm Lake school lunch
COVID-19 Storm Lake school lunch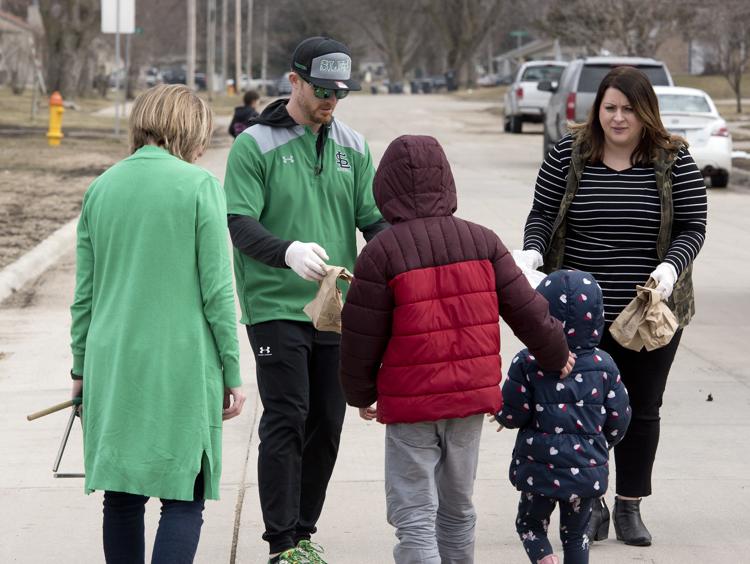 COVID-19 Storm Lake school lunch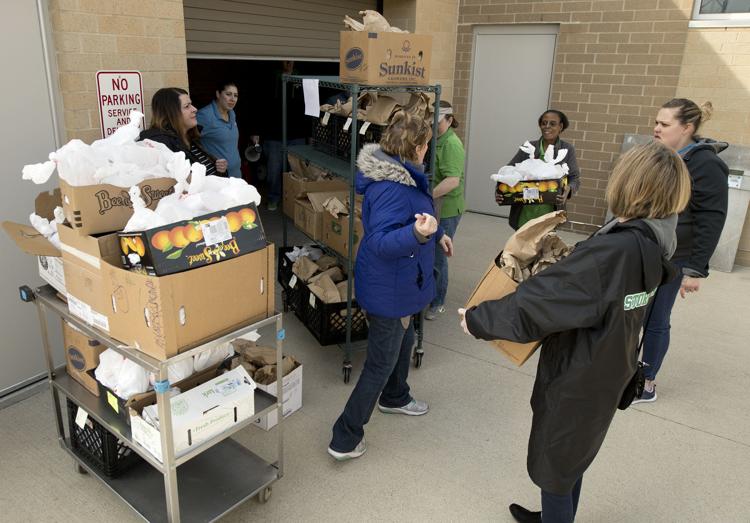 Concerned about COVID-19?
Sign up now to get the most recent coronavirus headlines and other important local and national news sent to your email inbox daily.