SIOUX CITY -- ACT exam scores dropped last year for graduating students in the Sioux City School District and three other metro high schools, with South Sioux City being the sole high school to post an increase.
The ACT composite results fell at Bishop Heelan High School, Sergeant Bluff-Luton, the three Sioux City district high schools -- East, North and West, and Dakota Valley. The latter led all metro high schools with a composite of 23.3.
Overall, the ACT scores for 2019 graduates in the metro ranged from 17.7 to 23.3.
By comparison, one year ago scores rose at all seven metro schools, when the range ran from 16.7 to 24.0.
The American College Testing, or ACT, measures students' proficiency in English, math, reading and science reasoning. Each section and the composite is scored from 1 to 36.
In the Midwest, the ACT is an academic benchmark commonly used for college admissions and many scholarships.
The Sioux City district's three high schools combined for an average composite of 20.1, for the lowest combined district score in eight years. In the individual high schools, East students were at 20.6, North at 20.2 and West at 19.4.
Last year, the district ACT composite was 20.9, with East and North each at 21.0 and West at 20.6. Two years ago, pupils who took the test combined for an average composite of 20.2, with East at 20.7, North at 20.6 and West at 19.1.
The overall composite for the Sioux City district was 20.7 in 2016, the last of three straight years of gains that began in 2014, so the district has shown ACT increases in four of the last six years.
A total of 481 Sioux City public school students took the test, up from the 465 in 2018 and the highest number of test-takers in five years, with the difference reflecting seniors who took the test, Superintendent Paul Gausman said.
"Seeing the growth in engagement is meaningful, because it's a testament to the work we're doing in our schools to help students plan for the future. While the ACT is an important indicator for college readiness, it is just one of the many tools we use to assess student preparedness for the future," Gausman said.
"...While there was a decrease in our scores, year-over-year, this trend is consistent with the state's data. Our focus is on continuing to engage students to believe in their ability to succeed and to eagerly accept the opportunity to tackle challenges that will help open doors for the future."
Which students take the test can impact how high school results turn out. Scores typically decrease as more students who are not college bound and have not taken preparatory courses for the ACT are required to take the exam.
Twenty states administer the ACT to all 11th graders, and in Nebraska all juniors began taking the test in 2016-17. Prior to joining an ACT pilot project where all students sit for the exam, about 40 percent of all South Sioux students took the test and the district composite score was about 20.
The South Sioux City composite score rose from 16.7 to 17.7 this year, and in the three prior years the composite ranged from 17.2 to 17.5.
South Sioux City High School Principal Ashley O'Dell said it was good to see the "considerable jump" in ACT performance.
"We are extremely proud of the work that our teachers have done and want to commend our students for their achievements," O'Dell said.
"Teachers have dedicated many hours to curriculum work and we are seeing the benefits in our student achievement data. Our K-12 efforts to strengthen and align our curriculum, along with providing evidenced-based learning supports for students, are being reflected in our district-wide assessment results."
While Dakota Valley led the metro with the 23.3 composite score, it was a drop from the 23.5 of last year. DV students had shown testing increases the prior four years.
"Dakota Valley's ACT scores have again significantly exceeded both the state and national averages, reflecting well on the quality and rigor of our academic program. Our staff strives to consistently provide multiple pathways to success and our ACT scores continue to be one example of our students' achievement," Dakota Valley Superintendent Jerry Rasmussen said.
Last year, Heelan took top honors in the metro with an ACT score of 24.0, and this year the composite landed at 22.7. Additionally, Heelan scores had been 22.8 in 2017 and 23.1 in 2016.
"While this is down from a 24 in 2018, next year's results are expected to be higher," Heelan Director of Guidance Bob Geary said.
He noted that 22 percent of Heelan students scored at 30 or above.
"A good classroom is the best support for the ACT because it is a curriculum-based assessment...While we consistently exceed state and national averages, we constantly look at ways to further strengthen learning for our students," Geary said.
At Sergeant Bluff-Luton, the composite ACT was 22.6, down from 23.4 in the prior year, and in the vicinity of the scores of 22.5 in 2017 and 22.8 of 2016.
"We are proud of how our students are performing and will continue to work hard to prepare all students for their future endeavors after high school," SB-L High School Principal Jason Klingensmith said.
The state average scores were 21.6 in Iowa and South Dakota, plus 20.0 in Nebraska.
The national ACT average was 20.8 in 2018 and 2016, at 21.0 in 2017, 2015 and 2014, and 20.9 in 2013.
PHOTOS: Spencer at Sergeant Bluff-Luton football
Sergeant Bluff-Luton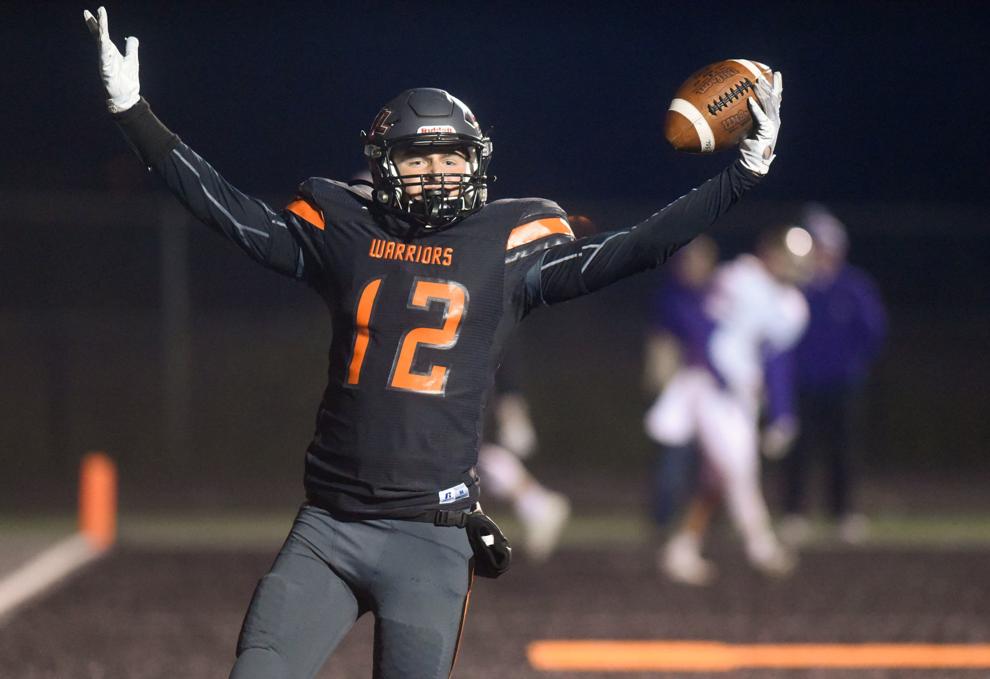 Football Spencer at Sergeant Bluff-Luton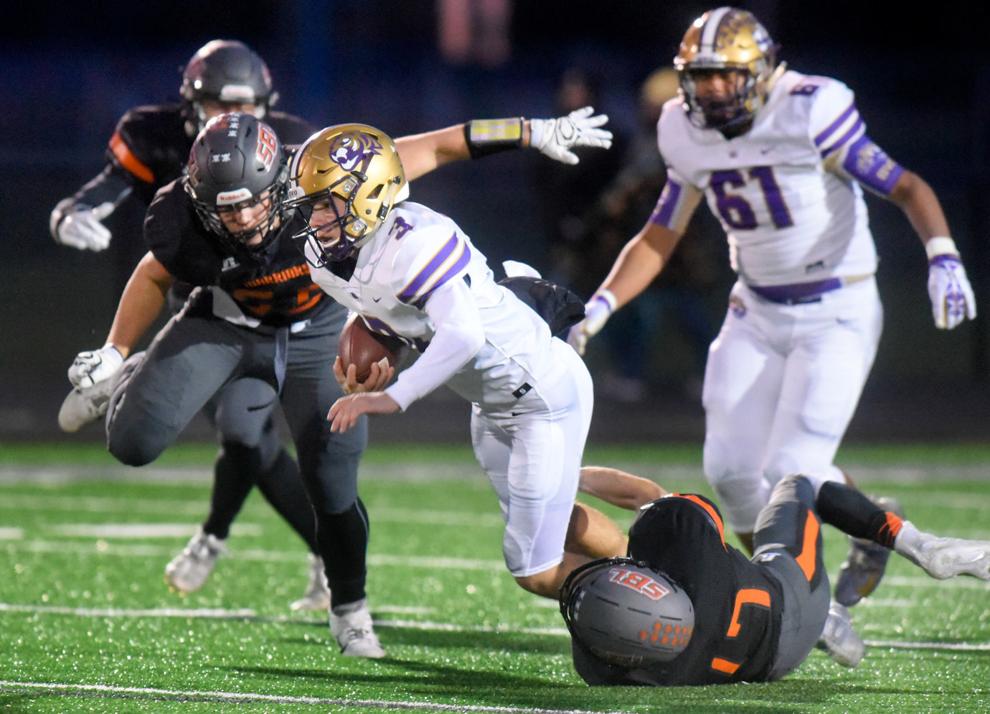 Football Spencer at Sergeant Bluff-Luton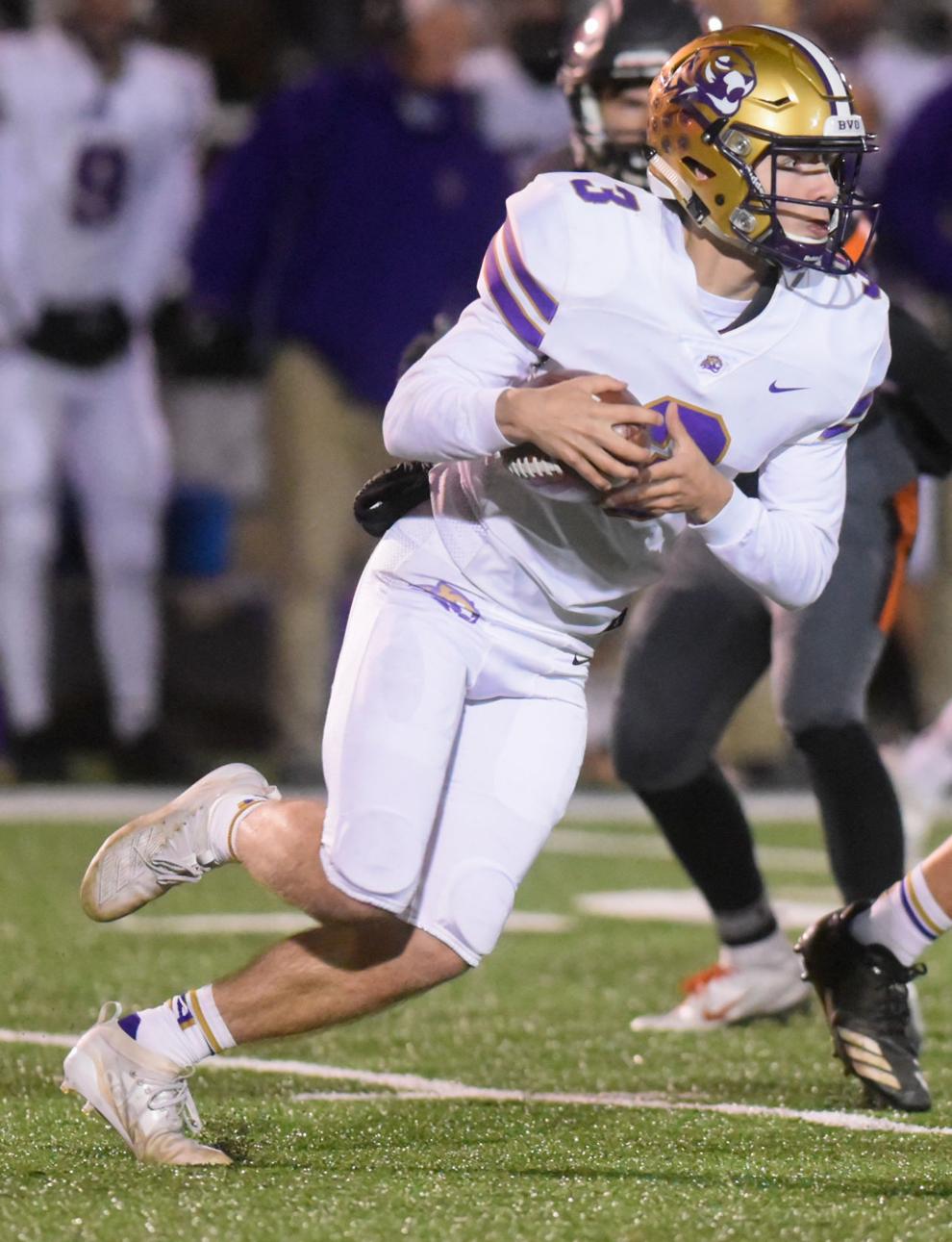 Football Spencer at Sergeant Bluff-Luton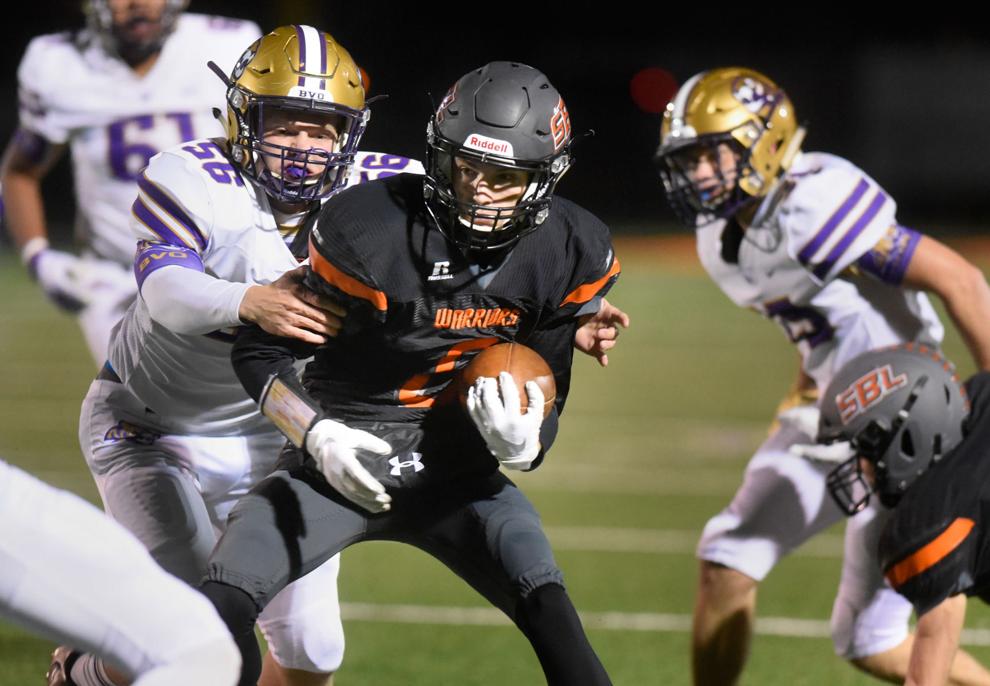 Football Spencer at Sergeant Bluff-Luton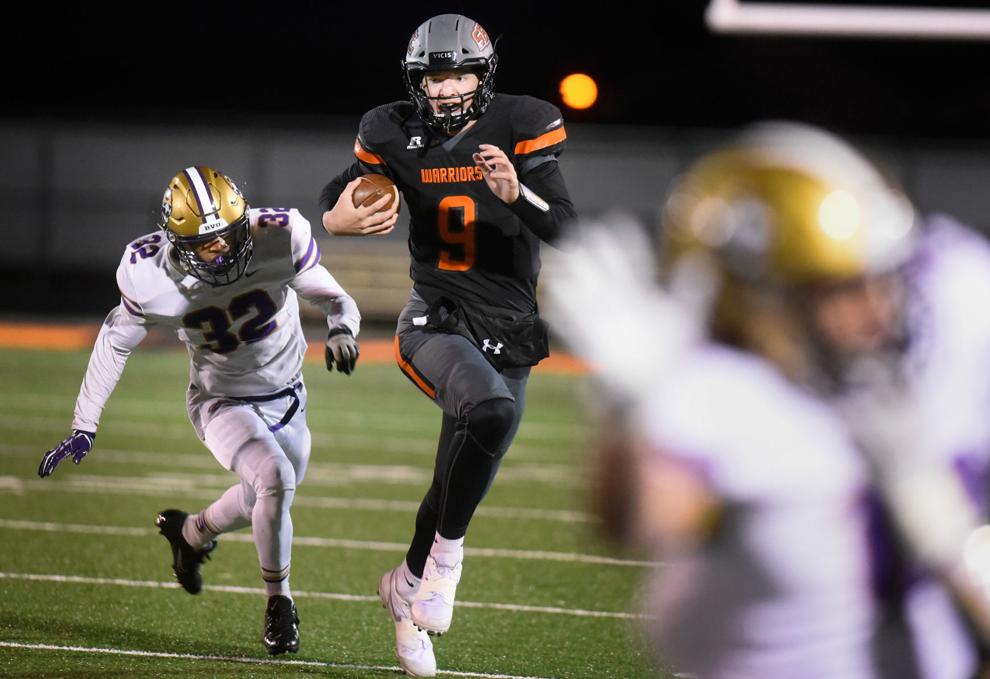 Football Spencer at Sergeant Bluff-Luton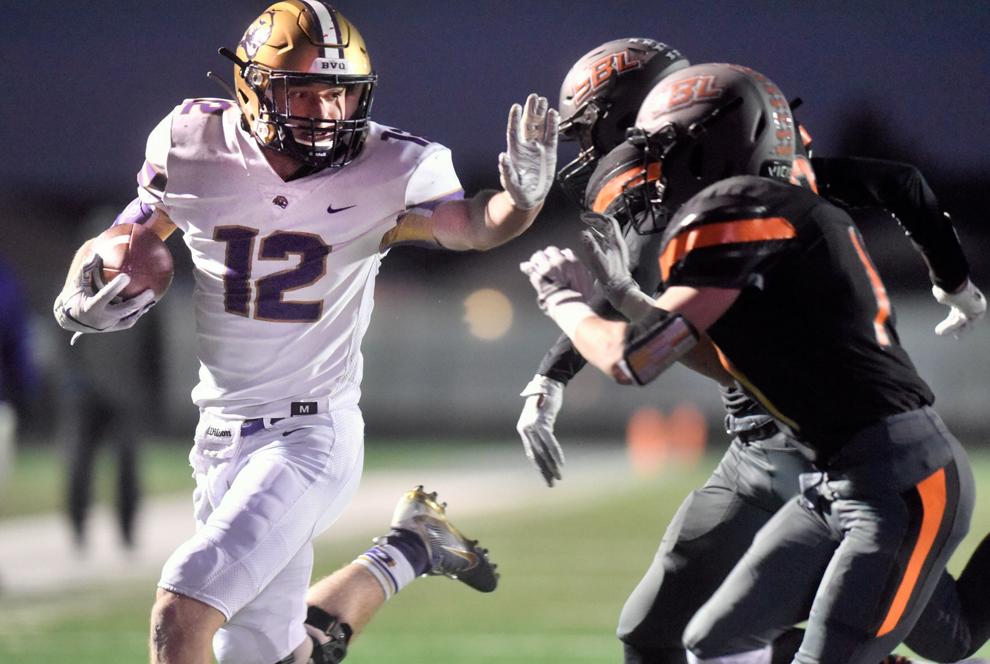 Football Spencer at Sergeant Bluff-Luton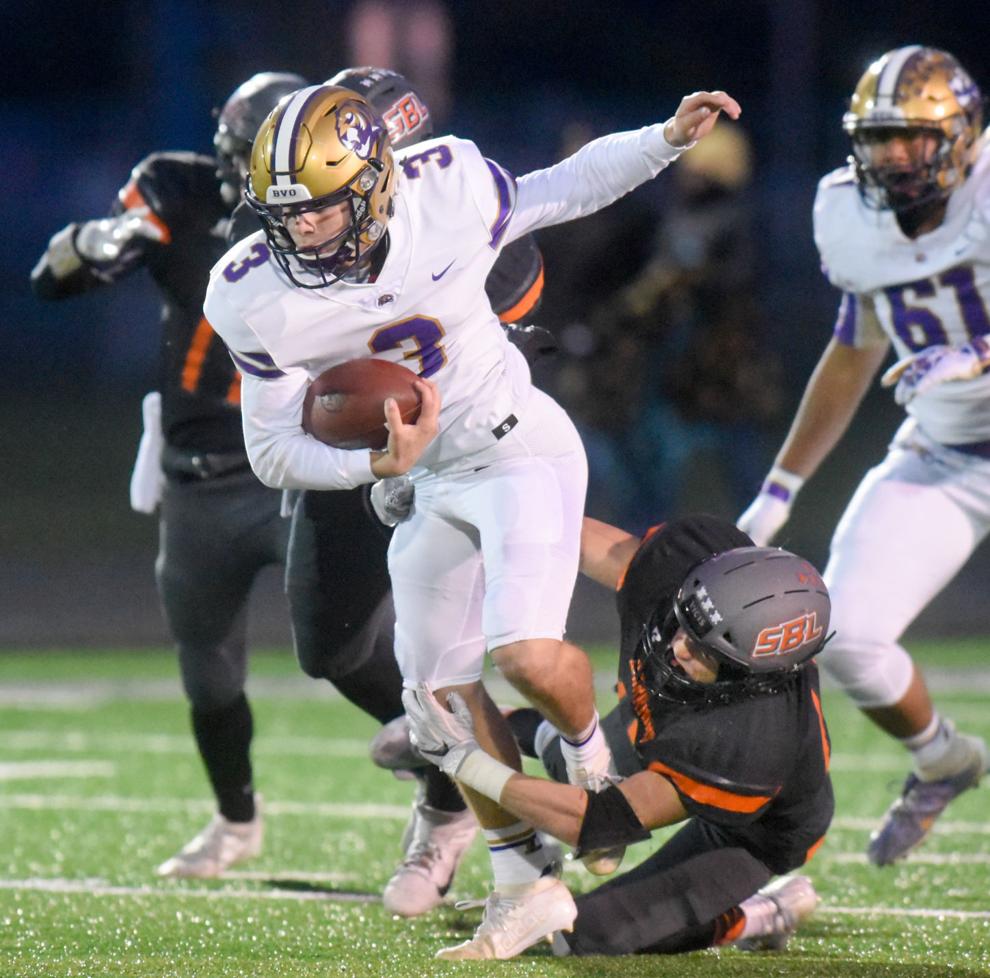 Spencer at Sergeant Bluff-Luton