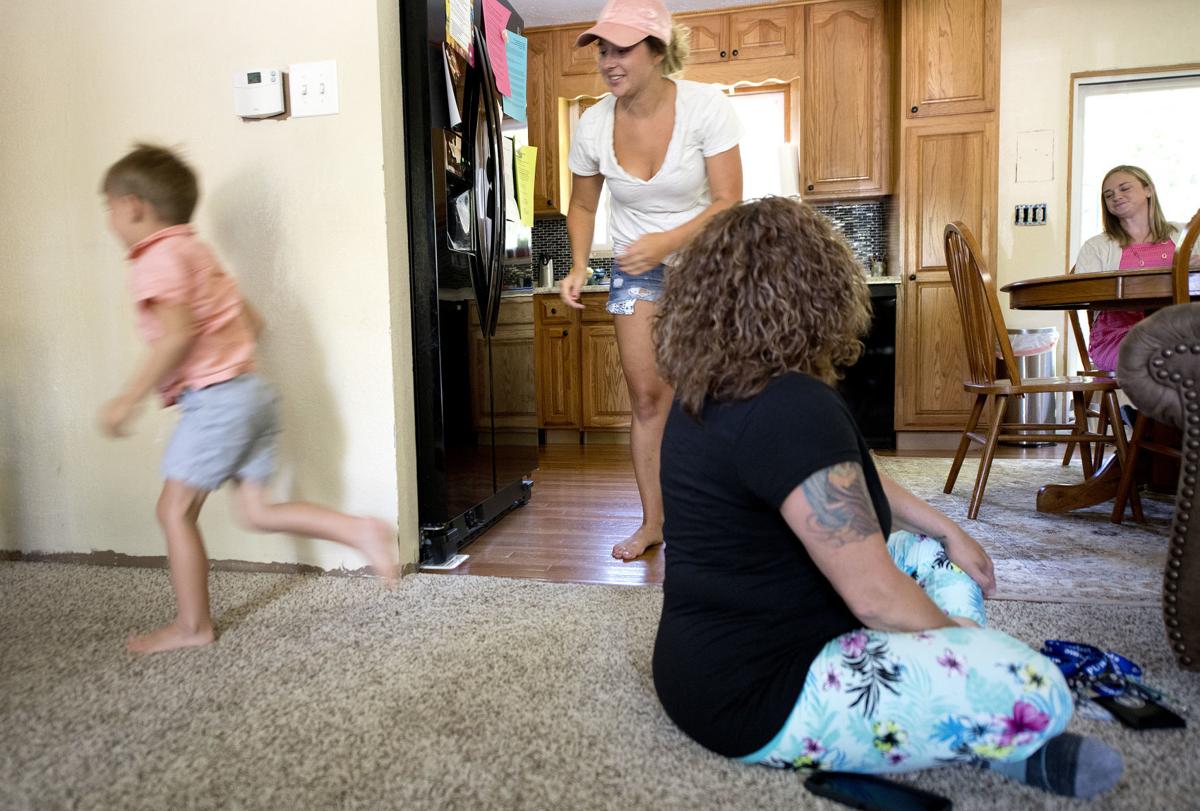 SIOUX CITY -- The Haukup home on 34th Street had a few first-time visitors Thursday, as young Logan Haukup was exactly one week away from the start of his preschool career.
Sioux City School District preschool teacher Kerry Hildring and teaching assistant April Murphy were on hand, and Hildring queried the quiet Logan before turning to give a bunch of information to his mother, Skylar Luse.
Logan is about to start at Clark Elementary preschool, and Hildring gave Luse key preschool details, after warning her, "There is a lot of paperwork here, don't be overwhelmed."
To fill out some needed information, Hildring asked about the number of languages spoken in the home (one, English), shared that the preschool day runs from 8:30 a.m. to 3:30 p.m., and asked who would typically drop him off and pick up (Luse, since Logan's father, Corey Haukap, is usually working).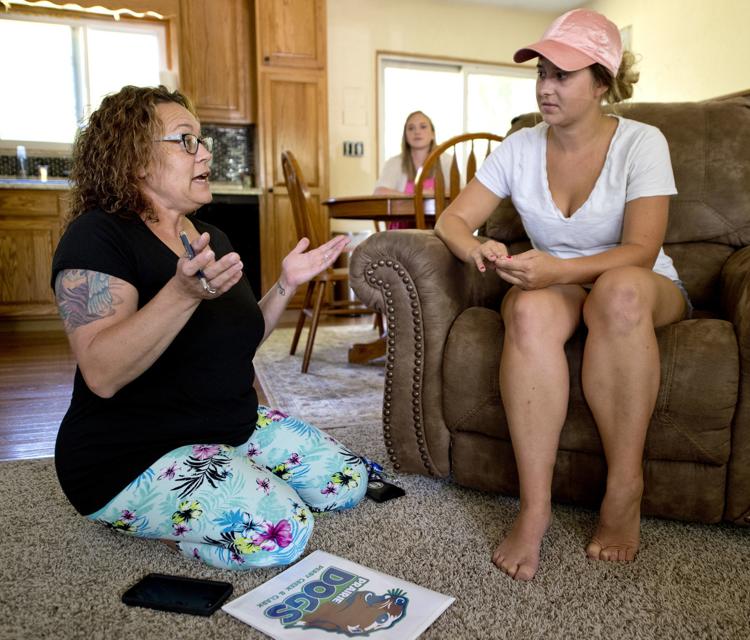 Hildring got to a bigger picture question: "When you think of Logan, what do you want him to learn?"
Luse thought for a few seconds, then said she wants her son to learn writing out letters and numbers.
Such home visits have been playing out over the last week in the Sioux City residences for all children headed to the start of preschool on Sept. 5. They are part of the Preschool Initiative in the district, where a curriculum guided by Sioux City School District officials is in place.
The initiative includes home visits by a host of preschool teachers, where they're moving on the quest of having instruction geared to the needs of each student. The visits are a distinct way to see where each girl or boy is in the learning process, said Kim Burrack, the top school administrator with oversight of district preschools.
These visits, which assess social, emotional and academic learning, are incredibly important and are already showing signs of improving student success, Burrack said.
"This is an opportunity for the child to meet their teacher in a safe environment," she said, when going along Thursday to see the Haukap home visit.
Near the end of the 45-minute visit, Burrack added, "Some families are a bit nervous." Luse joked, "It is the cleanest their house will be."
More than 800 children will attend preschools in Sioux City this year, with the overwhelming number of them 4 years old. Those who turn 4 by Sept. 15 of a given year can enroll.
You have free articles remaining.
The preschools aren't just in district schools. Burrack said that with 13 in school elementary buildings and 40 in the outside entities, there are 53 preschool classrooms that receive oversight from the Sioux City School District.
Burrack said parents like having options outside the district's preschool to better meet their family needs, such as preschools that run for half-days or later into the afternoon.
The school district gets the state money for the schools, and oversees that the community partner entities spend money in line with legislative directions. Those partners, which operate preschool programs under contracts, get visits by Burrack at least monthly to see implementation is going well.
Hildring has been a district preschool teacher for 23 years, and moved to Clark Elementary four years ago, when that school added preschool options. Not all district elementary buildings have preschools.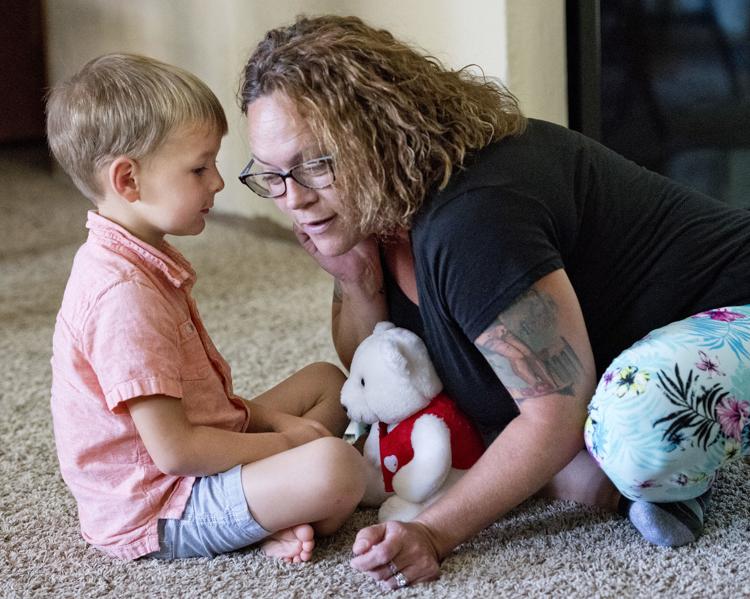 When the three educators came to his house, Logan was quieter than normal. To dissolve the unease, Hildring asked if he had some favorite toys. Logan walked to another room, and returned with a white stuffed bear.
"Are you going to bring him to school, so you can sleep with him?" Hildring asked.
"Do you think you are ready for school?" was the next question.
Logan nodded affirmatively.
"What do you think you will like doing most?" Hildring inquired.
Logan leaned in close, whispering in Hildring's ear: "Play."
She then ran through a series of words that, like his name, start with "L," such as lion and locker. As Logan left to go play beyblade with Burrack and Murphy in a side room, Luse stayed with Hildring, and said the home visit is a beneficial thing.
Hildring shared a sheet summarizing illnesses that should result in a preschooler staying home, while noting they can sure go to school when only having a runny nose or cough. She showed the Handwriting Without Tears curriculum, explaining that preschoolers don't learn to write letters in the order of A to Z, but rather by doing easier diagonal and straight letters before tougher curved ones arrive.
"He is excited to go to school, since his brother (second-grader Liam) goes to school," Luse said.
Riverside Pool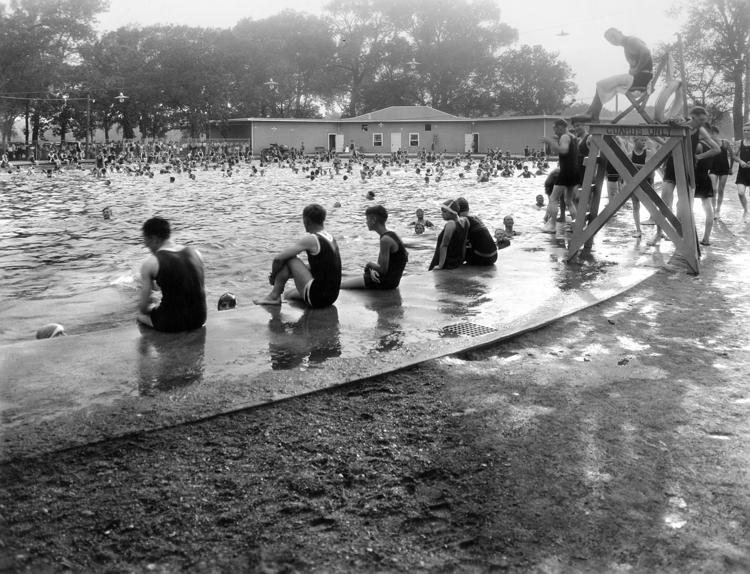 Swimming pool at Central High Annex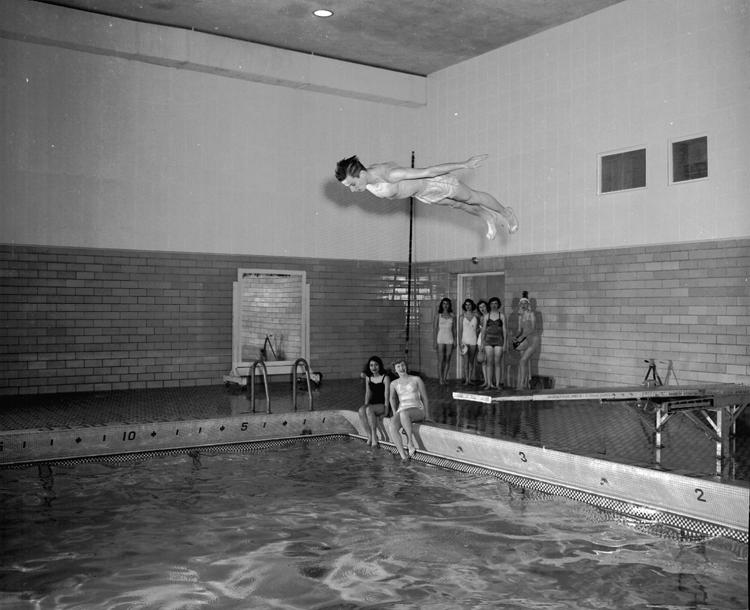 Leeds Pool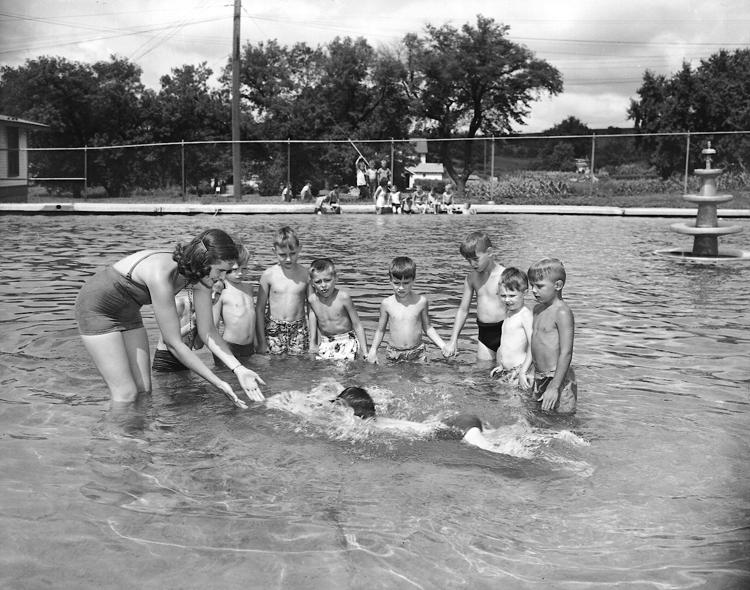 Leeds swimming pool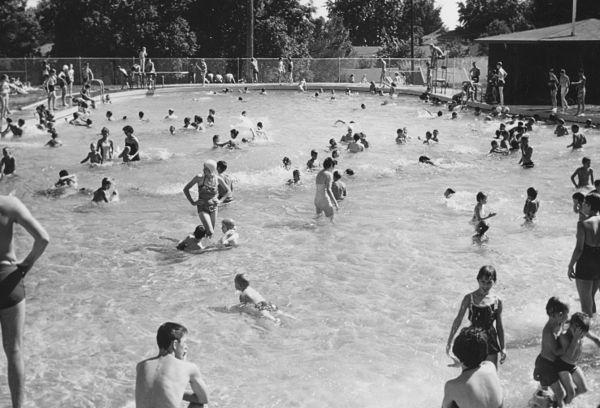 Children's Park swimming pool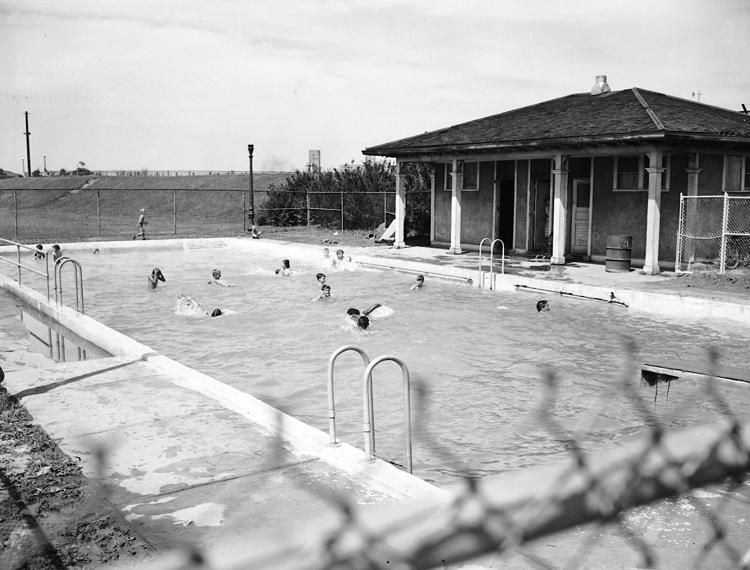 Leif Erikson Pool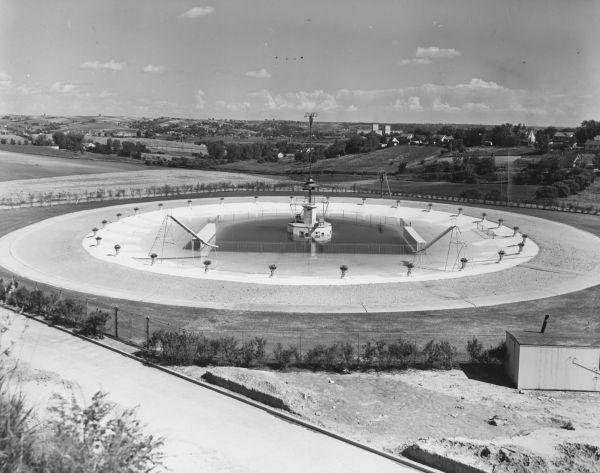 Leif Pool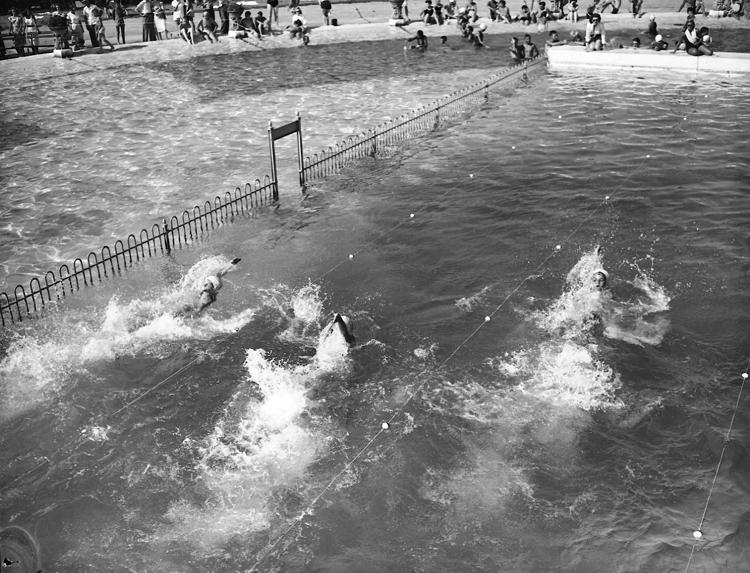 Lewis Pool
Riverside Pool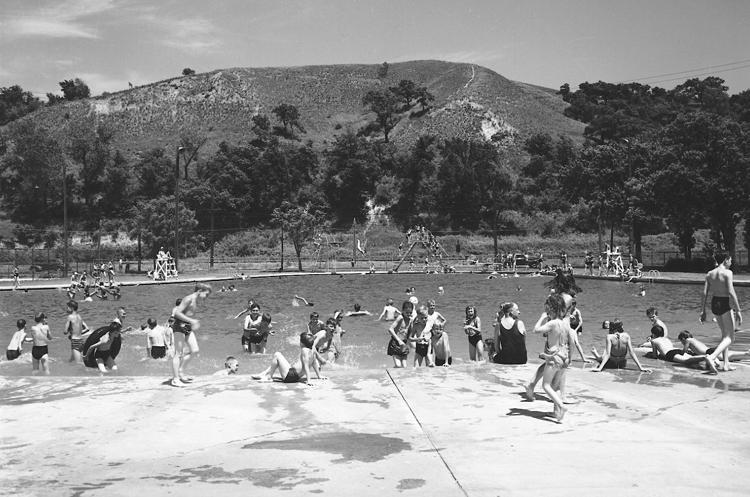 Children's Park swimming pool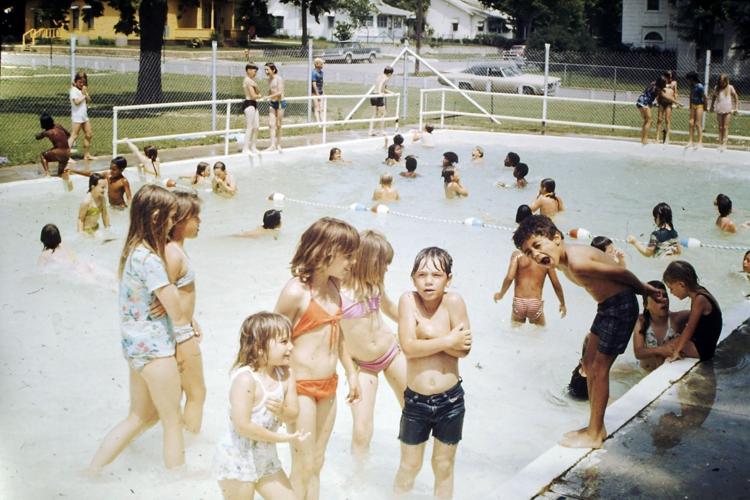 Cook Pool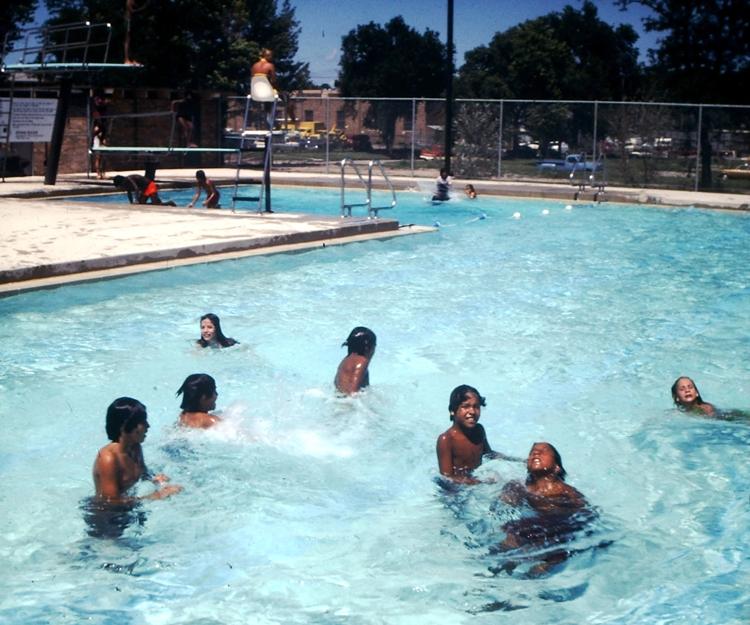 Cook Pool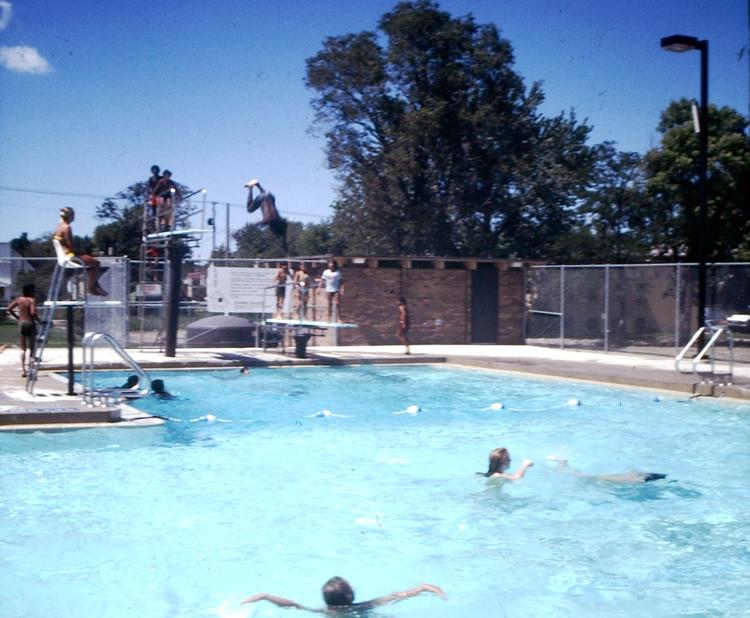 Leif Erikson Pool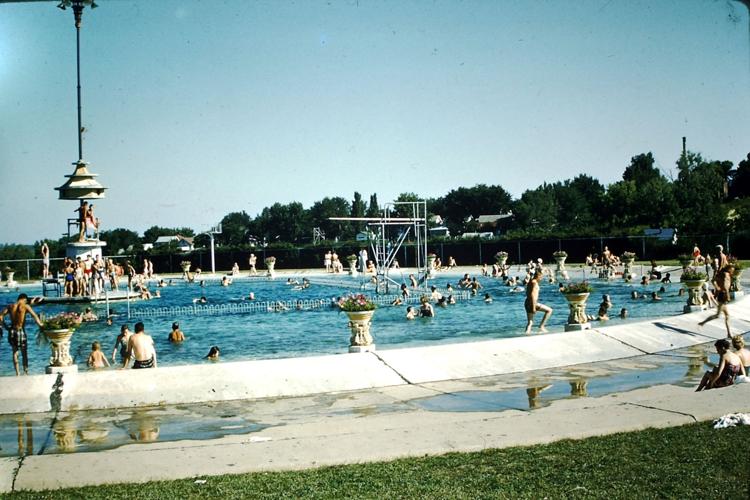 Leeds Pooch Paddle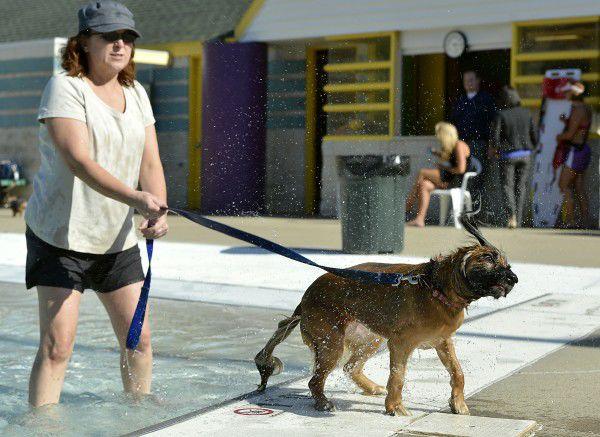 Diving at Leeds pool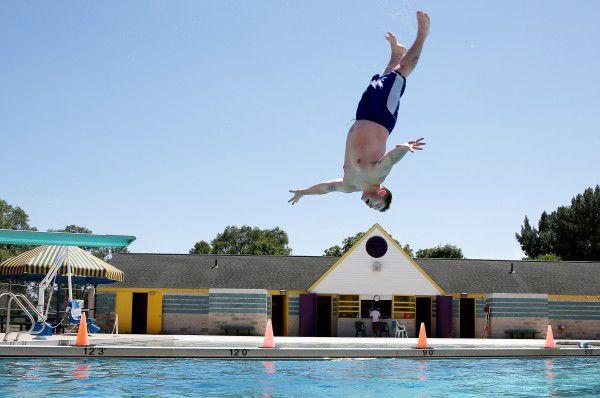 Diving at Leeds pool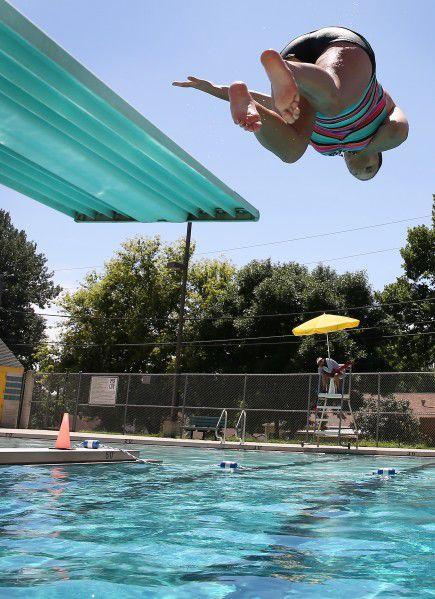 Riverside Aquatic Center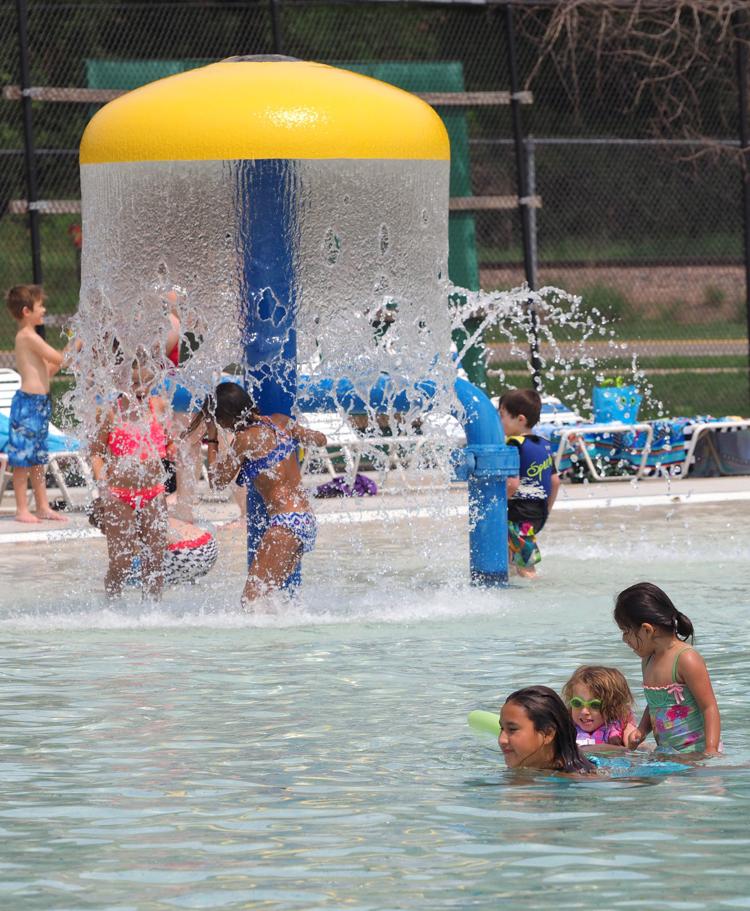 Sioux City pool opening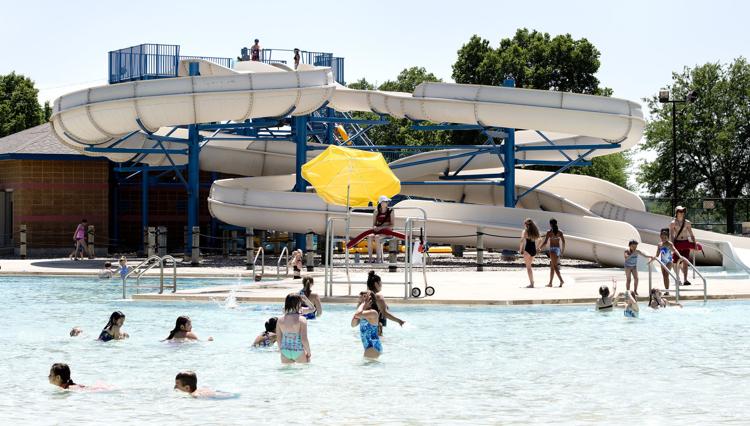 Lewis Pool