SIOUX CITY -- Just like he did the last few years when speaking in meetings as a constituent, and now as a Sioux City School Board member, Dan Greenwell on Monday spoke as a budget hawk, pointing to $850,000 that could be cut from the 2020-21 budget in the process of being set.
The board members will have budget discussions over the next two months toward setting a budget of more than $200 million by April. In a school board meeting in which budget components of the management and debt service funds were discussed, Greenwell brought his own summary of budget cuts that could be made, which was also shared as a letter to district Superintendent Paul Gausman.
Greenwell included pages of exhibits that went back five and 10 years on such subjects as general fund expenses, travel expenses, and comparing the growth rates of administrative and instructional costs. Greenwell said $700,000 could be cut from consulting and professional services, plus another $150,000 from travel expenses.
"These savings could then be used to provide additional instructional services for students who are struggling in reading, math and other subjects. As you well know, 50 percent of our high school juniors did not meet the Iowa minimum math standards for proficiency last year," Greenwell wrote in a recap.
He added there should be more financial justifications before the board approves adding any new programs, such as International Baccalaureate, which has been discussed for two years.
"If these programs have multi-year implementation steps, then the board should thoroughly understand the estimated long-term program costs, as well as the benefits and gains in student achievement for which the administration should commit," Greenwell said.
One of the three holdover members, Perla Alarcon-Flory, pushed back on the Greenwell statement that board members haven't gotten a full picture on how much International Baccalaureate could cost. Alarcon-Flory said she didn't in the moment recall the full cost to implement IB, but said it had been shared in board meetings in the months before Greenwell joined.
Alarcon-Flory also referenced back to the election three months ago, and cited frequently hearing "everywhere" since then how the prior board was not supported by the public, and thereby wanted changes in direction.
"We need to work together ... This is the board," Alarcon-Flory said.
The budget will potentially be discussed in more detail on the Feb. 24, March 9 and March 23 meetings. Board president Jeremy Saint said any possible cuts will be settled soon.
Additionally, financial details were aired as district officials move toward nearly $500,000 that could be spent on roof and other repairs on three schools. Architectural fees will run about $26,000, while other estimates are $179,000 for work on Riverside Elementary School, $170,000 for Sunnyside Elementary School and $100,000 for West Middle School. Those amounts could be approved at the next meeting on Feb. 24, after a public hearing on the issue.
In other financial details Monday, the board passed a resolution to issue $15.5 million in bonds to help pay for the Hunt Elementary School project that's underway near 20th and Pierce streets. Some of that money will also be spent for a heating and air conditioning system at Riverside Elementary School.
West Middle School
A printed listing came out of a meeting of West Middle School teachers in December, which has been broadly shared among the board and district. That summary in one point says "student behaviors are out of control, and contagious," as "admins (administrators) will no longer discipline" and "teachers let things slide because there is no time for all of the documentation."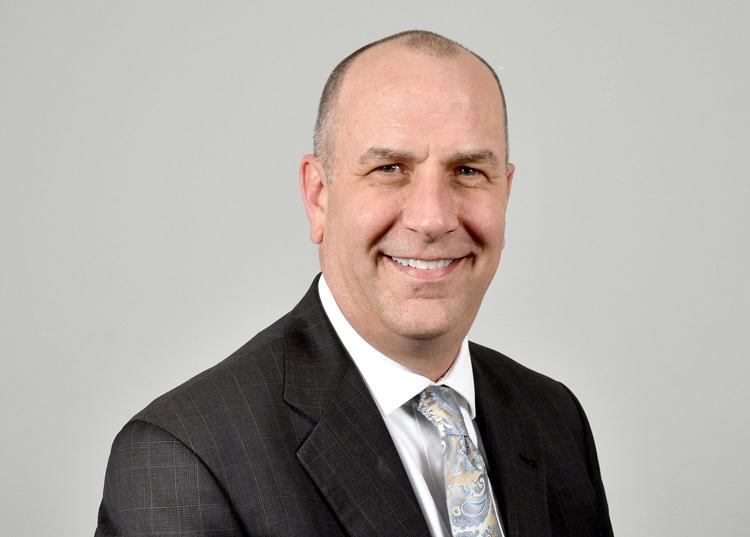 "I would ask that it not be K-12 Insight," Greenwell said at the time, asserting some teachers do not support that entity.
On Monday, Goodvin became the second board member to speak against hiring K-12 Insight, saying he's heard from many educators over the last two weeks that they don't have confidence in impartiality in ferreting out what's happening at West Middle.
Keeping the duties away from K-12 Insight, Goodvin said, "will make teachers feel more comfortable ... to tell us what is going on."
Be the first to know
Get local news delivered to your inbox!