SIOUX CITY -- The Sioux City School Board on Wednesday terminated a teacher accused of sending threatening letters to Superintendent Paul Gausman and other district administrators last year.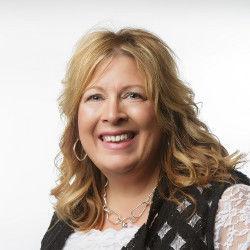 The school board voted 4-1 to terminate Julie Fischer's contract, as recommended by Gausman, after a closed session meeting that lasted nearly five hours.
The letter to Gausman warned, "Your time is coming……You lying SOB." Assistant superintendent Kimberly Buryanek, West Middle teachers Jennifer Pottorff, Laura Stokes and Seth Sackman, and West Middle Principal Katherine Towler also received letters, which were critical of their competency and actions.
In March, a Woodbury County magistrate dismissed the harassment charges against her, ruling that letters may have been "annoying, rude and disheartening," but were nonetheless protected by her First Amendment free speech rights.
There were five school board members at the hearing, and members Jeremy Saint and Perla Alarcon-Flory were not there. Board member David Gleiser cast the dissenting vote, while Mike McTaggart, Jackie Warnstadt, Ron Colling and Miyuki Nelson voted for the recommended termination.
You have free articles remaining.
Such a teacher termination hearing is rare, and district Human Resources Department Director Rita Vannatta said there hadn't been one in her six years in the post.
The letters were traced to Fischer through bar codes on stamps purchased at Sioux City's Jackson Street post office. Fischer acknowledged buying the stamps, but denied mailing the letters.
"They are trying to fire me, based on the letters ... I didn't send the letters," Fischer said in July.
Fischer's attorney argued in court the question of whether she sent them or the school officials felt harassed were not the issue. Rather, she had the right to challenge the constitutionality of her charges under her First Amendment right to free speech.
Fischer, who has taught in the Sioux City district since 1991, most recently served as a TAG specialist and West Middle School teacher.
A closed session into Fischer's possible termination took place on July 17, then resumed on Aug. 1. Fischer had fellow educators speak on her behalf, and on July 31 told the Journal she expected to be cleared when the school board voted on the matter.
Iowa code allows such exempt sessions when a school superintendent recommends to the board that it terminate the employment contract of a teacher.