SIOUX CITY | The Sioux City School Board is pondering whether to add more teachers to the controversial talented-and-gifted (TAG) program or to launch a new curriculum piece by 2019, which school administrators have as the preferred option.
During 2018-19 budget discussions on Monday, the seven school board members, Superintendent Paul Gausman and Assistant Superintendent Kim Buryanek discussed a $211,170 plan to hire three TAG teachers or to begin an International Baccalaureate program, at an estimated cost of $67,500.
Gausman noted the IB program was included in the $200 million budget proposal, while the TAG teacher costs were not. Board member David Gleiser said many parents and students have spoken out over the past year about flaws in TAG instruction, and "the overwhelming feedback" shows it is preferable to boost the talented-and-gifted program.
Over the past year, some district constituents have said they wanted an expansion of TAG teaching personnel. Last summer, Gausman said the district has 10 TAG-endorsed personnel.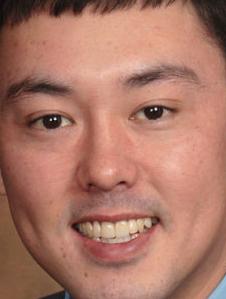 Gleiser added that he has "never heard anybody" from the public raise the desire to add an International Baccalaureate program.
Buryanek said IB would include challenging curriculum pieces across all subject areas, such as English, foreign language, math, science, social studies, the arts and physical education. She said International Baccalaureate pieces are known for academic rigor, focus on global understanding and emphasis on student personal development.
Buryanke said the culmination of an IB piece requires students to collaboratively design a substantial project that addresses a local or global issue. She said students who come through IB programs have an improved chance to be offered additional scholarships and be accepted at elite colleges.
Gausman said he doesn't recommend the three additional TAG teachers, and Buryanek said IB "is a better option" than a TAG expansion. The school board members may make a decision by the time they set the 2018-19 budget at the board's April 9 meeting.
They said it would take five years to fully implement IB in five schools, ideally at one elementary school, one high school and three middle schools.
"We are starting by looking at middle school...It is a long way between here and there," Gausman said.
School board member Jackie Warnstadt said she has concerns about adding IB while the parents in the district want to make TAG more functional. During the board meeting, Larisa Chmielewski spoke for at least the fourth time in the past year on poor implementation of talented-and-gifted programs.
"My daughter is not getting TAG instruction," Chmielewski said.
In September 2017, Chmielewski said no students in TAG could recognize any specialized instruction they had been given or could pinpoint any other TAG students who were receiving teaching in a concerted program.
Two weeks later, North Middle School student Nora Chmielewski pointed to four other fellow TAG students in the crowd and delivered a petition requesting action, with signatures from 22 students. Others said changes in the 2017-18 school year haven't gotten off the ground and that teachers weren't ready to instruct the gifted students.
Since that time, district officials have moved to improve the functioning of TAG. In one piece announced to start in January, seventh period in the three middle schools is to be used be used as a period of "enrichment." In that concept, TAG students will be grouped for special instruction in separate classes.
The issue came to a head after some TAG changes first announced in 2016.
That's when Gausman announced the change from pulling out gifted students in grades 6-8 to teaching them in cluster groupings, with other TAG children and students within regular classes. That change to cluster grouping came after a school district Talented and Gifted Advisory Group processed through issues during the 2015-16 school year.
Additionally, school officials made a change so that TAG students in all grades would get a Personalized Education Plan. Those PEPs are to diagnose a student's needs and formulate a plan that best addresses an individual's strengths and learning requirements.
Chmielewski said Monday no PEP has been performed for her family members.
School board member Perla Alarcon Flory said, "We still have work to do" on TAG, but it is not a "failed" program.
Be the first to know
Get local news delivered to your inbox!