SIOUX CITY -- A deal that gives unionized Sioux City public school teachers a 2 percent pay raise package in the next academic year won final approval from the school board Monday night.
Members of the Sioux City Education Association had ratified the new compensation contract in a vote that ended March 18. The approval came following negotiations between representatives of the union and school district. 
When bargaining began in February, SCEA members asked for a 3.5 percent pay raise. Two weeks later, school district officials proposed a 1.5 percent pay raise to teachers.
Base pay for teachers for the 2018-19 school year will rise by $376, from $35,760 to $36,136, under the new contract. Other key negotiated pieces include raising longevity pay by $100 to $2,025. Longevity pay is directed to teachers who have taught at least 16 years.
Additionally, ninth- and tenth-grade baseball and softball coaches, along with activity coaches, were added to being paid by the existing supplemental pay schedule.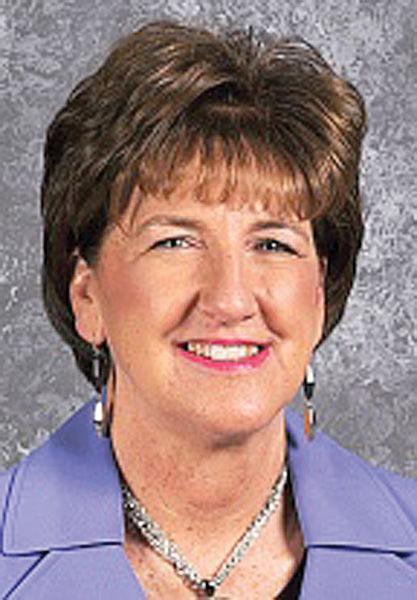 District Human Resources Department Director Rita Vannatta recommended the tentative agreement be accepted. The school board members did not discuss the merits of the agreement, and approved it unanimously.
Zahner added, "We have a long way to go to make up for the loss of sixth period pay last year, but we are working to bridge that gap. An increase in insurance costs will eat away at part of teachers' salary increases, but in the end, it was the best settlement option we could get."
The pay plan approved last spring included the elimination of $4,792 in annual pay for nearly 300 Sioux City School District middle and high school teachers, beginning with the 2018-19 year. The extra pay was meant to compensate those teachers for covering an additional period in an eight-period schedule spread over two days.
In May 2018, the district projected the average annual teacher salary would go from $63,637 to $65,038 in the 2018-19 year. The actual average teacher salary for this year is $64,079, and the projection shared Monday is that the average teacher may be at $65,778 in 2019-20.
Wages are the only element to be negotiated for the 2019-20 year contract, since the unions are already locked into a three-year agreement on language pieces that run through 2020-21. The so-called permissive language issue includes such topics as leaves of absence, employee hours, work year and grievance procedures.
In recent years, Sioux City district officials have lamented small amounts of new revenues for K-12 districts from the Iowa Legislature, in order to pay teachers and fund programs. Supplemental state aid has been approved at 1.1 and 1 percent in the last two years.
There is a doubling of funding coming for 2019-20, as Gov. Kim Reynolds approved a 2.1 percent boost in general funding for K-12 districts.
Another union group of district workers, who include paraprofessional associates, secretaries and bus assistants in the Sioux City Educational Support Personnel Association, is also working on a contract. A mediation session was held March 19, as a step allowed in collective bargaining in Iowa.
The district offered a $0.29 per hour increase, while SCESPA had asked for raises of $1.50 per hour. The support personnel receive a widely varying range of pay.
The district employs a combined 1,900 teachers and other staff.
Hunt Elementary bid
Also at the meeting, the board approved the lowest of three bids to demolish the existing Hunt Elementary School, and to do site improvements and street reconstruction in the area for a new school.
The estimate for the work was $2,484,003, and the bid of $2.2 million by Sioux City Engineering of Sioux City was approved.
Hunt Elementary, which dates to 1906, is by far the oldest in the city's public school system. It will be demolished after students use the building for one last year, through May 30, then for a few years Hunt students will be relocated to Crescent Park.
The current Hunt Elementary School will be replaced with a building just south of the current one, bearing the same name. It is being built in the 1900 and 2000 blocks of Jackson and Nebraska streets, with a goal to be finished by August 2022, at an estimated cost of $20.5 million.