SIOUX CITY -- The Sioux City school board will have at least two new members as the field was finalized Thursday with a total of nine candidates for three open seats.  
Board members Jeremy Saint and Ron Colling decided against a second term on Thursday. Perla Alarcon-Flory, the current board president, will be the only incumbent on the Nov. 2 ballot.
The eight other candidates include Bob Michaelson, Jan George, Shaun Broyhill, Arthur Ryan Baker, Amanda Gibson, Joshua Potter, Chad Krastel and Michael Bushby.
Candidates had until 5 p.m. Thursday to return nomination papers. Here is a brief look at the contenders.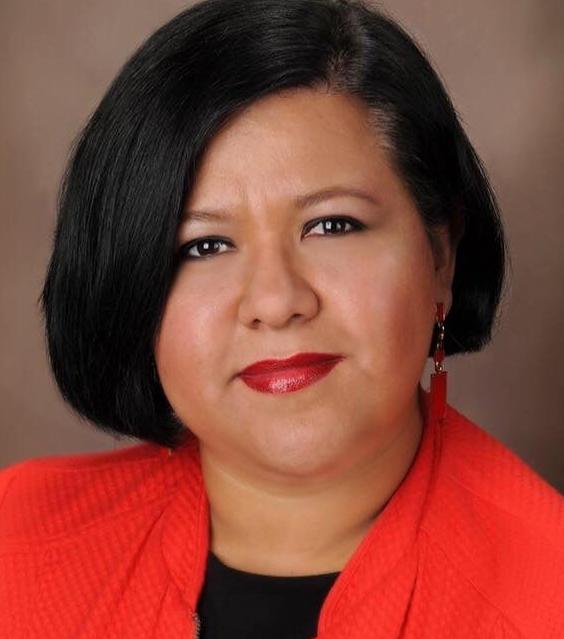 Alarcon Flory, a small business owner, has served on the board for eight years, and has been directly involved with the district for 12 years.
"I believe that we have done amazing things in the district and would love to continue supporting and ensuring the best student achievement possible," she previously told the Journal.
Michaelson is a retired teacher and coach who taught for 35 years, 30 of those at West Middle School.
Michaelson said if he just watches what is happening with the district, it is like remaining complicit and "you get what you get."
A few of the main goals Michaelson has for the district is giving teachers and school principals the opportunity to make decisions for themselves, supporting the teachers, helping prepare students for life after school and improving students' basic skills.
"We can turn out a better quality of student to be part of our community, to enter our workforce," he said.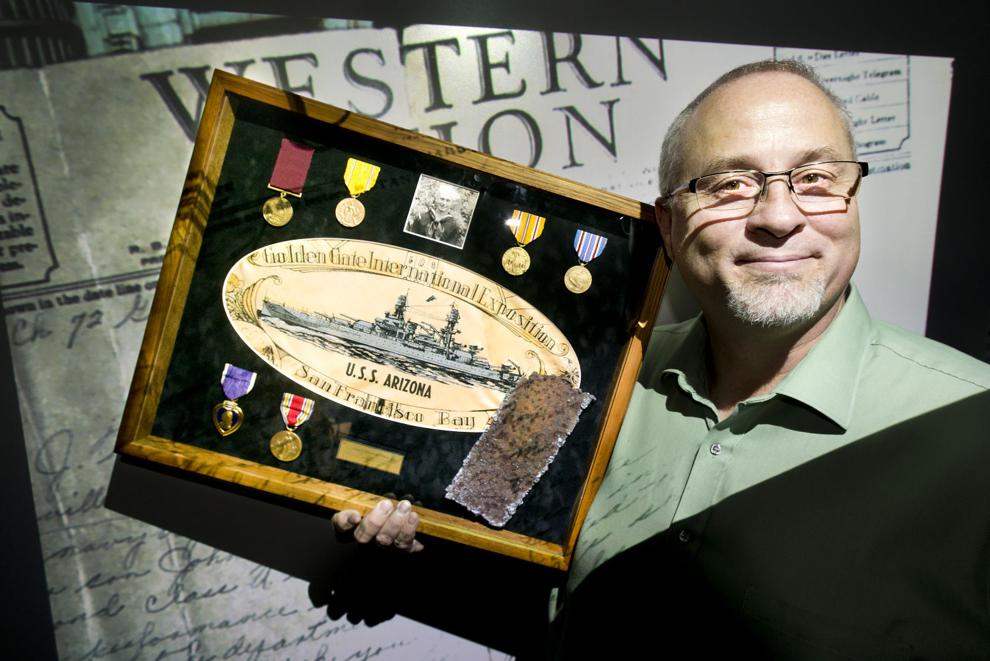 Jan George taught at West High for 31 years, teaching government, coaching wrestling and was a special education teacher for a time. He currently is a substitute teacher.
George said he wants the school board to have someone who knows what it is like to be a teacher and have 38 kids in a classroom. As a government teacher, he taught students that participation can start as a voter, and may move on to positions such as school board.
"I decided I wanted to be part of the process," he said. "Practice what I preached."
George said when he started teaching, the district was a destination and a family, but now he said teachers have been in survival mode.
A few of his goals are to be student and teacher centered, while looking at topics such as drawing in teachers, smaller class sizes, more support for students and teachers, reading levels and district projects.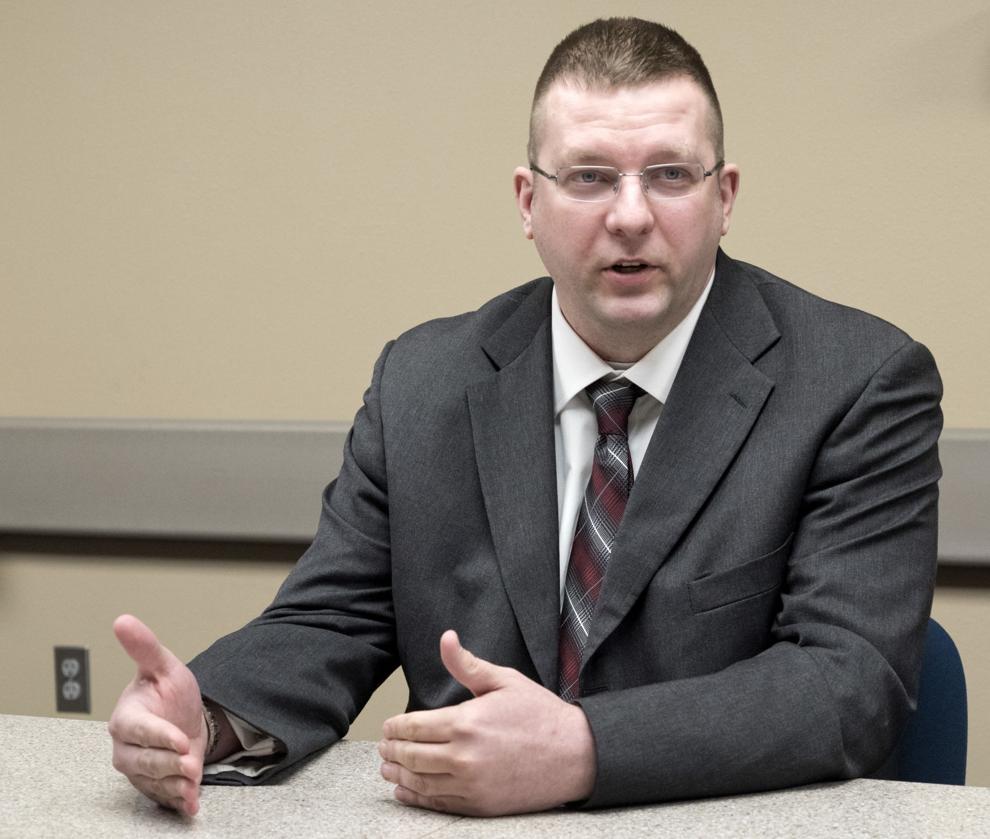 Broyhill works as a senior software engineer and is in his fifth run for elective office in Sioux City. He initially won a school board seat in 2013, but before the first meeting, he resigned from the board, citing a 120-day jail sentence for violating probation on a misdemeanor theft charge from 2002 in northeast Nebraska.
He also was an unsuccessful candidate for the school board in 2017 and an Iowa House seat in 2016.
Broyhill said his main concern with the district is the most recent Iowa Assessment scores. The initial results show 62 percent of third grade students are non-proficient in English and language arts, and 44 percent of 11th grade students are non-proficient in math.
He said the scores are extremely poor and he is interested in focusing on how to turn the scores around.
A few of his goals are to focus on the students and have a board that works with the community.
Gibson worked as a paralegal for 19 years, and is currently completing a bachelor's degree in history to eventually become a teacher.
Gibson said that for someone to effect change, they have to be part of it in an active roll.
Education is her main priority and said she feels the students are "getting lost in the narrative." She said being a school board member is like being a parent.
Her main goals are a better quality education for the students and more support for the teachers.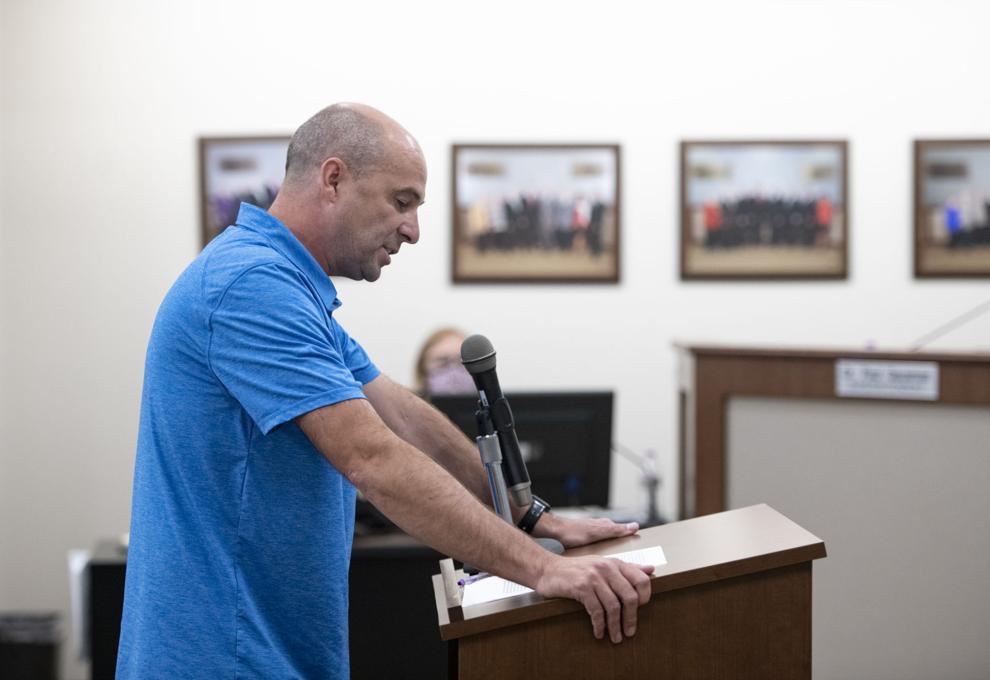 Joshua Potter is the lead pastor at First Assembly of God in Sioux City.
Through his work in the church he has helped with the North High School Food Pantry and worked closely with students at Leeds Elementary. Being in the schools, Potter said he got to see the needs of students and families.
If elected he hopes to address the challenges with standardized learning, class sizes and restoring trust between the school board and community.
Chad Krastel is a project manager and estimator for construction companies. He has been outspoken at school board meetings in recent years after saying his 4-year-old daughter was assaulted by a 6-year-old girl at the Beyond the Bell program at Leed Elementary school in 2020. Krastel frequently criticized the district's handling of the incident.
He said he has spoken with other parents who have had difficulties with the district, especially those with students with disabilities.
Some of his main goals are addressing bullying throughout the district, getting more help for families and children with disabilities and providing meals for students that are healthy and desirable.
Michael Bushby is an occupational therapist with UnityPoint Health in Sioux City.
Bushby said he has previously approached the board on a variety of different matters and feels if he should be willing to "shoulder the load" of decisions if he is going to criticize them.
As a child of an educator, he said he wants to be part of the solution. If elected he hopes to advocate for what teachers need and want.
Arthur Ryan Baker said he has no comment at this time.