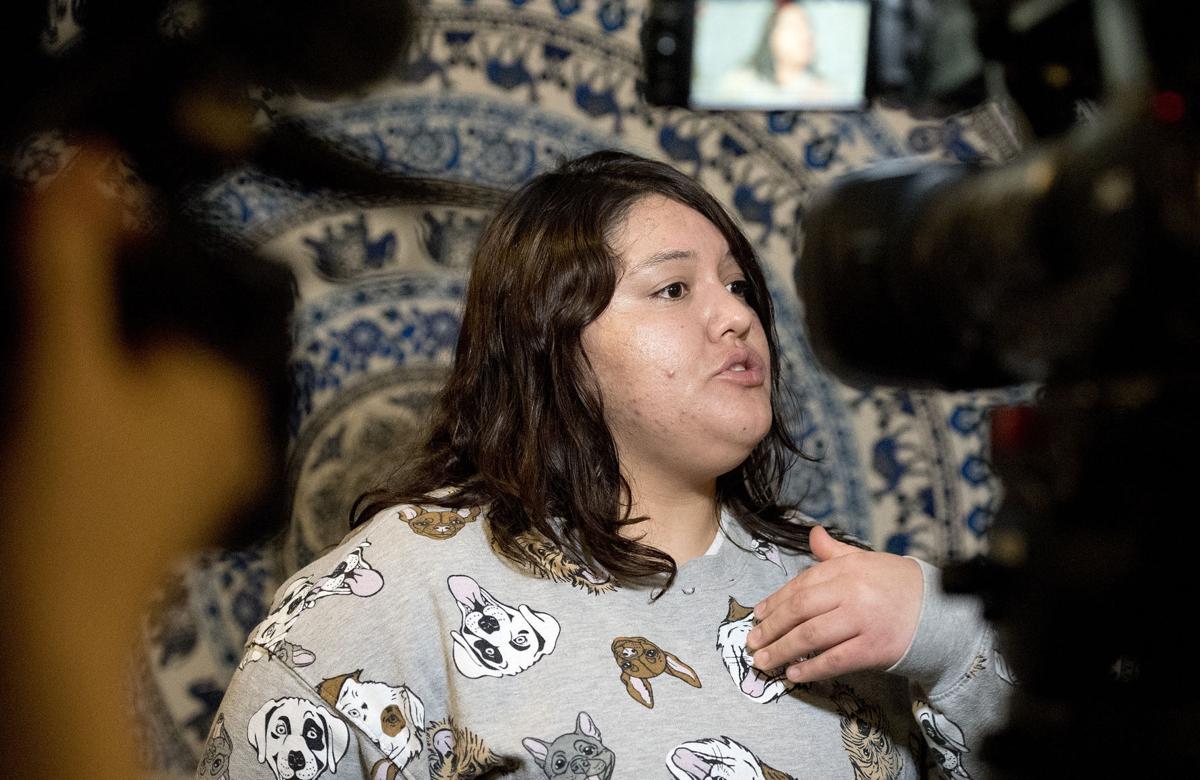 SIOUX CITY -- After unsuccessfully searching for two years to find a job as a chemical engineer in his native Brazil, Antonio Diego came to Sioux City to further his education so he could return home and provide for his wife and young daughter.
He arrived in July, taking part in a J-1 Student Study Program at Western Iowa Tech Community College, in which he obtained a J-1 visa through the U.S. State Department to study robotic and automation at WIT. In return for a scholarship that paid his tuition, housing and other fees, he would be required to work at an internship that would give him experience in his field of study.
Everything was great when he arrived, he said, then worsened in August, when he began work at Royal Canin, a pet food manufacturer in North Sioux City, where his job duties included carrying 50-pound bags of rice and corn.
Soon, he said, he and other students were working as many as 50 hours a week there or at Tur-Pak, a food processing plant located near Sioux Gateway Airport. Many worked overnight shifts up to 12 hours long and returned to their on-campus housing an hour before classes began in the morning.
Sioux City Mayor Bob Scott said he thinks the state made the right decision in lifting the hold on STF's financial incentives. "I don't think there was credible evidence when there were still so many people down there working every day," he said.
"We almost didn't have time to sleep," Diego said. "They told us we would arrive here and work in something in robotics and automation and it didn't happen."
Social advocacy groups believe Diego and 56 other students from Brazil and Chile were lured to WIT under false pretenses and have been used as a cheap source of labor in exchange for their education. Their treatment amounts to human trafficking, they say, and the students have been afraid to speak up because, they say, WIT has threatened to take their visas and send them home.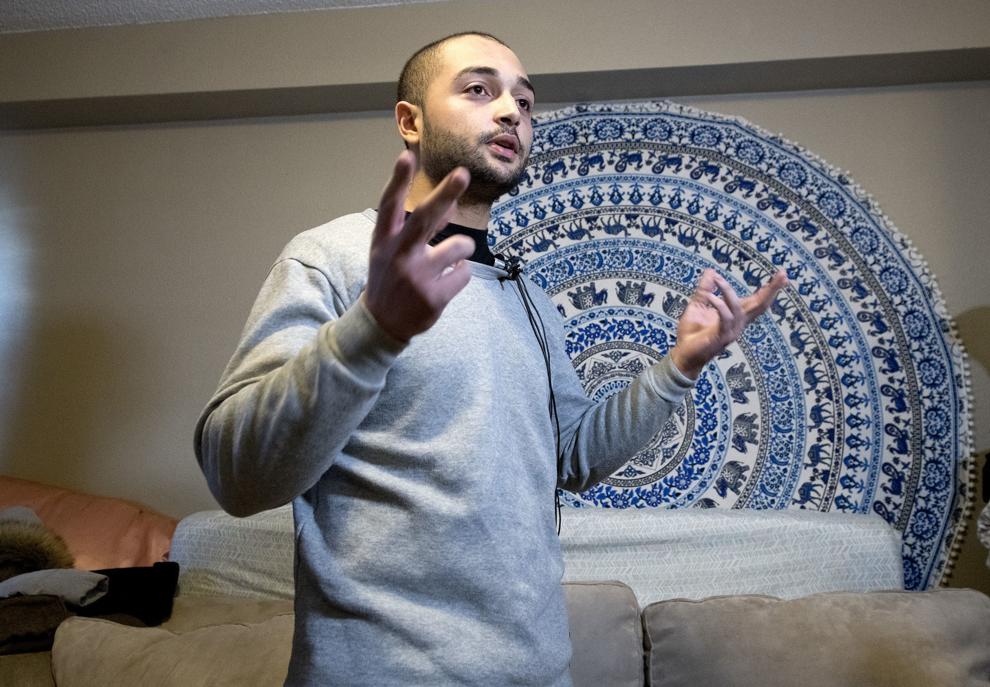 The students also said they were told that WIT would pay for their food costs while attending school, but the college has not done so.
Told they had to quit their jobs after the State Department visited WIT in late fall, the students said they have little or no money to buy food and other necessities. They said that when they complained, WIT quit giving them $50 gift certificates to Walmart and they were told to go to local churches to seek food donations. Faced with so much uncertainty, the students went public with their concerns Monday, speaking to the media inside an on-campus apartment.
A WIT administrator said no students have been threatened, and the college is working to find them new internships that comply with J-1 visa guidelines.
"That's our goal is to have every student placed so they can continue with their program," said Troy Jasman, WIT vice president of finance and administrative services.
Jasman said college officials met with students twice in the fall to inform them of changes to the program that the State Department asked WIT to make. Jasman said the students were told that if they did not wish to continue in the program, WIT would pay for them to return home.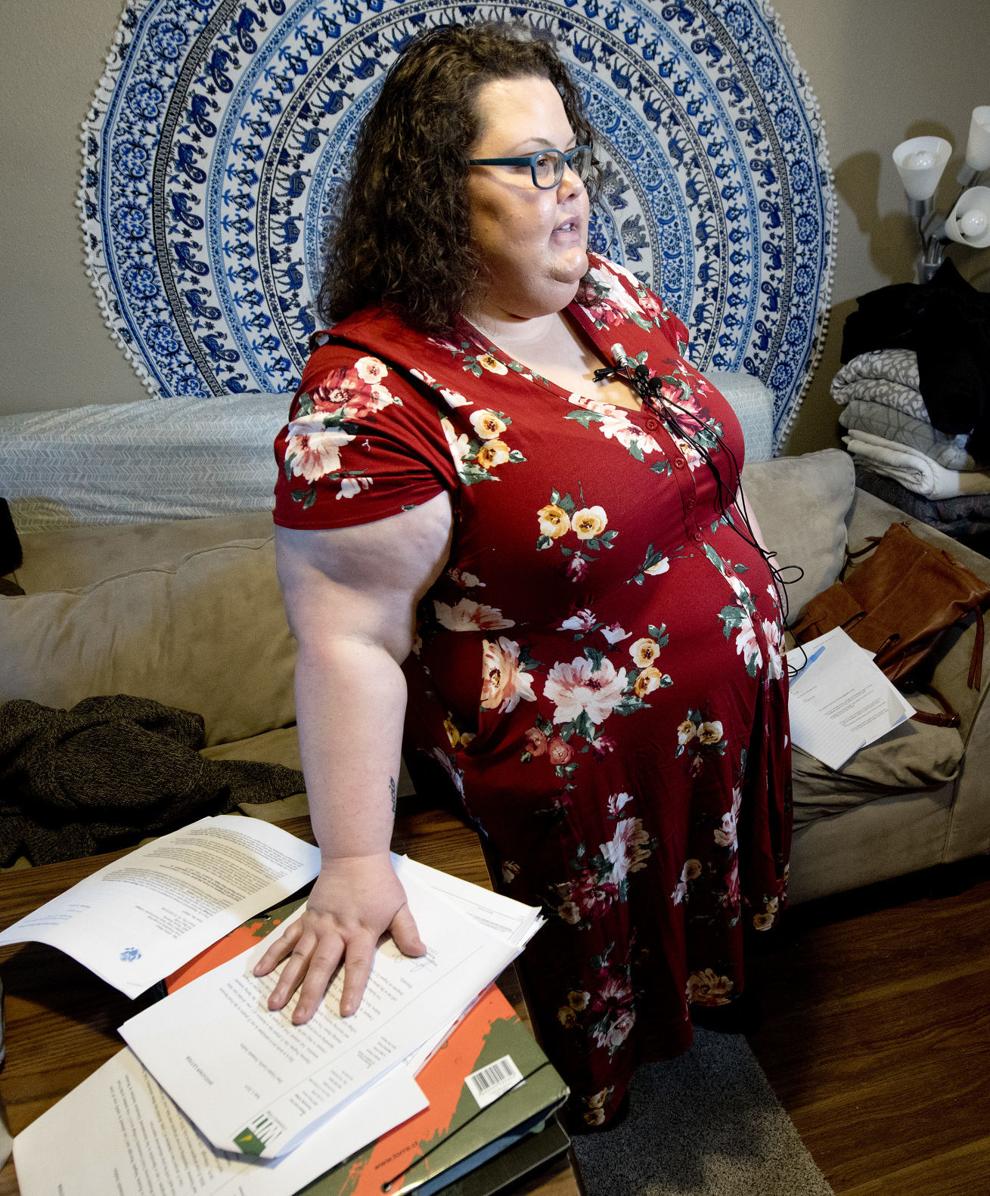 "We have not had a student come forward and say they didn't want to continue," Jasman said. "That's why the college is surprised by the allegations."
Jasman said WIT had never agreed to pay for students' food expenses and that they must have misunderstood the extent of the benefits they would receive. Students were given the option of buying a meal plan at the cafeteria, he said, or they could buy their own food.
According to the State Department, the J-1 student visa allows foreign students to study at American colleges while participating in a student internship program in their field of study.
The Brazilian and Chilean students came to WIT to study in either the culinary arts or robotics and automation programs as part of the college's first year in the J-1 program. WIT worked with J&L Staffing and Recruiting, of Sioux City, which secured jobs for the students at Royal Canin and Tur-Pak.
"J&L worked with them. I think we all were under the belief it was going to provide them with the necessary internship experience," Jasman said.
An attorney for J&L could not be reached for comment Monday. Officials at Royal Canin and Tur-Pak also could not be reached for comment.
While working at the two companies, the students received a minimum wage of $7.25 an hour. An additional $7.75 per hour was paid to WIT as part of the students' scholarship to pay for their tuition and housing. Advocates said the jobs had little to do with the students' field of study and that terms of their internships specified they were to observe and job shadow, not perform manual labor.
"They didn't have the right to put them to work in the first place," said Jennifer Bullock, a victim advocate with the Crawford County office of the Centers Against Abuse and Sexual Assault.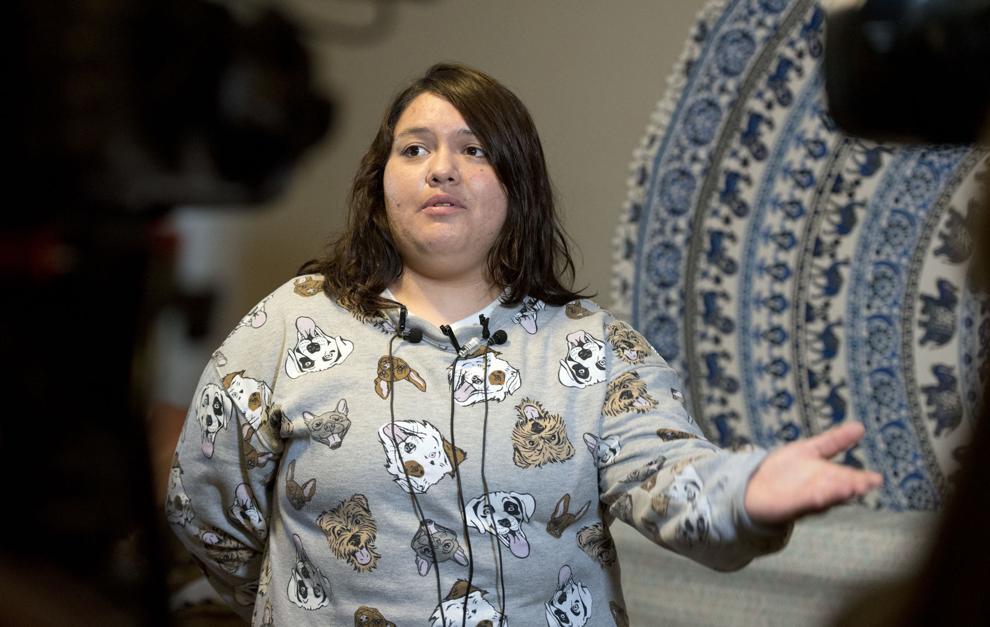 WIT eventually learned from the State Department that it was not to be working with a job placement service such as J&L to secure the students' jobs and that the students needed to be offered internships with "more variety."
Jasman said WIT informed the students during a meeting in late October or November that they would no longer be working at Royal Canin and Tur-Pak.
"I know from talking to some of the students, they really loved the work experience they were getting," Jasman said.
Diego painted a different picture. He said students rarely were paid for overtime hours they worked, and because of the exhausting and sometimes conflicting work schedules, some students missed class in order to work.
Carilyns Camus, a 29-year-old student from Chile who worked as a translating intern for WIT, said students are worried about their futures and want answers.
"We are looking for the truth," Camus said. "I feel very afraid because I don't know who is lying to me. I don't know who is telling the truth.
"Every time we do something, they come to us and tell us we will be sent home."
Jasman denied that WIT officials have threatened the students.
"The college doesn't threaten anyone, especially students," he said. "That's not what Western Iowa Tech is about nor would we ever do anything involved in the allegations."
According to State Department requirements, Jasman said, the students must have internships by Jan. 31 or they will not be in compliance with J-1 requirements and must return to their home country. The college is working to find the students those internships.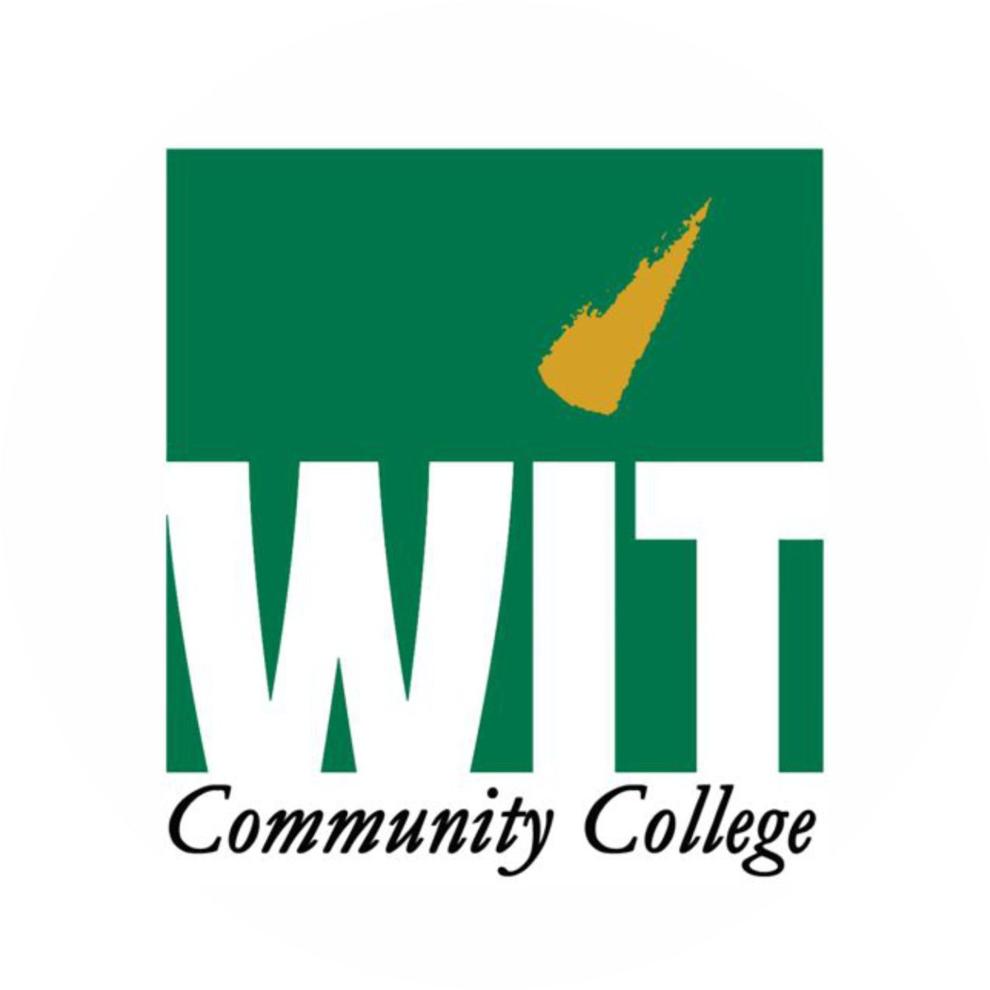 "We are in the business of providing students educational opportunities, and in this case with the J-1 students there is that internship requirement," Jasman said.
Diego, who said he had no complaints about the academic side of his agreement, is doubtful WIT will find internships for all the students.
"I don't think they will find us jobs," he said. "It's better for them to send us home."