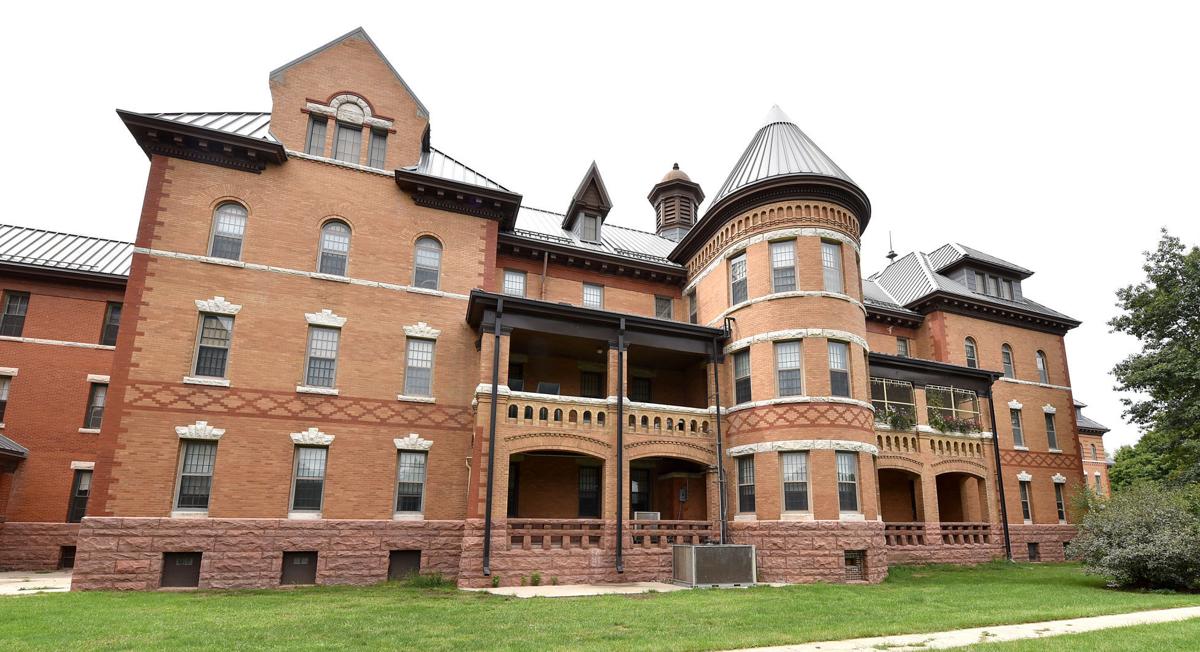 SIOUX CITY | A former security officer at a Cherokee, Iowa, sex offender treatment unit has filed a religious discrimination lawsuit in which he claims he was fired because he included the words "In Christ" in his email signature at work.
Michael Mial, of Estherville, Iowa, says his supervisors at the Civil Commitment Unit for Sexual Offenders, or CCUSO, located on the Cherokee Mental Health Institute campus, praised him as a great employee whose religious faith was beneficial to patients, then asked him to keep his religion separate from his work.
Those supervisors "... attempted to persuade (Mial) from his religious beliefs. On numerous occasions, they even stated that he should separate his beliefs from work or just separate his personal and professional lives," according to the suit, filed Monday in U.S. District Court in Sioux City.
Mial had been hired on Dec. 7, 2015, as a psychiatric security specialist and was in his six-month probationary period when he began using "In Christ" in the personalized signature block that appeared in internal emails sent to a handful of other employees.
"When his supervisors had a meeting with him and made an issue of it, then the ball got rolling. No one ever complained about it to supervisors and no one complained about it to his face," Des Moines civil rights attorney Jeffrey Janssen, who represents Mial, said in a telephone interview.
Other CCUSO workers who used signature blocks such as "Semper-Fi," the U.S. Marines motto, or "Go Hawkeyes," referring to University of Iowa athletic teams, were not disciplined, Janssen said, and Mial's supervisors would not make accommodations for him.
"He asked, 'If these people are doing it, why can't I?'" Janssen said.
The suit names Charles Palmer, director of the Iowa Department of Human Services; Richard Shults, administrator of the DHS Division of Mental Health and Disability Services; Cory Turner, CCUSO superintendent; Brad Wittrock, CCUSO deputy superintendent; and Dan Pingel, CCUSO treatment program supervisor. The DHS operates the CCUSO, which provides long-term treatment of sexually violent predators.
DHS public information officer Amy McCoy said the department does not comment on pending litigation.
Janssen said in the lawsuit that Mial was discouraged from using the "In Christ" email signature during an April 28 meeting with Pingel. The same day, Turner and Wittrock conducted a performance review in which they told Mial "... that his deeply held religious beliefs are great for helping the patients of CCUSO." Later in the meeting, they asked him to separate his religious beliefs from his work.
The lawsuit said that allowing Mial to use "In Christ" in his email signature would not be a state endorsement of a religion, and Mial's firing violates the U.S. Constitution's First Amendment rights to free speech and exercise his religion and his right to due process guaranteed in the Fifth and 14th amendments. The firing also violates federal and state laws prohibiting religious discrimination, the lawsuit said.
Mial, who has been unable to find employment since his firing, Janssen said, is seeking an unspecified dollar amount for lost wages and damages to compensate him for humiliation, embarrassment, emotional pain, suffering and mental anguish. He is also seeking punitive damages.
Get local news delivered to your inbox!
Subscribe to our Daily Headlines newsletter.